Damian Green resigns from Cabinet over pornography claims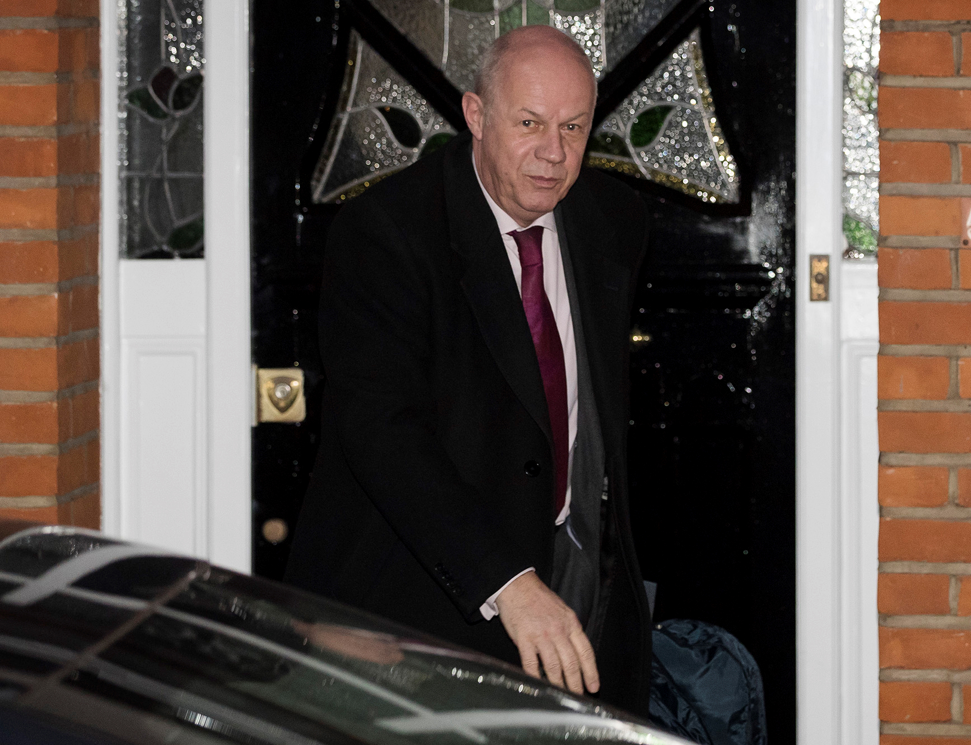 According to Business Insider, Damian Green has resigned as First Secretary of State after an investigation found he misled both Parliament and the public over claims that he watched pornography on his parliamentary computer.
A formal investigation by the government found that Green made misleading public statements about pornography found on his Westminster office computer by police in 2008.
Reported by Bloomberg, He is the third minister to resign from Theresa May's cabinet in less than two months.
Unlike the previous two resignations, Green's won't require a Cabinet reshuffle -- Green's role came without a departmental portfolio -- and officials in May's office said there were no immediate plans to replace him.
It is not clear in any case who in the government could take over as May's all-round trusted fixer and advisor.
Green's is the latest and most senior British head to roll as a result of women coming forward to complain about inappropriate sexual behavior in the wake of the Harvey Weinstein scandal.
In October, when that story broke, Green was asked whether he thought there were similar episodes in British politics. "People's awareness generally of the facts that there are usually men in power who seek to exploit that power for bad purposes is the best defense against it," he replied.
Two weeks later, he was himself in the spotlight, after a journalist and Conservative activist 30 years his junior, Kate Maltby, described how he had taken her for a drink in 2015 to discuss her political career.
In his letter to Prime Minister May, Green wrote:
"I accept that I should have been clear in my press statements that police lawyers talked to my lawyers in 2008 about the pornography on the computers, and that the police raised it with me in a subsequent phone call in 2013. I apologise that my statements were misleading on this point. The unfounded and deeply hurtful allegations that were being levelled at me were distressing both to me and my family and it is right that these are being investigated by the Metropolitan police's professional standards department.
"I deeply regret the distress caused to Kate Maltby following her article about me and the reaction to it. I did not recognise the events she described in her article, but I clearly made her feel uncomfortable and for this I apologise."
In her response, May cited the report's conclusion that Green made misleading public statements regarding pornography claims on 4 and 11 November, and that his behaviour had been in breach of the Ministerial Code.
May wrote:
"This falls short of the seven principles of public life and is a breach of the ministerial code – a conclusion which has been endorsed by Sir Alex Allan, the independent adviser on ministers' interests.
"While I can understand the considerable distress caused to you by some of the allegations which have been made in recent weeks, I know that you share my commitment to maintaining the high standards which the public demands of ministers of the crown.
"It is therefore with deep regret, and enduring gratitude for the contribution you have made over many years, that I asked you to resign from the government and have accepted your resignation."
Maltby is yet to respond to Green's resignation, however, her parents Colin and Victoria said they were "not surprised" that Mr Green had been found to have misled people.