China News Service
People's Daily app
1567585182000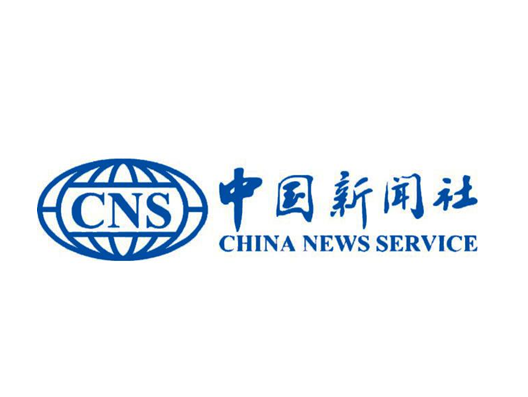 China News Service (CNS) is a state-level news agency in China delivering news worldwide, and also an international news agency that mainly provides service for compatriots in Taiwan, Hong Kong and Macao, as well as overseas Chinese and foreign audiences.
CNS was sponsored and established by renowned figures from the press and overseas Chinese communities on October 1, 1952. Liao Chengzhi was the founder and leader of CNS, and Jin Zhonghua, a well-known expert on international issues, was its first president. The predecessor of CNS was the International News Service, set up in 1938 by progressives including Fan Changjiang and Hu Yuzhi in Guilin.

CNS is now one of the most influential state media in China, which palys a role as a state-level news agency spreading news worldwide, a database of informations from global Chinese-language media, and an international news agency.

CNS has built platforms to publish newswire, photos, feature items, videos, newspaper layouts, newspapers, news portals, mobile media, and films.

Headquartered in Beijing, CNS runs over 10 news gathering and editing departments, including the General Editorial Office, Newswire Center, Politics and Military News Department, Economy News Department, Photography Department, Feature Center, Hong Kong, Macao and Taiwan News Department, International News Department, the Overseas Chinese Affairs News Department, Overseas Service Center, Online Editorial Department, Video News Department, Film Department, China Newsweek Department, China News Editorial Department, Photo Network Department, Chinese-language Media Studies Center, and 10 other functional departments.

CNS's news-gathering network covers areas both at home and abroad. It has 33 branches in China (mainland China, Hong Kong, Macao and Taiwan), as well as 19 branches in major cities of foreign countries such as Australia, Belgium, Brazil, Germany, Russia, France, Philippines, Kazakhstan, South Korea, Canada, Cambodia, Malaysia, U.S., South Africa, Nepal, Japan, Thailand, Indonesia and UK.
CNS has established a multi-channel, multi-level and multi-function news release system. Relying on its news release centers based in Beijing, New York and Hong Kong, it keeps releasing various news products including texts, photos, videos, newspaper layouts, infographics, network information, and mobile information 24 hours a day. Its readers and subscribers are spread across more than 100 countries and areas among five continents. CNS has formed a wide multi-media client network covering all major overseas Chinese-language media.

In 1995, CNS launched its website www.chinanews.com in Hong Kong. It was one of the earliest Chinese-language media that had web portals in Asia. On January 1, 1999, CNS launched www. chinanews.com.cn in Beijing. It also operates www.chinaqw.com to cover news on overseas Chinese affairs.

Publications of CNS include magazine China Newsweek, newspaper China News, Yearbook of Global Chinese Media, and magazine China Philanthropist. The China Newsweek has Chinese, U.S. (English), UK (English), South Asian (English), Japanese, Korean, and Italian (Chinese/Italian) versions.

The International Forum of Chinese Media (IFOCM), hosted by CNS every two years, is the largest-scale summit of global Chinese media leaders. The IFOCM has been held 9 times in Nanjing, Wuhan, Changsha, Chengdu, Shanghai, Chongqing, Qingdao, Guiyang and Fuzhou. The Secretariat of the Global Chinese Media Cooperation Union is based at CNS.