Fresh Start: Podcast News (5/29/2018 Tue.)
People's Daily app
1527541815000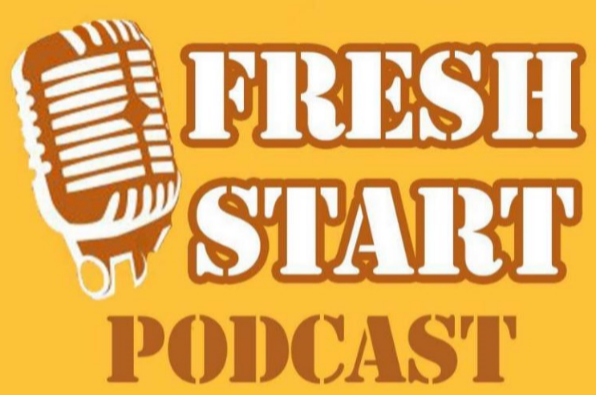 Welcome to Fresh Start.
This is People's Daily app.
Here are today's picks from our editors.
Xi calls for building China into world science and technology leader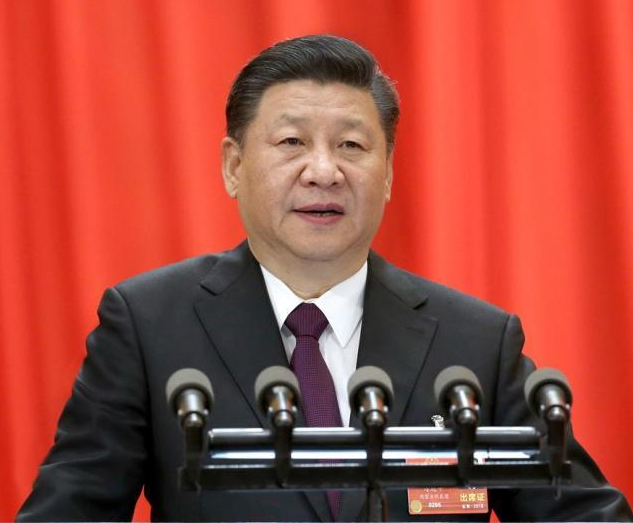 Xi also general secretary of the Communist Party of China (CPC) Central Committee and chairman of the Central Military Commission, said as China strives for prosperity and rejuvenation, it needs to devote great energy to promoting science and technology, endeavoring to be a major world center for science and innovation.
Xi made the statement at the opening of the 19th Meeting of the Academicians of the Chinese Academy of Sciences and the 14th Meeting of the Academicians of the Chinese Academy of Engineering.
Xi said the circumstances, challenges and missions are pressing. He called on the country's science and technology personnel to grasp the main trends, seize opportunities, face problems squarely, and rise to challenges.
Xi said they should aim for the frontiers of science and technology, lead the direction of scientific and technological development, shoulder the heavy responsibilities bestowed by history, and be vanguards in innovation in the new era. (Xinhua – People's Daily app)
Xi to chair SCO summit in Qingdao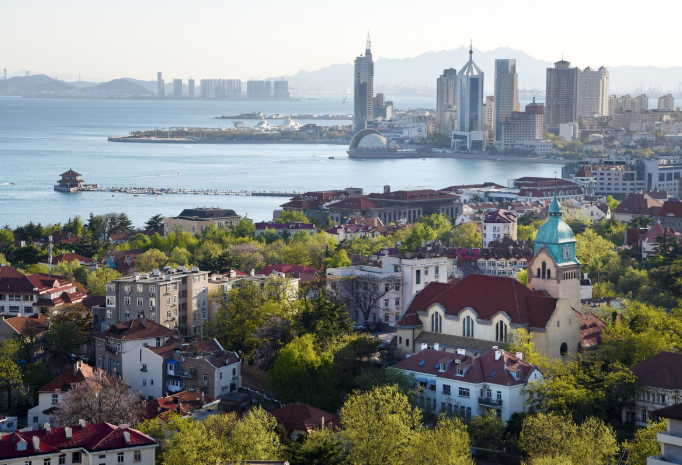 Chinese President Xi Jinping will chair the 18th Shanghai Cooperation Organization (SCO) Summit, State Councilor and Foreign Minister Wang Yi announced Monday.
The summit is scheduled for June 9th and 10th in Qingdao, a coastal city in East China's Shandong Province.
Leaders of SCO member states and observer states, as well as chiefs of various international organizations will attend the summit, Wang said at a press conference on the summit in Beijing.
This is the first SCO summit since its expansion last June at the Astana Summit in Kazakhstan, when India and Pakistan were accepted as full members.
It is the second major diplomatic event China is going to host in 2018, following the Boao Forum for Asia annual conference in April. (Xinhua – People's Daily app)
Moon Jae-in may join North Korea, US in Singapore for three-way summit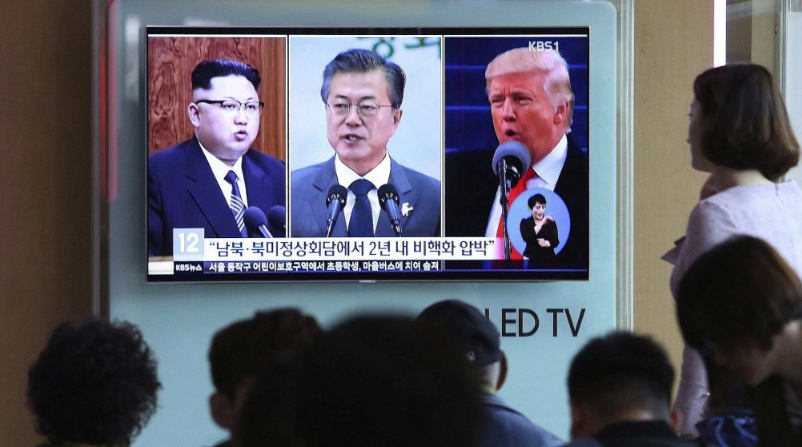 Moon Jae-in, president of South Korea, may join leaders of the US and North Korea in Singapore around June 12 for a three-way summit, Yonhap news agency reported, citing an unnamed Cheong Wa Dae official.
"The discussions are just getting started, so we are still waiting to see how they come out, but depending on their outcome, the president could join President Trump and Chairman Kim in Singapore," the official was quoted by Yonhap as saying.
US delegation led by a former US ambassador to South Korea is now in North Korea for talks to prepare for the leaders' summit next month.
US President Donald Trump was initially scheduled to meet North Korean leader Kim Jong Un in Singapore on June 12 but pulled out of the highly anticipated summit last Thursday, blaming Pyongyang's "open hostility." (CGTN – People's Daily app)
North Korea nuke site closure reveals 'will to work' for nuclear-free world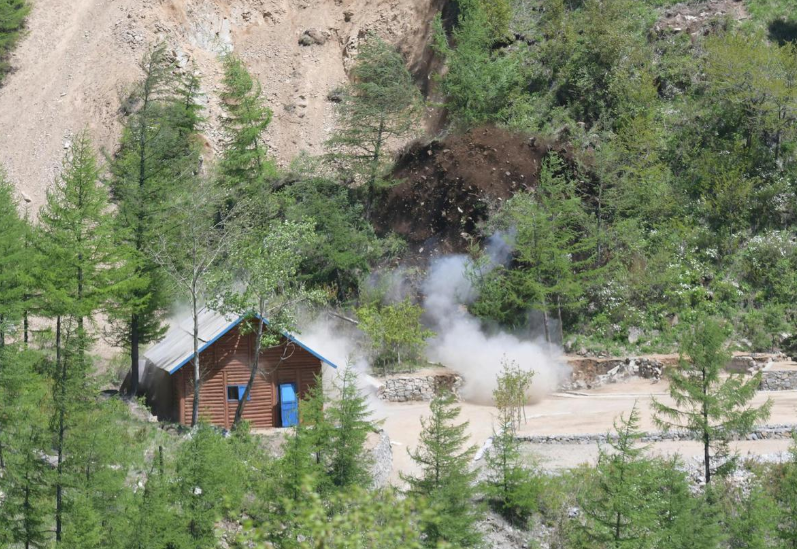 North Korea said the dismantling of the Punggye-ri nuclear test site last week proves they are willing to work toward a nuclear-free world.
The official newspaper of North Korea, Rodong Sinmun, said in a recent commentary that the positive actions have "evoked a tremendous response from the world."
The commentary also said that by inviting international media to cover the event, North Korea has shown transparency in discontinuing their country's nuclear testing program.
"North Korea is advancing along the path taken by itself according to its timetable no matter whatever others may say and wherever wind may blow from," read the commentary. (Xinhua – People's Daily app)
China-Italy joint police program enters third year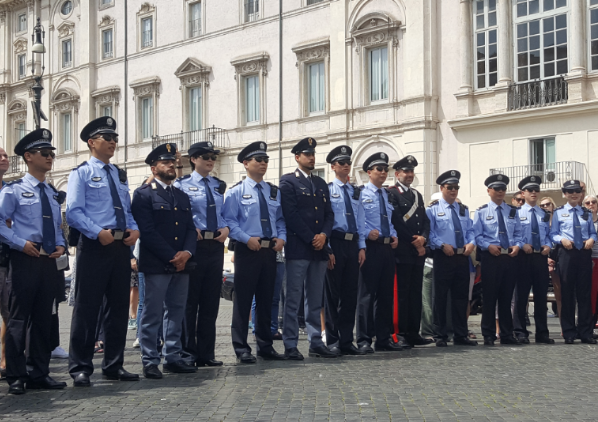 On Monday, China and Italy kicked off their joint police patrol initiative in Rome, Italy.
Chinese police officers will accompany Italian law enforcement for the next 20 days as they patrol popular tourist areas in Rome, Milan, and Venice.
The program, now in its third year, will also see the joint-police team conducting similar exercises at tourist destinations in China.
Last year, four Italian police officers went to China to work with law enforcement officers in Beijing and Shanghai.
The Sino-Italian joint patrol is an innovative attempt by China's public security agency to safeguard the lives of Chinese traveling overseas. (People's Daily app)
No casualties reported in 5.7-magnitude Northeast China earthquake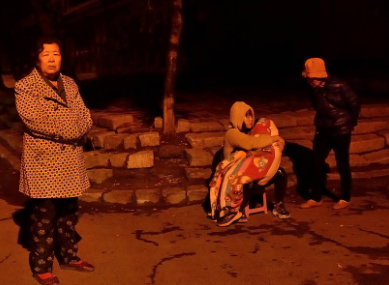 No casualties were reported after a 5.7-magnitude earthquake hit Northeastern China's Jilin Province early Monday, local authorities said.
The quake struck Ningjiang District in Songyuan City at 1:50 am, damaging some 1,500 resident households.
"We're not injured, but don't want to enter our home again," said Wang Xiancheng, a forty-eight-year old from Yamutu Village, Ningjiang, who was evacuated with his 80-year old mother.
The village suffered a blackout following the quake, but has since regained power, said An Pinglai, deputy head of the district, who also said that over 20 emergency responders had arrived where 50 homes had been damaged. (People's Daily app)
Maryland community heartbroken after second flood in 2 years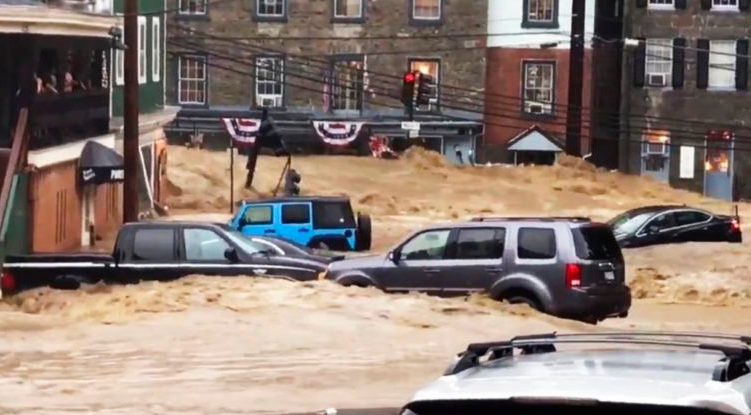 After flash floods sent cars floating down Main Street in historic Ellicott City, Maryland, local officials said they were heartbroken to see the community so severely damaged again less than two years after a devastating flood killed two people and caused millions in damages.
As the flood waters receded late Sunday, officials were just beginning the grim task of assessing the destruction.
During an evening news conference, Howard County Executive Allan Kittleman said authorities aren't aware of any fatalities or missing people.
First responders and rescue officials were still going through the muddied, damaged downtown, conducting safety checks and ensuring people were evacuated. (AP)
Venus knocked out by China's Wang in first round at Roland Garros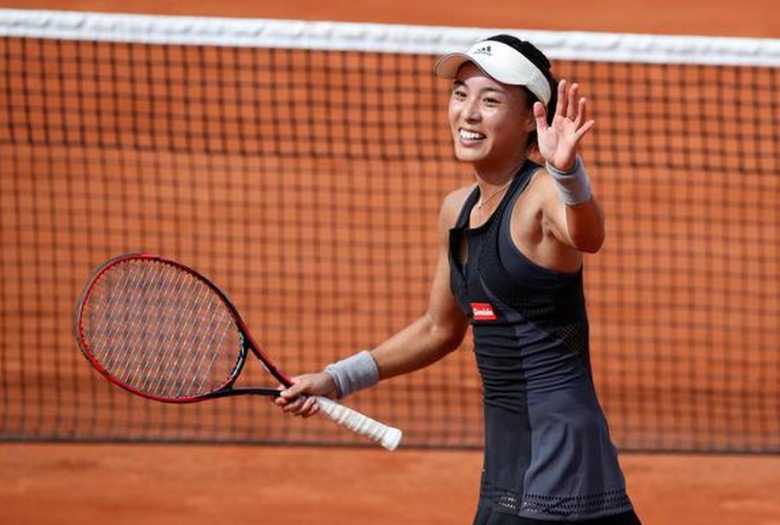 The 37-year-old ninth seed was well short of her best as Wang Qiang claimed a 6-4, 7-5 victory and gained a measure of revenge for her first-round loss to Venus at Roland Garros last year.
The seven-time Grand Slam champion has now lost both her matches at major tournaments this year, having reached the Australian Open and Wimbledon finals in 2017.
Wang, who is ranked 91 in the world, has never made it to the third round at a grand slam tournament, and will face Petra Martic of Croatia for a place in the final 32 after the biggest win of her career. (AFP)
Thanks for listening and be sure to catch us tomorrow.
Today's quote is from American writer Ralph Waldo Emerson

"In art, the hand can never execute anything higher than the heart can imagine."
(Produced by Nancy Yan Xu, Ryan Yaoran Yu, Lance Crayon, Ziyi Zeng, and Terry Guanlin Li.)