US to consult with China over tariffs: report
People's Daily app
1524069243000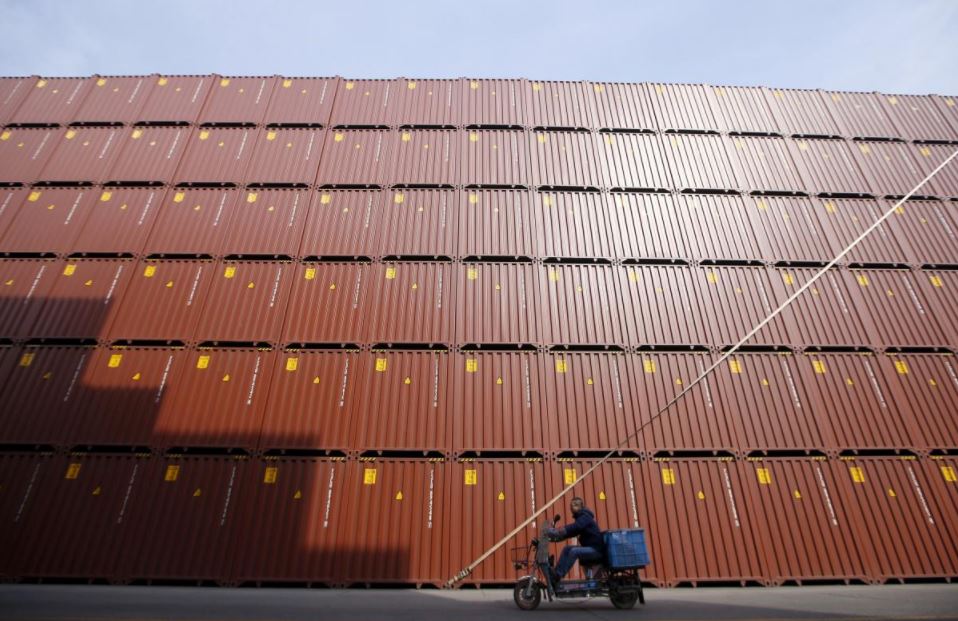 A man rides a vehicle past containers at a port in Shanghai, China, February 17, 2016. (Photo: Reuters)
Washington (People's Daily) - The United States has reportedly told the World Trade Organization (WTO) it will open discussions with China about US President Donald Trump's planned tariffs on steel, aluminum, and other imports, the Associated Press reported on Tuesday, citing a WTO source.
China filed a request for consultation under WTO dispute settlement framework with the US regarding Washington's Section 232 measures, which hike tariffs on steel and aluminum imports from China.
India also requested consultations with the US over the steel and aluminum tariffs the same day, following similar actions made by the European Union on Monday.