Paraguay's ruling party candidate Abdo Benitez wins presidency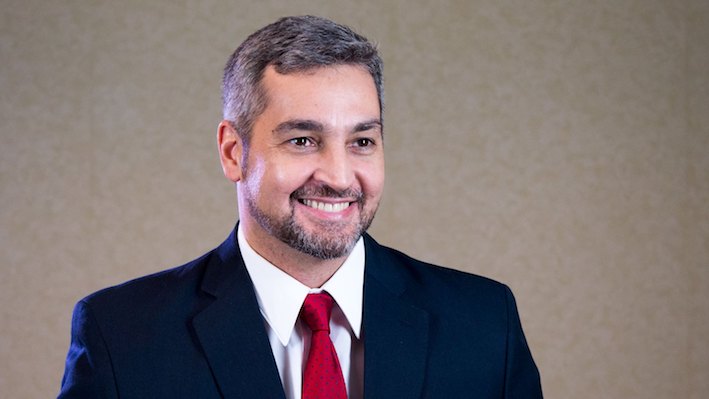 Mario Abdo Benitez. (File photo)
ASUNCION, April 22 (Xinhua) -- Mario Abdo Benitez, the candidate from Paraguay's ruling Colorado Party, won the presidential election on Sunday, data released by the country's election tribunal showed.
According to results released by the Superior Court of Electoral Justice (TSJE) of Paraguay, Abdo Benitez garnered 46.44 percent of the votes, while his main rival Efrain Alegre from the opposition Ganar Alliance pocketed 42.74 percent, after 99.67 percent of ballots were counted.
Jaime Bestard, the TSJE president, announced in a press conference that this result is "irreversible."
The margin of victory is much tighter than that indicated by pre-election opinion polls.
Abdo Benitez pledged to "unite the country" in front of thousands of supporters on Sunday night at the headquarters of the Colorado Party in the capital Asuncion after the TSJE declared his victory.
"The people voted for the unity of Paraguay and not for the division of Paraguay, and today I am committed to being a unifying factor in the future of Paraguay," Abdo said.
Abdo Benitez, 46, will take office and begin a five-year term in August when he succeeds outgoing President Horacio Cartes.