Video: Protests held as US opens Jerusalem embassy
People's Daily app
1526456639000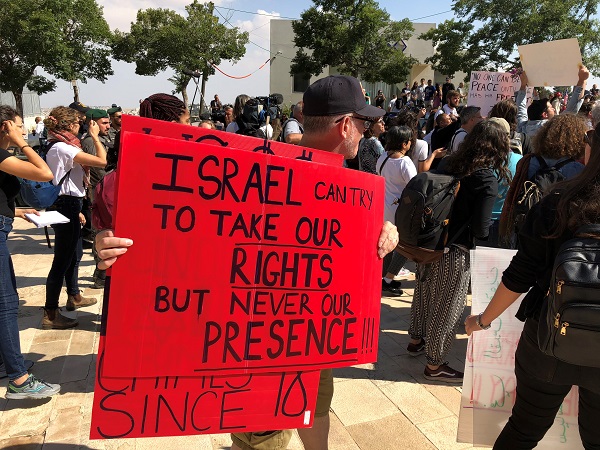 Protesters participate a protest in Jerusalem on May 14. (Photo: Qu Xiangyu/People's Daily)
Jerusalem (People's Daily)-More than 100 people from various groups staged protests outside the new US embassy in Jerusalem Monday under close police watch during the relocation ceremony.
Protesters included Palestinians who are against the Israeli occupation of East Jerusalem, and Israeli Jews who are in favor of a two-state solution. There were also Israeli and American supporters of US President Donald Trump and his decision to move the embassy from Tel Aviv.
The protests were peaceful and quiet, compared with similar demonstrations in Gaza. Only a couple of protesters were taken away in handcuffs by police.
The police officer in charge of the protest area told the People's Daily that they set up road blocks and sealed off some nearby intersections beforehand as a precaution.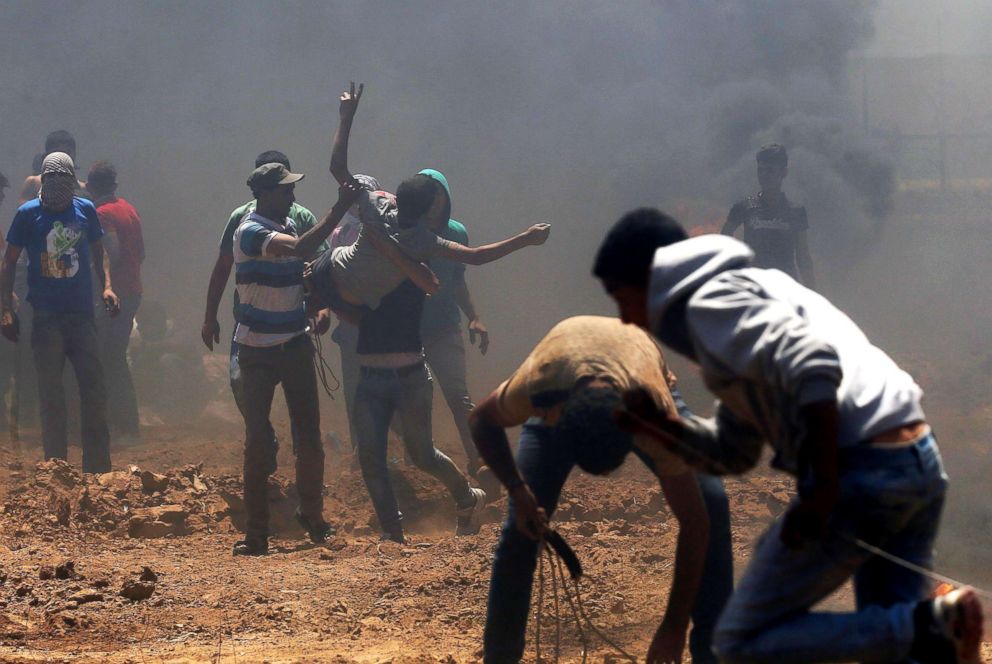 Palestinian men carry an injured protester during clashes with Israeli forces near the border between Israel and the Gaza strip, east of Jabalia, May 14, 2018. (Photo: AFP)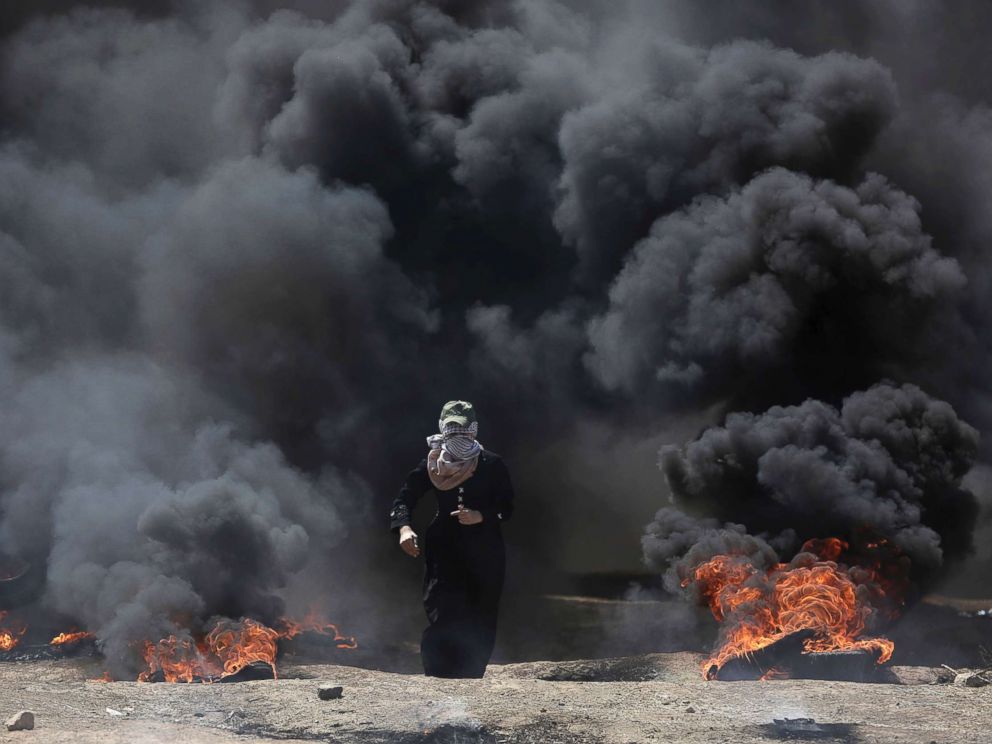 A Palestinian woman walks through black smoke from burning tires during a protest on the Gaza Strip's border with Israel, May 14, 2018. (Photo: AP)