E-commerce increasing growth in book market
People's Daily app
1524299921000
After being disrupted by new media, the book industry is back on track to grow since 2017, some brick-and-mortar shops have transformed into a more reader-centered business model.
Compared with the traditional publishing industry, the book market in China has thrived, maintaining a high degree of prosperity, according to a market research report published by industry consulting site chyxx.com.
The traditional publishing industry once struggled in an era of negative growth, after peaking in 2011, the sector witnessed negative growth in 2013. The impact of new media on the newspaper industry caused revenues to fall sharply.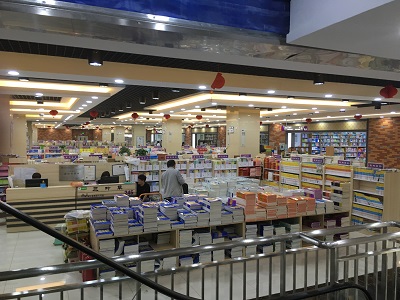 Tianshuiyuan Book Mall (Photos: Dong Feng/People's Daily)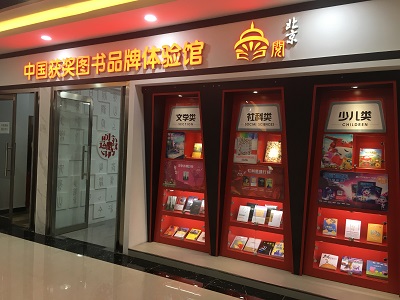 Boon in the brick-and-mortar shops
The growth of the brick-and mortar shops has regained momentum in 2017, thanks to contribution through the e-commerce channel, which has been the main driving force for market growth.
The e-commerce channels have generated 92.3 percent of the growth.
Take Tianshuiyuan Books Whole Market in Beijing's Chaoyao district for example, the management altered their mindset and started to change the game of its book market.
The place used to be a wholesale center hosting retailers, but when the business to business model was not making profits, the management team turned to the 'internet plus culture' mindset and initiated renovation in the building and business starting October 2016.
After the platform upgraded itself into a book mall, the social media tools were leveraged to engage with more readers.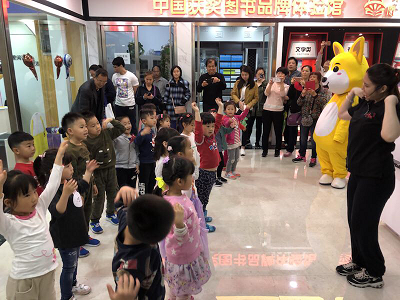 Kids exercising outside the experience center
"Our WeChat account has been recommending best sellers and we also started hosting events with some famous authors to interact with fans since last September," a manager surnamed Yan told the People's Daily on Friday.
We have set up a reader experience center, so that we can host more interactions, getting readers into the store, retailers have optimized their value chain for higher revenue, offering discounts to readers, a manager surnamed He said.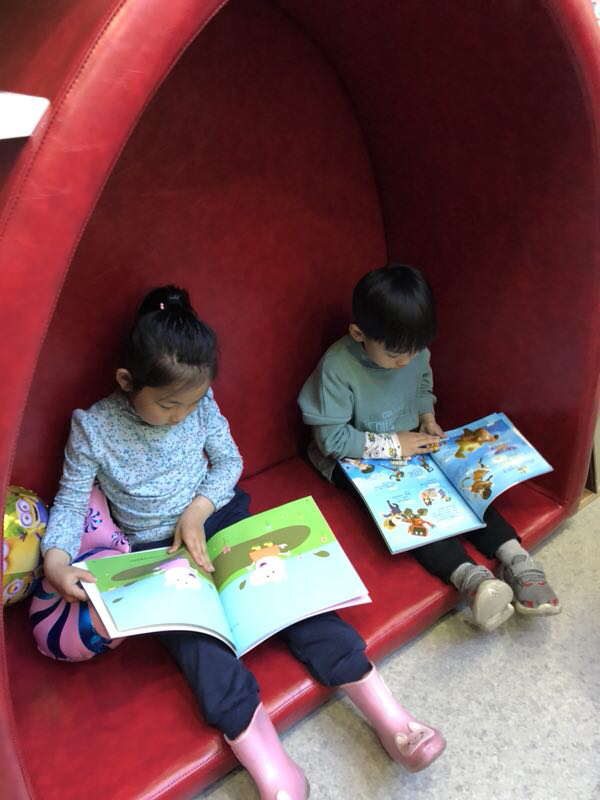 Kids reading together
Start from children
To observe World Reading Day, Tianshuiyuan Book Mall hosted a reader experience session on Saturday.
About 40 children attended activities and they were reading books together after doing exercises.
Children's books and the leisure reading market has maintained rapid growth. In 2017, children's education segment contributed 37.55 percent growth, social science books achieved 25.99 percent growth and literature increased by 11.39 percent, all three accounted to about 75 percent of the book market growth.