Father riding horse on road attracts attention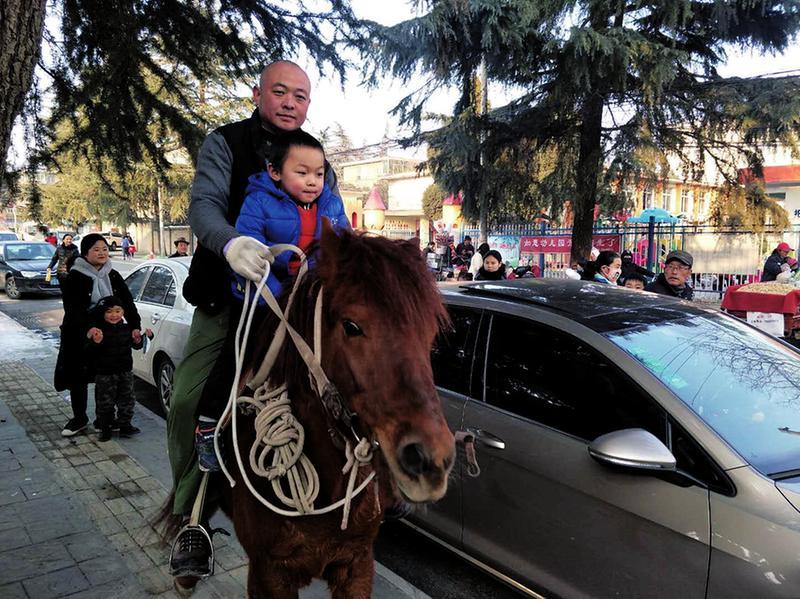 A man rides a horse to pick up his son from kindergarten in Xianyang, Northwest China's Shaanxi province, Jan 12, 2017. (Photo: sanqin.com)
A man rode a horse to pick up his son from kindergarten in Xianyang, Northwest China's Shaanxi province, on Jan 12. The unusual means of transport instantly attracted people's attention.
The man, who declined to reveal his name, chose to ride a horse because his car was not allowed on the road that day under the city's road space rationing scheme, which restricts cars to entering common road space based upon the last digits of the license numbers.
He bought the horse for 100,000 yuan ($15,567) from North China's Inner Mongolia autonomous region but rarely has the chance to ride it.
Under his influence, his 4-year-old son has grown fond of horses and showed no fear on horseback.
Currently, there is no clear ban on riding horses on roads in China. However, it is not encouraged, as the horse is likely to be out of control due to noise, according to local traffic police.