Assassination effort on Indian PM Modi foiled: police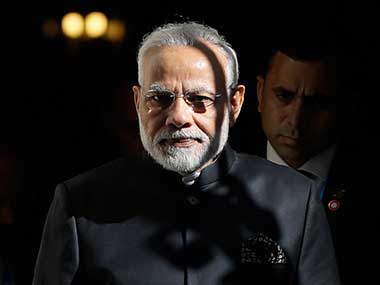 File photo of Prime Minister Narendra Modi. AP
Indian police are said to have foiled a plot to assassinate Prime Minister Narendra Modi, by arresting a terrorist in southern state of Tamil Nadu.
Mohammed Rafiq, convicted of carrying out serial blasts in the state's Coimbatore region in 1998, was detained after a telephone conversation between him and a local transporter went viral on social media, according to police.
"The conversation was mainly related to finances about vehicles. But suddenly the blast convict was heard saying, 'we have decided to eliminate Modi as we were the ones who had planted bombs when (former Deputy PM L.K.) Advani visited the city in 1998," the police said.
Rafiq has been arrested based on the conversation, the police said in an official release. "A police team is also probing the authenticity of the conversation," a police official said.
Though Advani survived the serial blasts in Coimbatore where he was to address an election rally, 58 people lost their lives. Rafiq was convicted of the crime but released after completing his jail term.