Video: WHO calls on #AntibioticResistance and #StopSuperBugs
ALWAYS seek the advice of a qualified healthcare professional before taking antibiotics.
Help WHO stop the spread of #AntibioticResistance!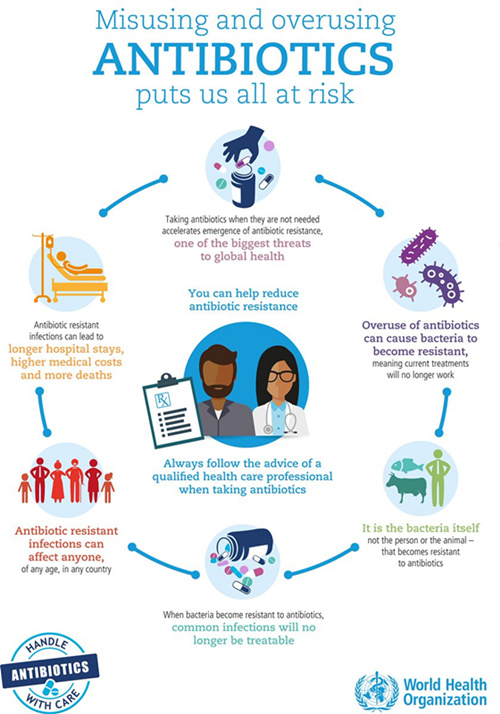 Misusing and overusing antibiotics puts us all at risk. You can help reduce #AntibioticResistance. Let's #StopSuperbugs! (Photos: WHO)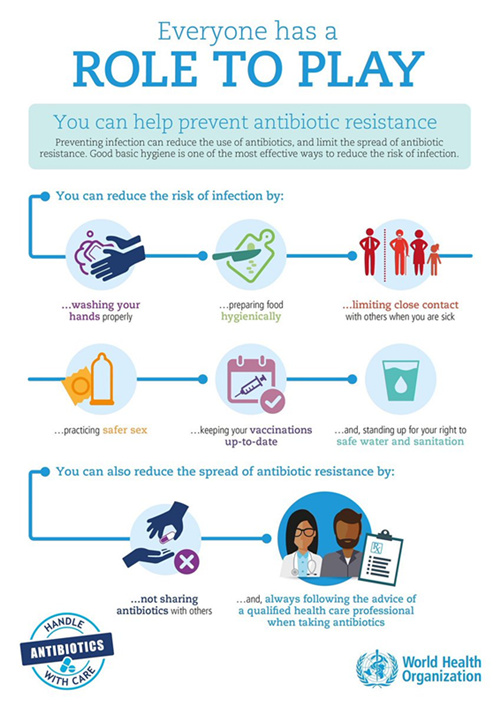 You can help prevent #AntibioticResistance. Preventing infections can reduce the use of antibiotics, and limit the spread of antibiotic resistance.#StopSuperbugs!