Four suicide bombers dead in Indonesia police HQ attack: authorities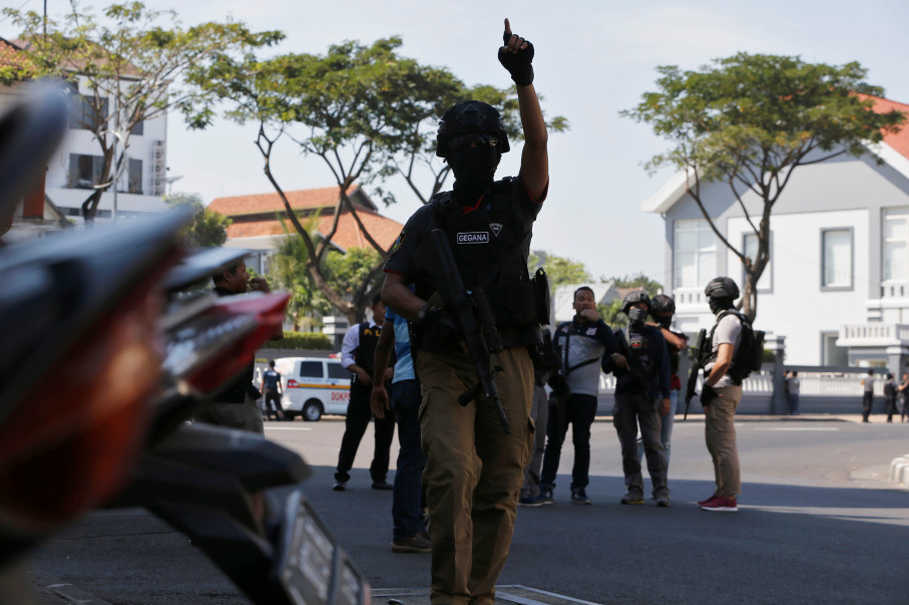 At least 10 people were injured in a suicide bomb attack on the police headquarters in Surabaya, East Java, on Monday morning. (Photo: Reuters)
Four militants on motorcycles blew themselves up at a police headquarters in Indonesia's second city Surabaya on Monday, police said, wounding at least 10 people including officers a day after a deadly wave of suicide bombings hit churches.
A young girl who was with the group survived the attack, police said as they revised their initial report that two suicide bombers had participated.
"There were four perpetrators riding two motorcycles who have been confirmed dead, their identity is still being verified," said East Java police spokesman Frans Barung Mangera.
"A child who was with them, an eight-year-old girl... has been taken to the hospital."