AG600 joins China's 'large aircraft family' following maiden flight
Global Times
1514152941000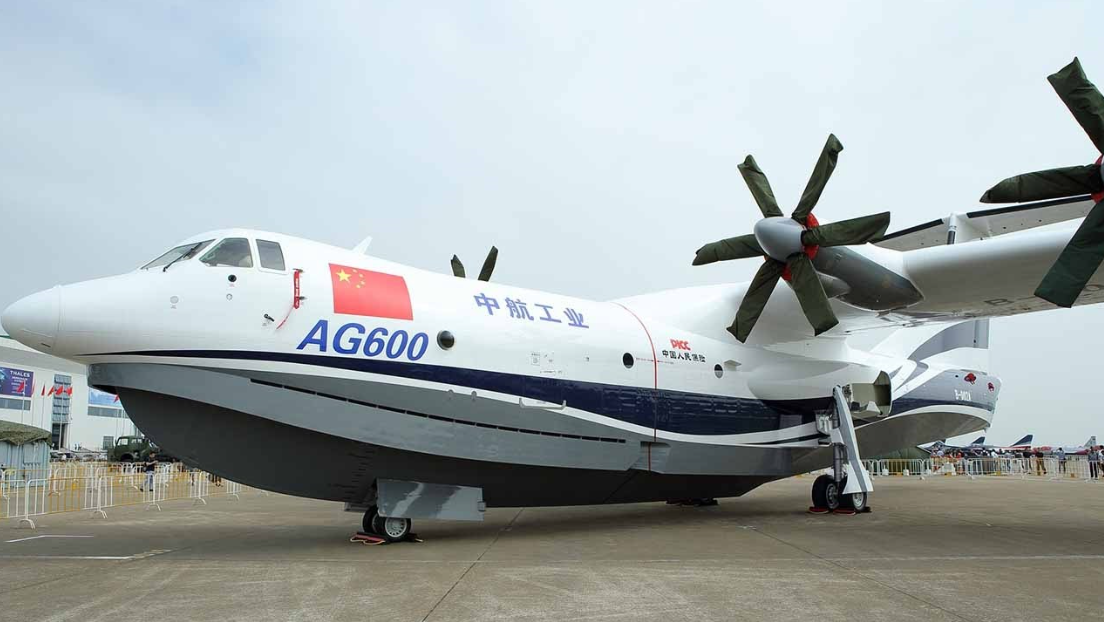 China's first home-made and the world's largest amphibious aircraft the AG600 - capable of covering all of the South China Sea if converted to military use - completed its maiden flight on Sunday in South China's Guangdong Province.
At 9:39 am, the new domestically-designed amphibious aircraft, code named "Kunlong" left Jinwan airport in Zhuhai. The flight lasted about an hour, the Xinhua News Agency reported.
"The maiden flight makes China among the few countries capable of developing a large amphibious aircraft," said Huang Lingcai, chief designer of the AG600.
The 39.6-meter-long aircraft is powered by four domestically-built turboprop engines, said its developer the Aviation Industry Corporation of China (AVIC), according to Xinhua.
With a maximum take-off weight of 53.5 tons and a top cruising speed of 500 kilometers per hour, the AG600 can stay aloft for 12 hours.
From Sanya, South China's Hainan Province, the AG600 can reach any location in the South China Sea, the Global Times learned.
It can carry 50 people during search-and-rescue missions, collect 12 tons of water in 20 seconds for fire fighting and transport up to 370 tons of water during a single flight.
Designed to be the world's largest amphibious aircraft, the AG600 will be mainly used for maritime rescue, fighting forest fires and marine monitoring.
At-sea rescue capability - especially for rescues on islands and reefs - is needed for both civil and military uses, Fu Qianshao, an air defense expert, told the Global Times on Sunday. The AG600 could join the military directly, said Fu.
"The training missions conducted by China's navy and air force have been more frequent, which calls for rescue capability, and the AG600 is a good option," he said.
The AG600 is the third member of China's "large aircraft family" following the large freighter Y-20 and large passenger aircraft C919, which made maiden flights in 2013 and 2017. The Y-20 entered service with China's air force in July 2016.
Fu said that the three large aircraft could all be transferred into military use when necessary. "AG600 could be transferred into an anti-submarine patrol aircraft capable of carrying military equipment."