Fugitive ex-Catalan leader held by German police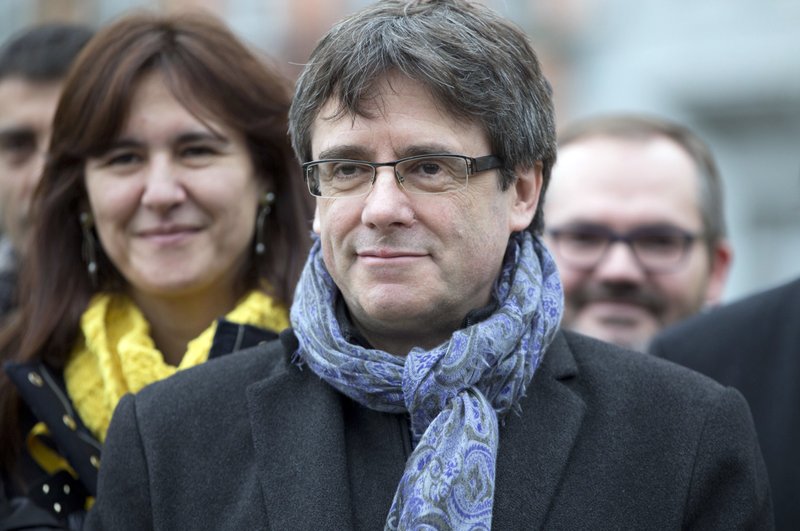 In this Friday, Jan. 12, 2018 file photo, ousted Catalan leader Carles Puigdemont stands with elected Catalan lawmakers of his Together for Catalonia party at a park in Brussels. (Photo: AP)
Fugitive former Catalan leader Carles Puigdemont is being held by German police on a Spanish arrest warrant after trying to cross into Germany from Denmark.
His lawyer, Jaume Alonso-Cuevillas, confirmed to The Associated Press that German police stopped Puigdemont on Sunday when he was crossing the border. He says Puigdemont is at a police station.
Alonso-Cuevillas says Puigdemont was on his way back to Belgium where he has been staying since fleeing Spain following a failed bid by his regional government in October to declare independence from Spain.
The German news agency dpa reported that the criminal investigation office of the northern German state of Schlewsig-Holstein confirmed Puigdemont's arrest.
A Spanish Supreme Court judge reactivated an international arrest warrant for Puigdemont on Friday when he was visiting Finland. Arrest warrants have also been issued for five other Catalan separatists.