Guizhou's Shuanghe Cave named longest cave in Asia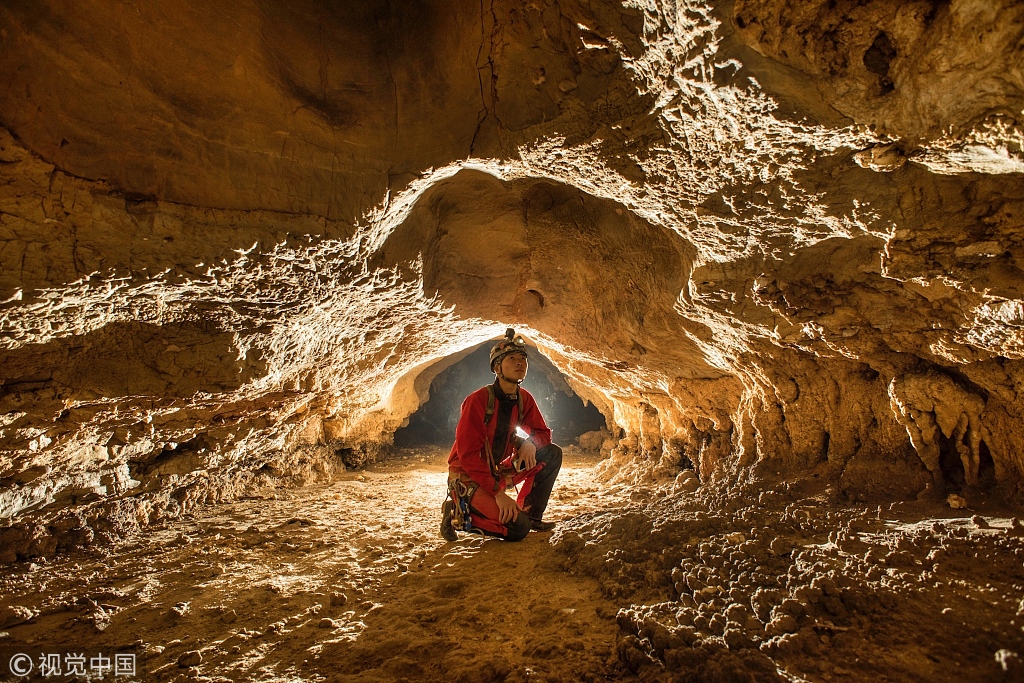 Chinese and foreign cave researchers move through the Shuanghe Cave in the city of Zunyi, southwest China's Guizhou Province, March 21, 2018. (Photo: VCG)
Shuanghe Cave in Zunyi City in southwest China's Guizhou Province has been named the longest cave in Asia, and the sixth-longest in the world, cave researchers announced at a press conference on Saturday.

The latest research has shown that Shuanghe Cave in Wenquan Township, Suiyang County is around 238.48 kilometers long, surpassing the previous longest cave in Asia, the Clearwater Cave in Malaysia.

The karst cave was uncovered in the late 1980s, and 19 large surveys have been carried out by Chinese and foreign researchers. The surveys have found 203 entrances to the cave.