Large crack in Kenya evidence of continent splitting in two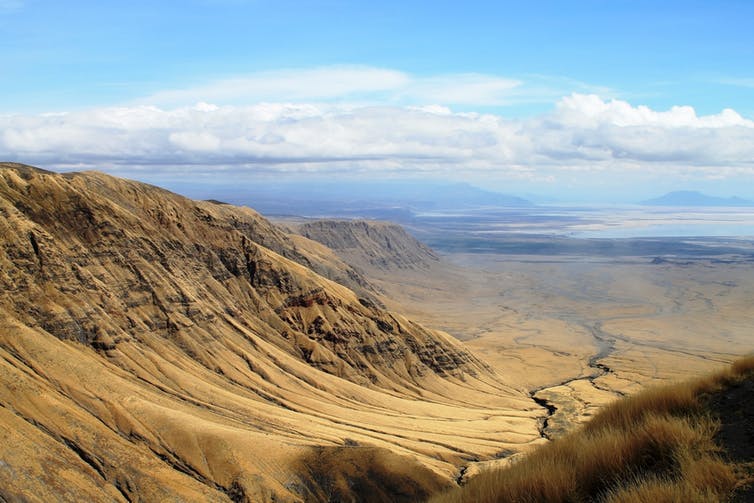 Great Rift Valley, Tanzania. Shutterstock
A large crack stretching several miles appeared in southwestern Kenya recently, causing part of the Nairobi-Narok highway to collapse amid seismic activity in the area, local media reported.
Geologists say that the growing tear has led to renewed questions about the African continent splitting in two in millions of years.
Currently, the Eastern African Rift Valley stretches over 3,000 km from the Gulf of Aden in the north towards Zimbabwe in the south, dividing the African plate into two unequal parts: the Somali and Nubian plates.
The giant, gaping crack in southwestern Kenya is situated along the eastern branch of the rift valley, running along Ethiopia, Kenya and Tanzania. With volcanism and seismic activity, rifts can eventually lead to the formation of a new ocean basin in a full continent break-up.
The South Atlantic ocean is an example where this has happened. It resulted from the break-up of South America and Africa around 138 million years ago. Their coastlines match almost like pieces of the same puzzle.