Generation Happy: College students report overwhelming satisfaction with life
People's Daily app
1521460974000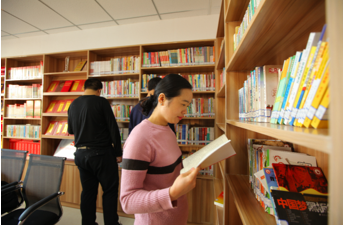 Most Chinese college students feel positive toward life, and only a small percentage (13.8 percent) said they are unhappy, according to a recent survey targeted students aged 18 to 25.
Family relationship, health and income are three main determinants of happiness among the respondents in the survey co-launched by China Central Television (CCTV), National Bureau of Statistics, China Post and a research institute under Peking University.
The survey result shows that Chinese college students, most of which are the post-90 generation, attach more importance to family atmosphere than income and other brackets.
The survey finds that the majority of post-90s have three to five hours' leisure time every day, and these college students prefer to spend more spare time on training and reading for self-growth compared with other social groups.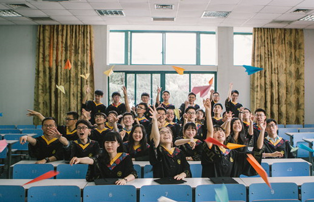 Graduates from Zhejiang University fly paper planes at a classroom, July, 2017. (Photo: People's Daily Online)
The survey reveals that respondents have a wide range of hobbies, and they can make a balanced development of study and hobbies. Each has 4 to 5 hobbies, while movies, music and games are their favorites, added the survey.
A larger number of college students are willing to spend money on hobbies, according to the poll.
Over 60 percent respondents said they would pay large amount money on hobby developing.
Some said they will pay a fixed cost on their hobbies. Over half of the respondents spend less than 300 yuan ($ 47.39) each month and only 5 percent over 1,000 yuan.
The result is based on the online and offline surveys. Over 100,000 questionnaire postcards were sent out to a total of 300 counties in 104 cities through the network of China Post. Meanwhile, an online survey covering 800 million net users was carried out by the CCTV alongside some ten Internet companies.
Top image: A college student who returns to her hometown for family reunion during the Spring Festival reads at a village library in northwest China's Xinjiang Uygur Autonomous Region, Feb. 8, 2018. (Photo: People's Daily)