Canton Fair traders undeterred by tariff threats, optimistic for future
People's Daily, Globaltimes
1523878082000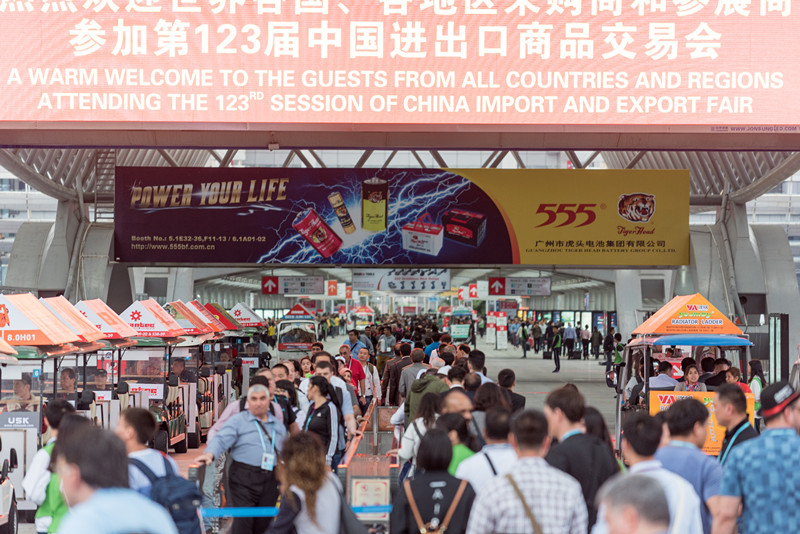 Chinese firms' export business appears so far to have been unaffected by tariff frictions between China and the US, as their export destinations have become more diverse and firms have sought independent innovation, Chinese businessmen told the People's Daily.

At China's largest and most important trade fair, which opened on Sunday in Guangdong, South China's Guangdong Province, a number of exhibitors said their business has not been affected yet. However, some admitted that if the situation worsens, it might lead to rising costs for their US operations.
The 123rd session of China Import and Export Fair, widely known as the Canton Fair, has three phases, and the first phase, focusing on electronics, lasts until Thursday.
Zhang Ziyue, a sales assistant for the North America Region for Gree Electric Appliances Inc, said that orders from US customers are stable, although the proposed tariffs announced by the US may affect one of the components in their refrigerators for export.
"It's possible that the price of replacing the particular component for our US customers might rise if the tariffs take effect, thus further affecting our after-sales service in the US, and this is worrying," Zhang said. The US is one of their biggest export destinations.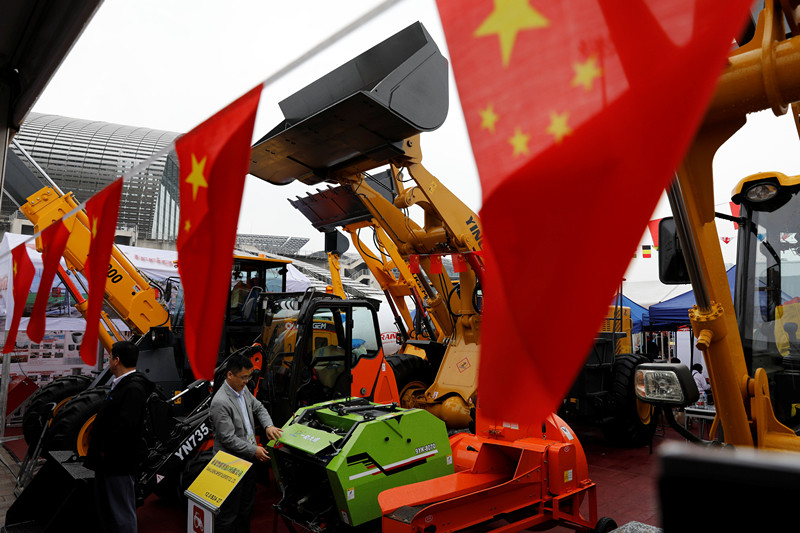 "However, we've mentioned our concerns to our US customers, and they are quite optimistic about the coming situation and haven't cut their orders," Zhang said.
Feng Liguang, a trade representative for Wangxingda electronic company based in Meizhou, South China's Guangdong Province, which mainly exports sound equipment to overseas markets including the US, said that he cannot see any influence in their US businesses now, but "we will see at the end of the first phase."
"The number of buyers from South America and Africa has been increasing in recent years and they are our main customer base now, which is another reason why we are not affected so far," Feng said.
Yao Shenghua, CEO of Jingsheng Import and Export Company, also said that they are doing business with more buyers from the Middle East and Africa now.
"The truth is, most Chinese companies' export destinations are more diverse; no one puts all their eggs in a single basket now," Yao noted.
An exhibitor surnamed Chen who runs an auto spare parts company based in Chengdu, Southwest China's Sichuan Province, noted that most companies are so far not affected because the proposed tariffs have not been implemented yet.
"Some US buyers just visited our booth, and showed an interest in our company's products, easing some of my concerns," Chen said, adding that their products are also sold in Europe and Japan.
A US buyer, who talked on condition of anonymity, told the People's Daily on Sunday that the trade connections between China and the US cannot simply be "cut" by rising tariffs. He has been coming to the fair for five consecutive years.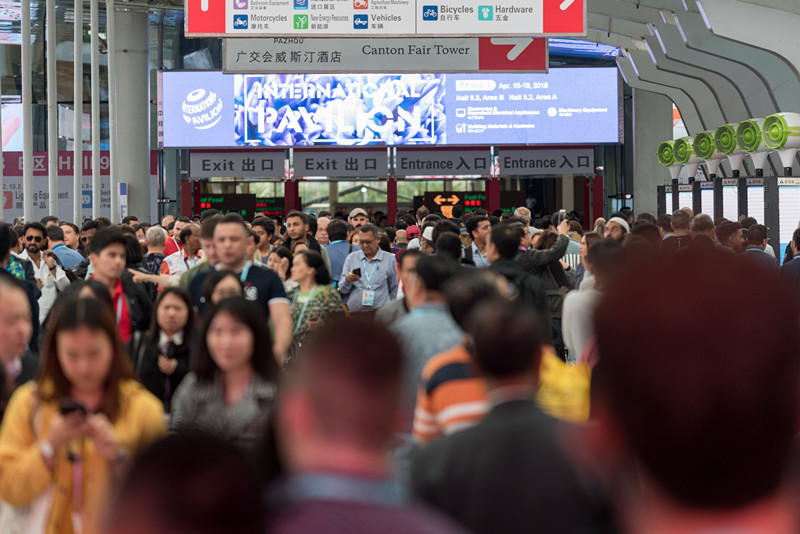 "For example, the auto parts, we don't produce them in our country, we have to import from other countries like China. In the end, the rising costs will be paid by the US and Chinese people, which are stupid and will cause losses on both sides," he said.
More than 200,000 buyers from around 210 countries and regions are expected to visit the fair this year. The number remains stable compared with 2017, though rising unilateralism and protectionism has further complicated the global trade environment, Xu Bing, spokesperson for the Canton Fair and deputy director general of the China Foreign Trade Center, said at a press conference ahead of the fair in Guangzhou on Saturday.
While Xu also admitted that there would be some uncertainties on the number of US buyers due to the Sino-US trade tensions, he stressed that buyers from the US are the second-largest group of overseas customers at the fair.
"Chinese exhibitors have already prepared for the situation through optimizing their product structure and actively exploring a diversified market," Xu remarked.
China's foreign trade reached 6.75 trillion yuan ($1.08 trillion) in the first three months, with export volumes reaching 3.54 trillion yuan, an increase of 9.4 percent and 7.4 percent year-on-year, according to data China's General Administration of Customs released Friday.
Photos: This year's Canton Fair in Guangzhou, South China's Guangdong Province, on Sunday (VCG)