Consumer group warns of new-type fraud, personal information leakage
People's Daily app
1516712262000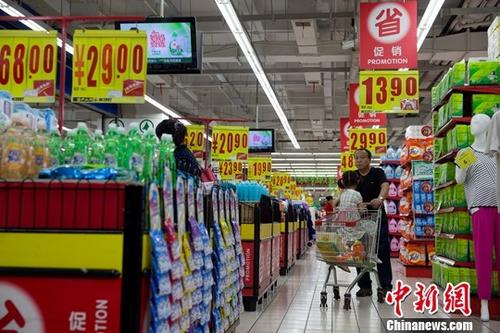 Consumers buy goods in a supermarket. (Photo: China News Service)
China Consumers Association (CCA) warned the Chinese public Tuesday of being victimized by fraud ahead of the Spring Festival holidays.
It said people engaged in fraud could use QR codes to cheat consumers, and get personal WeChat information, ID cards or mobile phone numbers. Frauds then use the personal information of others to open accounts and borrow money without the account holders' knowledge.
The CCA said the public should choose qualified and reputable travel agencies in their new year tours, to avoid disguised shopping tours or extra pay items. They should sign contracts with travel agencies, with clear descriptions about the schedules, hotels, shopping arrangements, pay items and liability for a breach of contract.
CCA also warned of the health products fraud aimed at senior citizens and prepaid card cheating.