China to further optimize tax structure: minister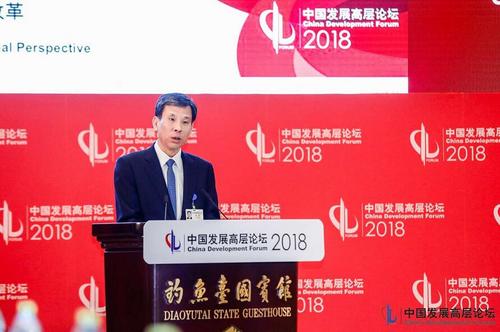 File Photo:China Development Forum
Liu Kun, minister of finance, addressed the China Development Forum.
BEIJING, March 25 (Xinhua) -- China will step up optimization of its taxation system and structure, while paying close attention to international tax reform, China's finance minister said Sunday.
Value-added tax (VAT) rates will see further adjustments, and those in sectors including manufacturing and transportation will be lowered, said Liu Kun, minister of finance, while addressing the China Development Forum.
A total of 918.6 billion yuan (about 145.5 billion U.S. dollars) was saved last year via China's ongoing reform to replace business tax with value-added tax (VAT).
As the most significant tax overhaul for two decades, VAT is replacing the business tax, which has been in place for 60 years, streamlining procedures, and avoiding repetitive taxing. It was piloted in Shanghai in 2012 and expanded nationwide in May 2016.
China will also reform its personal income tax system to increase tax breaks in relation to spending on children's education and critical illness, Liu said.
The annual forum, with "China in the New Era" as its theme, has brought together nearly 30 globally renowned scholars, including seven Nobel laureates, and more than 80 executives of Fortune Global 500 firms.