How much has China achieved in its anti-corruption campaign?
People's Daily app
1507974772000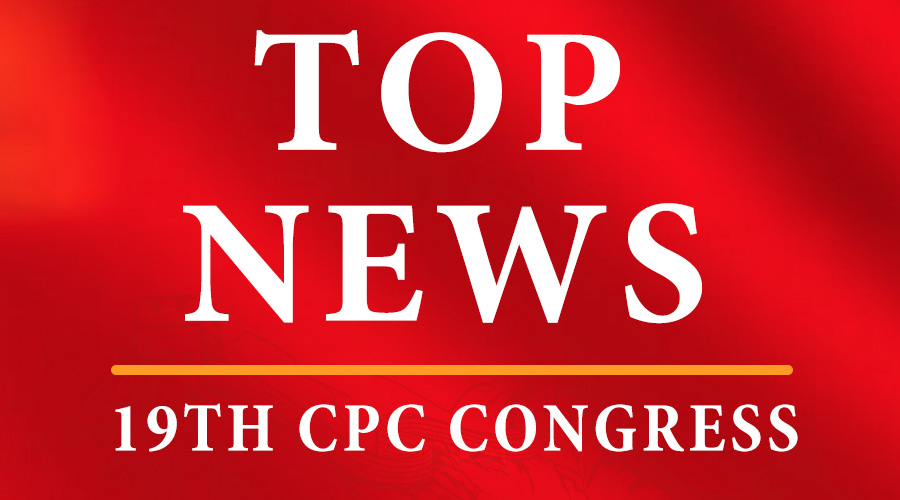 Since the 18th National Congress of the Communist Party of China (CPC) held in 2012, anti-corruption has become a hot topic in China. Some said that setting up an anti-corruption system is a fundamental solution to corruption, and anti-corruption campaigns itself are not enough. In the five years, how much has China achieved? What does the future hold? Here are some answers:
'Tigers' and 'flies' are both China's anti-corruption targets
In the five years, the CPC Central Committee has been determined to fight all forms of corruption, and punish every corrupt official. Faced with a complex situation, it is not afraid to combat "big tigers." The corrupt practices of some infamous "tigers," such as Zhou Yongkang, Bo Xilai, Guo Boxiong, Xu Caihou, Sun Zhengcai and Ling Jihua, have been solved. And cadres under the Organization Department of the CPC and bureau-level cadres have been investigated.
As of June this year, China has investigated more than 280 cadres under the Organization Department of the CPC, more than 8,600 bureau-level cadres and 66,000 county-level cadres. A total of 40 members and alternate members of the 18th CPC Central Committee and eight members of the CPC Central Commission for Discipline Inspection (CCDI) have also been investigated. As of August, China has arrested 3,339 officials who fled abroad, and recovered 9.36 billion yuan through the "Sky Net" campaign. In addition, over 40 people on a "red notice" list of the 100 most-wanted Chinese fugitives abroad have been deported.
Discipline inspection organs at all levels attache great importance to corruption in Chinese society. By June 2017, 1,343 CPC members and cadres at the township level and below have been punished, as well as 648,000 rural CPC members and cadres.
Tackling both the symptoms and the root causes of corruption
In the past five years since the anti-corruption campaign was launched, the CPC has tackled both the symptoms and root causes of corruption. On the one hand, China has strengthened inner-party supervision and used inspections to fight corruption.
Teams of disciplinary inspectors have launched 12 rounds of disciplinary inspections, looked into 227 Party organizations, re-examined the work of 16 provinces, autonomous regions and municipalities, and launched flexible inspections at four central governmental organizations, realizing the full coverage of inspections within one term in the Party's history. Among all the cases examined by the CCDI, disciplinary inspections unearthed evidence for more than 60 percent of the cases.
On the other hand, strengthening discipline has been used as the fundamental way to solve some of the problems of CPC members and cadres, such as the lack of political vigilance and touching the Party's bottom line. China has passed or revised more than 80 inner-Party laws and regulations, building an inner-party law system.
The public recognizes the CPC's determination to fight corruption
The anti-corruption campaign can help the Party gain greater public support. Since the 18th National Congress of CPC, Chinese people's satisfaction of Party work to improve Party conduct, promote integrity, and fight corruption has increased, from 75 percent in 2012 to 92.9 percent in 2016. This increase reflects the public's support for its anti-corruption campaign, forming a powerful force to combat corruption. Their support has also become an asset to China's anti-corruption campaign.
The strengthening system to fight corruption and the public clamor have intimidated people who have embezzled or are considering it. Data shows that 57,000 Party members and officials admitted to engaging in acts of corruption in last year's anti-corruption campaign, a ten-fold increase over 2015. Anti-corruption has become the focus of China. Honesty has become the pursuit of Chinese society, forming a united force against corruption.