3 killed, 7 injured in suicide attack in W. Afghanistan: police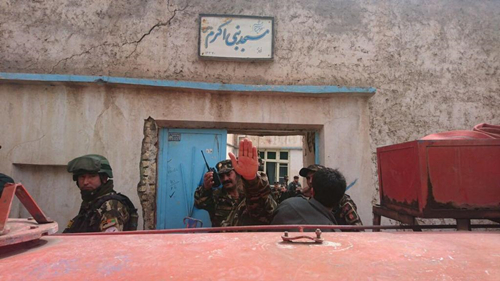 Herat suicide blast targeting Mosque Nabi-e-Akram.(Photo: Twitter @ShabbirTuri)
HERAT, Afghanistan, March 25 - One Afghan civilian and two assailants were killed and seven people wounded after an explosion ripped through a mosque in the western province of Herat on Sunday, a provincial police spokesman said.
The blast occurred at midday after two suicide bombers tried to enter Nabi-e-Akram Mosque in Chahr Su locality, Abdul Hai Walizada, an officer of Police District 7 of the city, told Xinhua.
One terrorist detonated his explosive jacket near the entrance of the building after a security guard identified and intercepted the attackers, he said, adding that the second assailant was shot dead by the security guard.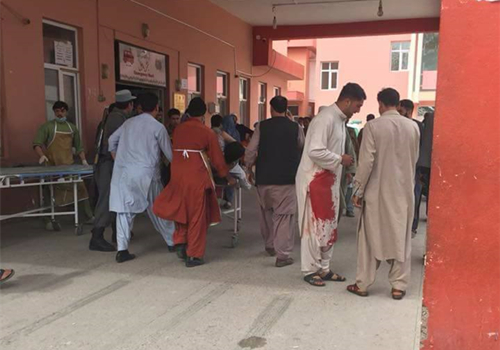 (Photos: Twitter @HadiSahar2)
Scores of people were offering prayers when the attack took place.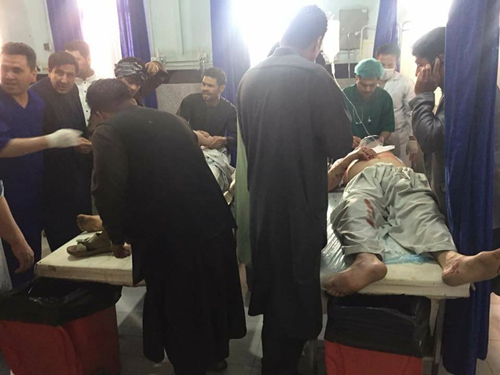 "Police and the rescue team reached the site following the attack and all the injured were rushed to Herat Regional Hospital for treatment," said the police officer.
Security forces have cordoned off the area for precautionary measures.
No group has claimed responsibility yet for the attack, but the Islamic State (IS) terrorist group attacked several mosques in Herat over the past years.
The Afghan civilians continue to bear the brunt of armed conflicts as more than 3,430 civilians were killed and over 7,000 others injured in conflict-related incidents in 2017, according to figures released by the United Nations mission in the country.