Keep UK envoy out of Great Hall of the People
Global Times
1631714359000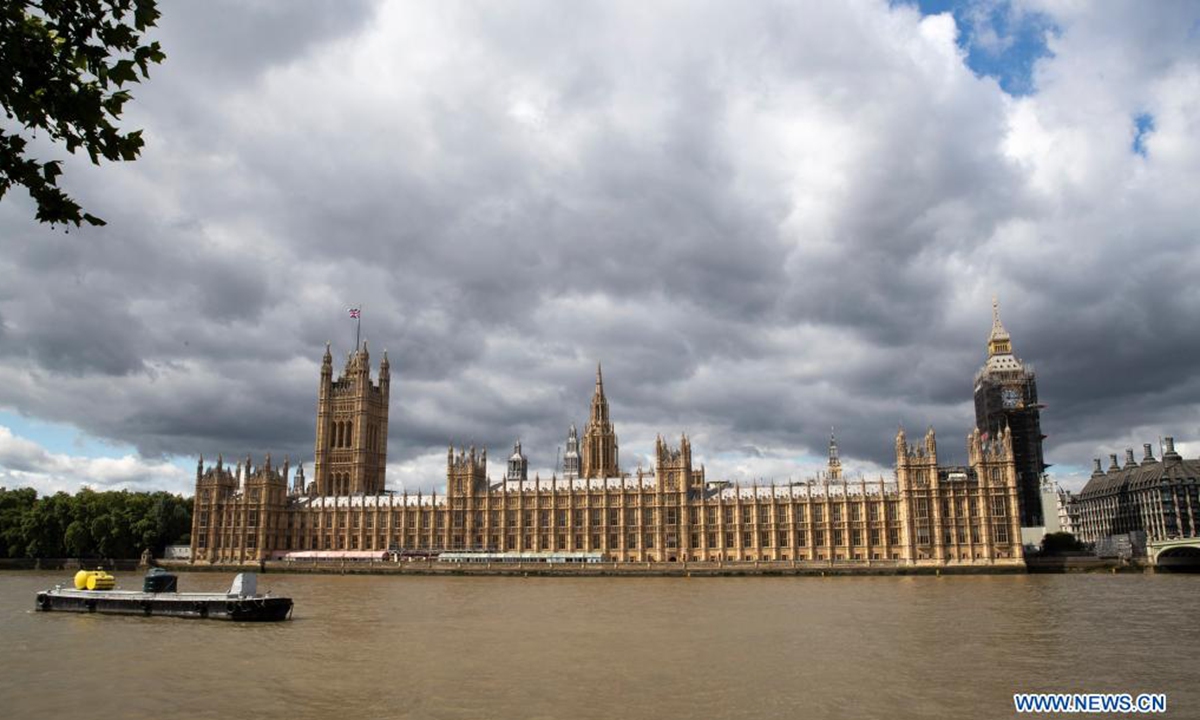 Speakers of both houses in the British Parliament have confirmed that the Chinese Ambassador to the UK, Zheng Zeguang, is banned from entering the Parliament building at the request of several Members of Parliament (MPs) who were sanctioned by China. Zheng, who left for the UK in June this year, was due to attend, upon a recent invitation by some MPs, an event in Parliament on Wednesday.
It is extremely rare, if not "a global innovation," for the UK to ban a foreign envoy from Parliament, a public venue for political discussions in the country. It shows brutality, impulsiveness, and the breaking of the rules. As a traditional capitalist country and one of the early makers of the system of foreign missions, the UK has proven to be utterly coward and exasperated by its latest behavior. This is one of the most vivid signs of the UK's decline.
China has sanctioned nine British individuals and four entities in retaliation for the UK's sanctions against officials in China's Xinjiang Uygur Autonomous Region. Such "tit for tat" is common in the history of diplomatic struggle. But right now, London acts as if only it can sanction others, but not the other way around. Given that it simply does not have the strength to deal with China this way, the UK now behaves like a hooligan after having become a loser.
We believe that the British government is obliged to abide by the Vienna Convention on the Law of Treaties and we urge the British Parliament to lift the restriction on the Chinese Ambassador. If the restriction is enforced, reciprocal retaliatory actions should be taken against the British ambassador to China, and the British envoy should not be allowed to enter the Great Hall of the People in Beijing in the future.
This is fair. And this is a warning to the British government that diplomacy is diplomacy, not something else, and there are many resources for reciprocal retaliations in this field, and that each and every capricious move the UK makes against China will be met with an acute response. There will be no exception to this.
The incident further reminds us that Britain is becoming increasingly petty, sensitive, and even self-abased. They see arrogance and tantrums as a privilege to perpetuate its historical glory. When it is scorned or slapped by other countries in its face, it will grow a strong sense of frustration.
There are no major conflicts between China and Great Britain. Even the conflict over the Hong Kong issue has been enlarged. As China and the UK are so far away from each other, China does not pose any threat to Britain's security, nor is there any real competition for power between the two countries. The ideological difference is the easiest issue that could be put aside and diluted among contradictions between different states. There is a huge need for mutually beneficial cooperation between the UK and China. It is pretentious for the UK to be hostile to China just because of their differences in values.
The power systems of the Western countries are complicated. Western countries do not have a unified representation. Parliament often plays an active but radical role, and its representation in diplomacy is vague. Facts have proven that it is the most difficult task to deal with Western parliaments. Radical members of parliament are often leading anti-China forces in those countries. We should not hesitate to strike back against the anti-China shows staged at those parliaments. But we don't need to respond to their every move or get entangled with them. They don't deserve so much attention.
The UK is a typical Western country and has a "special relationship" with the US. It's a "natural pawn" in the US' containment strategy against China. London will do something against China from different perspectives, staging shows to satisfy their US and Western audiences. But the UK needs to maintain a pragmatic cooperative relationship with China. It won't easily make itself an "enemy" of the China, but will sway back and forth between the two ends of the spectrum.
As such, we need to advise the UK parliament to correct the wrong decision of barring the Chinese ambassador, although this may not work. Second, we should take reciprocal countermeasures against it. And that's enough. We don't have to get angry or upset. We should take this opportunity to get a clear understanding that Britain, once the leading great power, has sunk so low that its basic dignity is almost gone. It has now acted in a hooligan manner. This is a new parameter that we should take into consideration when dealing with Britain.