Banning Chinese companies like Huawei will isolate US from digital economy of the future
Global Times
1544381197000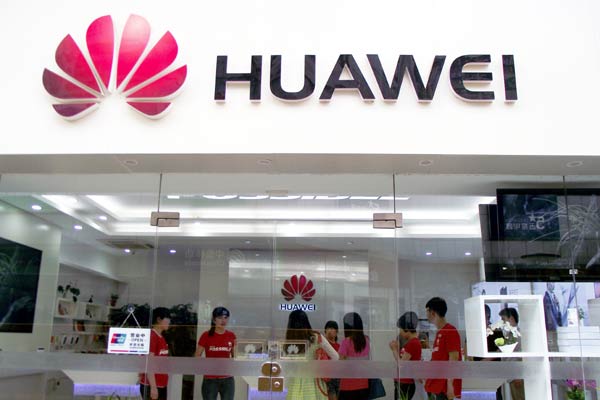 (Photo: ChinaDaily)
The arrest of Huawei's CFO Meng Wanzhou and moves to ban the company from some markets will keep those countries from gaining access to China's 5G markets.

A study from Global System for Mobile Communication Association and Global TD-LTE Initiative forecasts that almost 1.2 billion people across the world will operate on 5G networks by 2025, with about 30 percent of them in China. The country is expected to become the world's largest 5G market, entering a new era for the digital economy.
In 2017, it was worth about 27 trillion yuan ($3.9 trillion), equivalent to one-third of China's GDP, figures from the Cyberspace Administration of China showed. If the future is indeed digital, most of China's 1.4 billion people will be connected via digital technology, creating a huge consumer market. How can foreign companies get a piece of the cake?
Some Western countries, the US and Canada included, have pressed China for a better market access for their companies, but Chinese companies are often treated unequally in those countries. The arrest of Meng has been linked with a raft of measures to block Chinese companies from participating in the construction of 5G networks in local markets. Huawei plays a key part in the global 5G value chain. Cracking down on Huawei will disrupt the world's 5G system, having negative effects on global enterprises such as Qualcomm, Microsoft and Intel. Some high-technology giants have expressed their worries.
As a major provider of 5G equipment around the world, Huawei saw its CFO detained by Canadian authorities on December 1, at the request of the US. If the US and Canada cannot properly handle the issue, why should Chinese netizens allow their companies to share China's digital economy?
China will stick to the path of opening its markets, but that doesn't mean it will turn a blind eye to cases damaging the legitimate interests of Chinese enterprises.
Some Western countries are resorting to political means to resist Huawei's attempts to enter into their markets. Failure to provide reciprocal opening-up means their companies won't get any benefits from China's digital economy.
China can restrict US companies from entering the Chinese market by overhauling its standards for market access, acquisition rules and telecom protocols if the country wants.
It's the digital era, and the world is flat. Take a simple example. Outbound investments by Chinese e-commerce giants like Alibaba are part of a broader effort to set up cross-border platforms that will enable foreign brands to sell directly to Chinese consumers. Despite a rise in protectionism, it is unwise to block Chinese investment in the digital sector.
The same logic applies to 5G investment. The US alone cannot dominate the global market. Its protectionist measures can do nothing but isolate itself from other countries and slow the integration of US companies into the global value chain. Even though China is further opening its market, the isolationism of the US means losing opportunities in the digital era.
Washington's move to restrict Chinese investment in 5G services will only backfire and hurt US companies and consumers. Without sufficient competition, US domestic enterprises are not likely to provide cost-effective services for American consumers. The country will eventually fall behind China in the race for 5G leadership.