Wang says multilateral action only way forward for world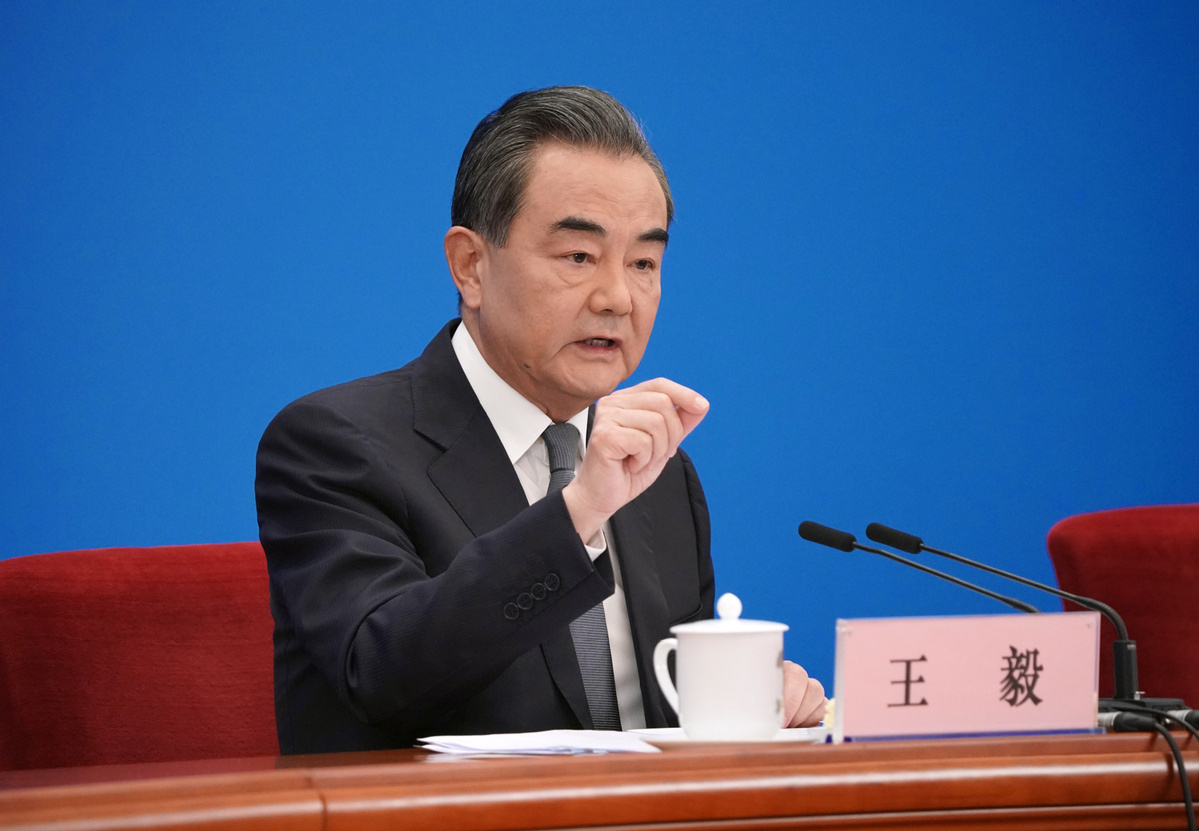 File photo: State Councilor and Foreign Minister Wang Yi. [Photo/China Daily]
Multilateralism remains the only right option for promoting human development and progress, State Councilor and Foreign Minister Wang Yi said on Tuesday, urging the international community to uphold the core status of the United Nations and allow it to play a leading role in addressing global challenges.
Wang made the remark in a video speech delivered at the International Seminar on the 75th Anniversary of the United Nations, which was attended by Chinese and international diplomats and experts via video link.
Given the mounting grave and complex global challenges, Wang said no countries can deal with them independently, and multilateralism is the only choice.
Saying the UN should and also can play a core role in the international system, Wang called on the international community to adhere to the purpose and principles of the UN Charter, pursue peaceful development and win-win cooperation and jointly advance the building a community with a shared future for mankind.
Efforts should be made to enable the UN to become more democratic, efficient and inclusive so that it will serve as an arena where all countries, big or small, are treated as equals, various civilizations can develop exchanges and learn from each other, and countries with different systems will join hands for cooperation, Wang said.
He added that the UN should not be a venue for countries to confront each other or for major countries to play zero-sum games.
Wang said that as a permanent member of the UN Security Council, China firmly upholds the global governance system with the UN at the core, firmly supports the basic norms of the international system and firmly upholds the core role of the UN in international affairs.
China stands ready to work with the international community to uphold multilateralism and strengthen the authority of the UN to achieve the goal of building a community with a shared future for mankind, he said, adding that the country will continue to pursue opening-up and win-win cooperation and share development opportunities with the rest of the world.
Participants in the seminar expressed their strong opposition to unilateralism, protectionism and bullying by the United States, and said international cooperation is needed to address global challenges such as climate change and the COVID-19 pandemic as well as to secure the goal of the UN's 2030 Agenda for Sustainable Development.
Amina J. Mohammed, deputy secretary-general of the UN, said in a video speech that across all regions, ages and social groups, there is overwhelming and rising support for multilateralism.
"People want action to address the pandemic and its fallout, they want action on climate change, and they want action to tackle inequality in all forms … It's up to us to rise to the challenges," she said.