Global solidarity on vaccines imperative
chinadaily.com.cn
1623158663000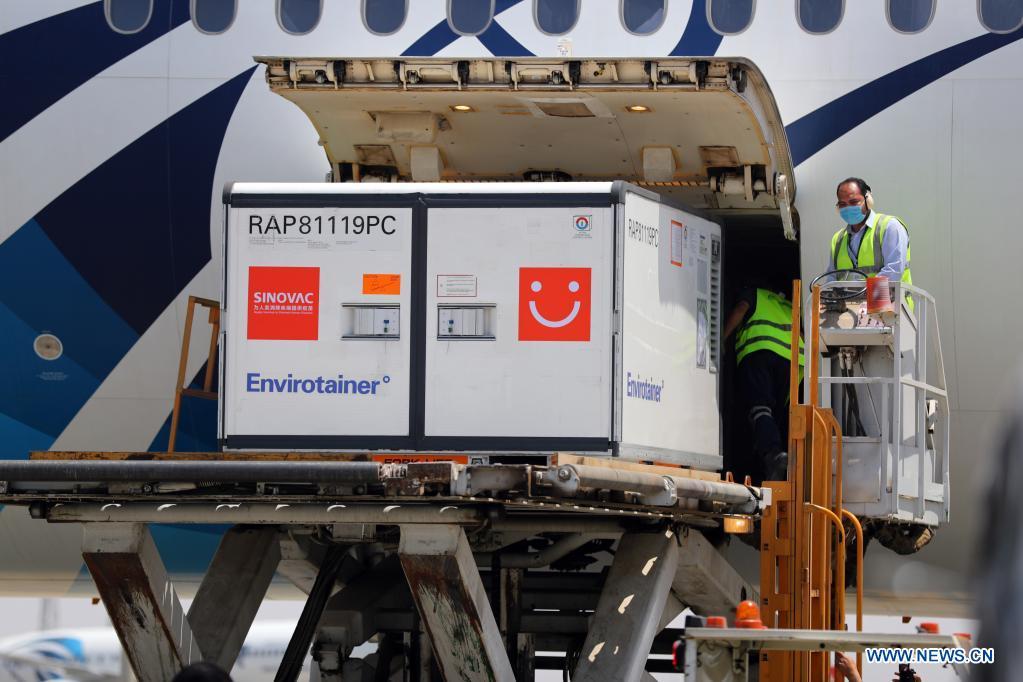 Despite the drop in the number of daily new infections worldwide, there is still no sign that the COVID-19 pandemic will be brought under control globally any time soon. Although it is clear that the vaccination rate within a country makes a difference to its own situation.
The daily increase in cases in the United States has dropped below 20,000 from more than 100,000 at the highest level thanks to the fact that 63 percent of adults have been inoculated with at least one dose of a COVID-19 vaccine.
However, many developing countries, the less-developed countries in particular, still lack the vaccines they need to help them prevent the spread of the virus, which on spreading further can mutate into different variants. Some of the variants that have emerged have proved to be highly infectious.
Whether all countries are able to acquire vaccines will make a difference to how quickly the pandemic can be brought under control globally. That some developed countries such as the US have purchased and hoarded many times more doses of vaccines than they actually need is in sharp contrast to those underdeveloped countries that are in desperate need of vaccines.
The developed countries have made promises to donate vaccines, yet what they have promised remains merely lip service at present, for various reasons, although they should know that helping the less-developed countries fight against the pandemic is also helping themselves.
China has promised on different occasions that the vaccines it has developed will be a public good for the global fight against the pandemic, and it has demonstrated that it meant what it said. It has set a good example by providing other countries with as many doses of vaccines as possible within its means.
It has already donated 10 million doses of vaccines to COVAX and exported vaccines to more than 40 countries, and the Chinese government is encouraging the country's vaccine manufacturers to localize production in as many countries as possible.
Three Chinese vaccine manufacturers have already developed joint projects with eight countries to jointly manufacture vaccines in those countries, which will contribute tremendously to the provision of vaccines to local people. Talks on joint manufacturing of vaccines locally are also underway between Chinese manufacturers and their counterparts in another 10 countries. Such international cooperation on vaccines will hopefully help contribute to the global endeavor to establish a shield against the spread of the virus.
It is hoped that the developed countries will make similar efforts to do whatever they can to expand the provision of vaccines to developing and less-developed countries as soon as possible. Global solidarity on vaccines is the best way to bring the pandemic to an end.