Opinion: In the name of trade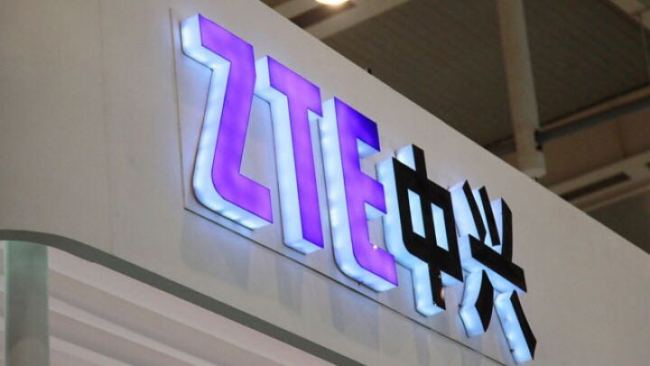 View of a signboard of ZET during an exhibition in Nanjing, Jiangsu Province. (File photo: IC)
The ban imposed by the United States government on sales of hardware and software to Chinese telecom equipment maker ZTE has revealed the true nature of the trade dispute President Trump is waging against China in the name of reducing the trade deficit.
After two rounds of reciprocal warnings from both sides of possible tariff hikes on each other's exports worth 200 billion US dollars, we now see an exchange of "live-fire". But whereas Beijing has targeted American dumping of commodity goods, citing WTO rules, Washington is using its domestic laws to attack the value chain of sectors involved in the "Made in China 2025" strategy, including ZTE.
The difference in the underlying approach of the two sides is clear: One is fighting unfair trade practices for fear of short-term market losses; the other is attacking the leading tech companies of its market competitor out of fear that it is losing its global digital supremacy.
Want to solve the trade imbalance? Narrow the import-export gap by selling more goods to China that meets market demand. American tech products are highly competitive and would easily attract buyers in a market of 1.4 billion people.
Concerned about unfair trade practices? There is a globally-accepted trade dispute mechanism at the WTO, whose predecessor, the General Agreement on Tariffs and Trade, the GATT, was set up by the United States and others decades ago. The United States remains a signatory state to this rules-based mechanism.
Worrying about a loss of intellectual property rights? In recent years, China has shown a steady improvement in both the legal framework for, and enforcement of, intellectual property rights protections. As for the corporate contracts that involve technology-for-market-access deals, that is a normal part of cooperative business investment. If rules have been violated, or there's evidence of government interference in breach of market rules, then both sides can work to resolve those specific complaints.
None of this is to say that ZTE hasn't had problems. That's why it agreed to pay a massive fine, and why they engaged a US law firm to conduct an independent investigation that immediately reported the issues it found to the United States government. But that proactive approach still failed to prevent the US Department of Commerce from reactivating the seven-year ban. It is this disproportionate response that shows this dispute is, at its core, not about ZTE as much as it is about the "Made in China 2025" plan.
There is nothing wrong with a nation upgrading its high tech and value-added manufacturing sector. Many countries have similar programs, such as Germany's "Industry 4.0". The problem lies in how other market players interpret these efforts, and how they respond.
The United States is the world's high tech industry leader. But in the process of globalization, many American companies chose to shift some of their manufacturing to other countries in order to access cheaper labor and resources, and to protect their environment. Under the Trump administration, America has been determined to shore up employment and support the growth of American companies domestically. But the way to do that is not to throw up tariff walls to keep competition out, or try to stifle competition by imposing sanctions on companies like ZTE.
The solution for the United States is to encourage more of its companies to join the global value chain, and to participate in international trade in line with established global market rules. The current American strategy of containment for China is a strategy destined to create losses on both sides. That's why IMF Managing Director Christine Lagarde is warning against protectionist measures. And it's why UN Chief António Guterres is fearful that the Cold War might be coming back.
The world is nervously watching and waiting to see how the current trade dispute unfolds. Few people doubt that a protracted trade war would shatter market confidence and see cuts to growth and employment both at home and abroad.