Innovation needed to fight climate change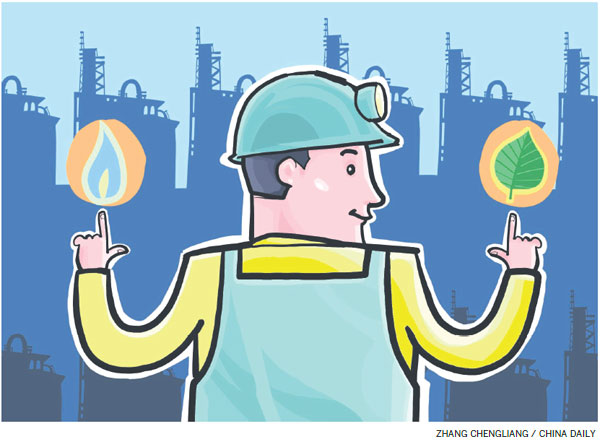 The follow-up meeting to the 2015 Paris climate accord on Dec 12 will be slightly less impressive than the original. Having dumped the Paris Agreement, US President Donald Trump is going to skip, and China and India are sending ministers instead of their leaders. But we will hear the same defiance coming from Paris as we have heard for the past two years: the Paris Agreement will continue, even without the US.
That seems hardly the point, though. The Paris Agreement is supposed to respond to global warming-and its ability to do so has always been overstated. Despite claims it will keep temperature rise to 2 degrees Celsius, the United Nations body that oversees the Paris accord estimates that if every country were to achieve every promise by 2030, the total reduction in greenhouse gas emissions would be equivalent to just 60 billion metric tons of carbon dioxide. Keeping the global temperature rise below 2 C requires an emission cut during this century of almost 6,000 billion tons. Even with complete success, Paris makes only 1 percent progress toward the least ambitious target.
But even this meager outcome won't be met, as the Paris accord is unbinding. Recent research in Nature shows that "no major advanced industrialized country is on track to meet its pledges". Not a single wealthy, major emitter is set to meet its promise.
In June, Japan's Environment Minister Koichi Yamamoto denounced the US decision to withdraw from the accord. Yet the research reveals that although Japan promised to cut emissions by 18 percent below 1990 levels by 2030, it is on-target to cut just 4 percent.
And in June, the leaders of Italy, Germany and France responded to the US withdrawal by declaring that they deem the momentum generated in "Paris in December 2015 irreversible". These "irreversible" targets appear as wobbly as Japan's.
The European Union promised to cut 40 percent below its 1990-level by 2030, but it has enacted policies that will reduce less than half of that-19 percent. Even if pledged policies are included, it will make it to less than 30 percent. What progress it makes is mostly coming from a shift from coal to gas, rather than the construction of renewable energy.
The story is the same around the globe.
Moreover, it would be wrong to assume the US was on track before Trump quit the Paris Agreement. Former US president Barack Obama promised in Paris to cut emissions 18 percent below its 1990-level by 2025, but never backed this with sufficient legislation. With the Clean Power Plan and pledged policies, the research finds that Obama would at most have achieved just a 7 percent reduction.
The world's developing countries are only on target because they promised so little. The new research finds developing countries "have set targets that will be much easier to achieve" which means they will have little impact on global warming.
There is a vacuum for global leadership on climate change. The US lacks a climate policy, and other leaders are supporting the Paris treaty but failing to live up to it, which anyway would do very little. Underlying the political drama is the economic reality that the carbon cut-driven approach to fight climate change is deeply flawed.
Despite having excellent promotion, green energy remains expensive and inefficient compared with fossil fuels. The International Energy Agency finds that this year, more than $115 billion will be spent on subsidies just for uncompetitive solar and wind, meeting less than 1 percent of global energy needs. It is electorally implausible for countries to live up to their treaty promises, and doing so requires even higher subsidies along with slowing growth thanks to the reduction in the use of cheaper energy resources.
It's time to change course. Countries such as China should invest far more in green energy research and development. Fighting climate change is not about making pretty promises, but about boosting innovation so green energy will eventually outcompete fossil fuels. The solution to climate change lies not in Paris's failed political approach, but in innovation instead.