Washington, the world's biggest human rights violator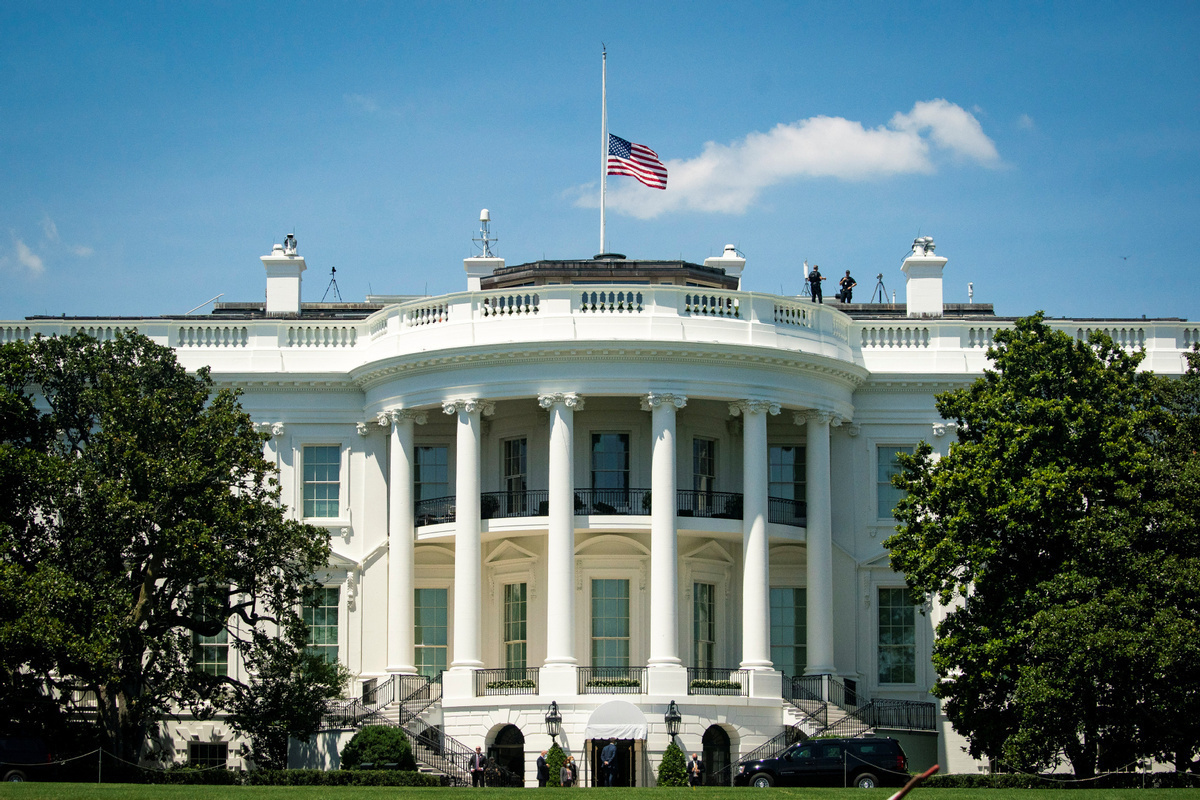 The White House in Washington. (Photo: Agencies)
For a long time, Washington has had an ingrained habit of pointing accusing fingers at other countries' human rights condition. However, the miserable and bloody facts in the United States unveil the true colors of the self-proclaimed "human rights defender."

From the pandemic tragedy to deep-rooted racial and gender inequality, Washington's disgraceful record in human rights has not only put millions of lives under threat, but also seriously disrupted the global drive to protect and improve people's wellbeing.
When the deadly coronavirus ravaged the United States, the American people's right to live was recklessly disregarded and put in great danger as some US politicians, instead of trying to beat the virus and save lives, chose to purposely downplay the crisis and deflect blames for their terrible pandemic response that has caused over 210,000 deaths and infected nearly 8 million so far.
The United States, with notable advantages in technology, medical resources and scientific expertise, has witnessed the biggest number of COVID-19 deaths in the world and the highest per capita death rate among developed countries.
Gregg Gonsalves, co-director of the Global Health Justice Partnership at Yale University, said the current US administration's COVID-19 response is "getting awfully close to genocide by default."
Racism has also been a chronic problem in the United States. The death of George Floyd and the shooting of Jacob Blake, among others, are a new and constant reminder of the fact that racially biased policing and discrimination in the country has shown no signs of improvement but even gone worse over the past years.
A survey by the Proceedings of National Academy of Sciences, a US scientific journal, has suggested that about one in every 1,000 black men in the country can expect to be killed by police, meaning black men face 2.5 times the possibility of being killed by police than their white counterparts.
Systemic discrimination pervades nearly every aspect of the country, with vulnerable groups such as women and the poor suffering the most. American women are 21 times more likely to die by firearm homicides than women in other high-income countries, and about 70 percent have experienced physical or sexual violence.
It is quite sad that women and low-income groups in the United States have been hit harder by the pandemic recession, with the pay gap likely to become wider as the virus still ravages through the country's economy.
While ignoring its own obligations in protecting Americans' human rights, Washington has abused its power to impose inhuman sanctions on other countries, strongly opposed by the international community.
"Sanctions that were imposed in the name of delivering human rights are in fact killing people and depriving them of fundamental rights, including the rights to health, to food and to life itself," UN human rights experts said in a statement in August.
What's more, US invasions of a number of sovereign countries during recent decades have killed over 800,000 people and severely harmed global peace and stability.
Considering the staggering human rights conditions within the country, the United States is advised to stop dictating to others what they should or should not do and politicizing human rights issues with lies and cheats. It is better for Washington to focus more on its own problems and protect and improve human rights with practical acts.