Efforts to improve the Party's work style must be unceasing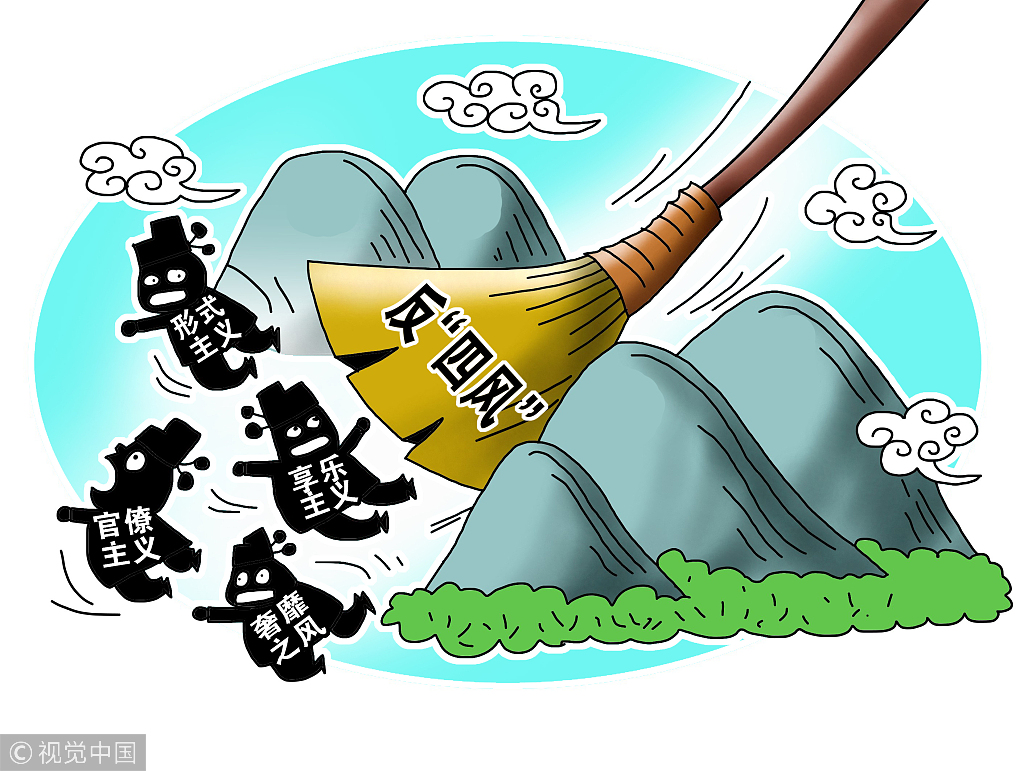 Photo: VCG
Xi Jinping, general secretary of the Communist Party of China Central Committee, instructed Party organizations of various levels not to ease their tough stance in the fight against four forms of decadence-formalism, hedonism, bureaucracy and extravagance. Beijing News commented on Tuesday:
Xi's latest instructions drive home a strong message that the Party will unswervingly strengthen its self-governance, and continuously improve its work style.
That the Party has curbed the four forms of decadence since its 18th National Congress five years ago is evident, and the problems that people complained about most have been checked. But as the Central Commission for Discipline Inspection said recently, they still exist, especially formalism and bureaucracy, in new forms in some places and departments.
For instance, some officials follow the central authorities' call to conduct more inspections at the grassroots departments. The purpose of such inspections is to let the decision-makers to know the true situations so as to make their work more to-the-point. However, the inspections have become shows in some places.
A poverty-stricken county in North China's Inner Mongolia autonomous region, for example, is required to take part in poverty evaluation organized by different departments five times in half a year. It cost the county government about 200,000 yuan ($30,205) each time to prepare for the inspections by higher officials.
A township Party chief from Northeast China complained that on the busiest morning a total of 13 teams from the higher-level government departments arrived to carry out inspection work.
Xi's pledge is timely because such bureaucratic inspections become frequent at the end of a year. The overseers of Party and government discipline should be vigilant and guard against this tendency.
And officials at various levels should be clearheaded that the fight against the four forms of decadence is by no means a once-and-for-all campaign, but a long-term institutional arrangement.