Region ready to realize shared vision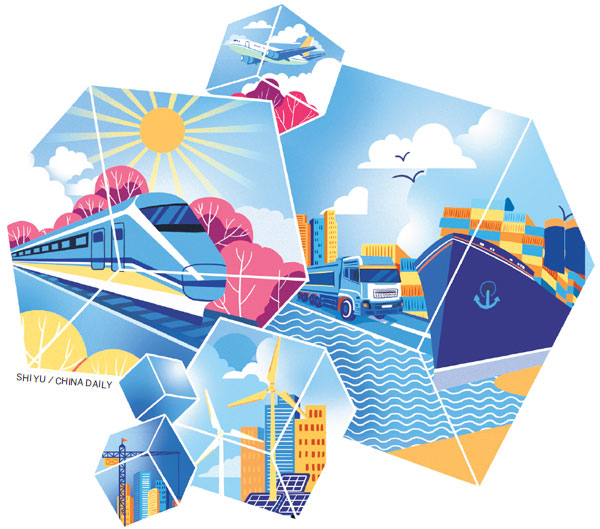 (File photo: China Daily)
The Regional Comprehensive Economic Partnership Ministerial Meeting held in Beijing on Aug 2-3, along with the 27th round of RCEP negotiations in Zhengzhou, Central China's Henan province, on July 22-30, has helped make some important breakthroughs.
In terms of market entry, more than two-thirds of the bilateral negotiations have been concluded with the rest advancing smoothly. In the field of trade rules, negotiations have finished in the three key areas of financial services, telecommunications services and professional services, which means all parties have reached a consensus on more than 80 percent of the draft agreement on trade rules. The deal is expected to be finalized by the end of the year.
The RCEP negotiations began in 2012 and involve the 10 members of the Association of Southeast Asian Nations, Australia, China, India, Japan, New Zealand and the Republic of Korea. When completed it will be the largest-scale free trade agreement in Asia.
The 16 countries' active engagement in the RCEP negotiations have ensured the talks have progressed steadily, and have demonstrated the shared will of the countries to promote economic and trade cooperation. If the RCEP agreement can be inked, it will give a strong push to economic globalization and free trade.
It is noteworthy that at the same time China and the ASEAN countries have finished their first review of the draft text of the Code of Conduct in the South China Sea, and the ASEAN countries are optimistic that the negotiations might be finished in three years as it is planned or even ahead of that. This is also a substantial achievement, as some external powers have always tried to obstruct an agreement being reached on a code of behavior for the waters.
It is China's hope that the region can ride these positive tides to build a community of common interests. Beijing unswervingly supports economic globalization, and higher level opening-up, and it is also its consistent stance that disputes should be managed and controlled through dialogues, and should not become excuses to thwart cooperation.
As long as all parties continue to maintain the positive momentum of the talks on both free trade and the document concerning regional stability, they will move closer to their shared aspiration for a prosperous region.