Politicizing Winter Games no-win proposition
chinadaily.com.cn
1623246397000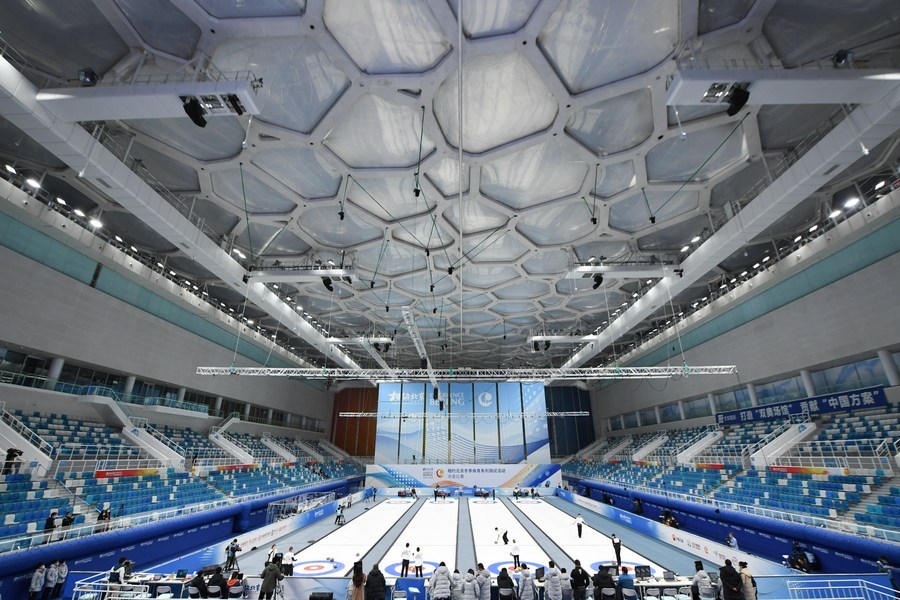 US Secretary of State Antony Blinken told a congressional hearing in Washington on Monday that the United States was "consulting very closely with allies and partners to look at the common concerns that we have, and ideally to establish a common approach" on the Beijing Winter Olympic Games, due to be held in February next year.

Although he did not specify what approach the US favors, his remarks have been widely interpreted as it trying to organize a boycott of the Games, as called for by some US lawmakers on the spurious grounds that China has violated human rights in the Xinjiang Uygur autonomous region and the Hong Kong Special Administrative Region.
Should a boycott materialize, it would trample over the spirit of the Olympic Charter, and harm the interests of athletes from around the world. Those hoping to organize a boycott fail to appreciate that "The Olympic Games are not about politics" and "neither awarding the Games, nor participating in them, is a political judgment regarding the host country," as International Olympic Committee President Thomas Bach has said.
As chair of the West German athletes' commission, Bach himself experienced the politicization of sport at the time of the boycott of the Moscow Olympic Games in 1980. The boycott punished the athletes "for something we had nothing to do with — the invasion of Afghanistan by the Soviet army".
Even the US Olympic and Paralympic Committee is against boycotting the Winter Games. Its chief executive officer Sarah Hirshland said last month that "past Olympic boycotts have failed to achieve political ends — and they should give all of us pause in considering another boycott".
Ever since it won the bidding in 2015 to host the 2022 Winter Games, Beijing has tried its best to create the best conditions for athletes, with its preparation work described as "almost a miracle" by the IOC chief, given that China has had to deal with challenges posed by the COVID-19 pandemic at the same time.
Now all the competition venues are ready to host the events. Talk about boycotting the Games is not only disrespectful to the host country, but also risks turning athletes into political pawns in a game in which there will be no winner.