Sino-US ties more uncertain as Trump plans for reelection
Global Times
1519949454000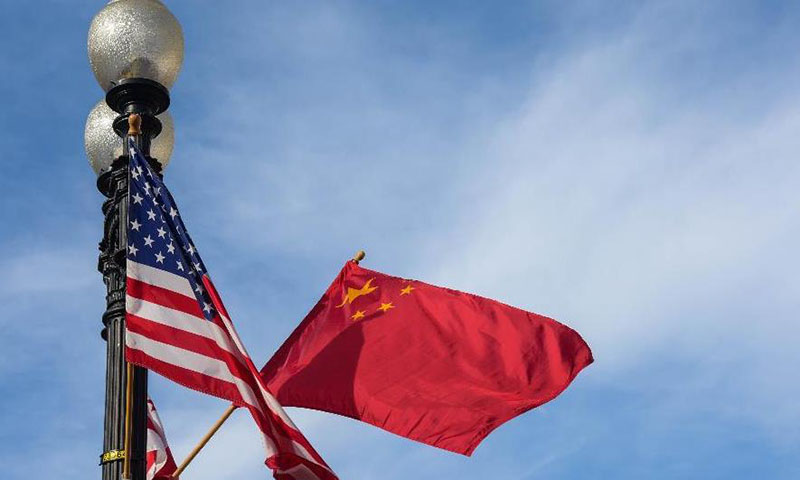 US President Donald Trump announced his 2020 re-election bid by tapping Brad Parscale, a veteran of 2016, as his campaign manager. It surprised observers that a sitting president formally launched a campaign this early in a term: three years before the election. How Sino-US relations will be affected is what Chinese media and scholars most care about.

The China factor never fades from Washington politics. Republicans and Democrats seem to be competing with each other in hyping the China threat theory as their canvassing suggests that playing the China card is effective. Sensationalizing China-related topics in elections is a chronic malady in US politics and a key reason for the twists and turns of Sino-US relations over the years. Trump labeled China a "rival" that challenges US interests, its economy and values in his State of the Union address in January.

In this context, China-related topics are highly likely to see a rise during Trump's 2020 campaign. Politicians with a strong anti-China agenda, for instance Republican Senator Marco Rubio, may be more active in sensationalizing the so-called China threat. Rubio earlier urged Canberra and Washington to develop joint strategies to counter Beijing's "growing political interference" and most recently called for the closure of Confucius Institutes in the US, citing "China's infiltration of American colleges" as an excuse. He may raise his tough-on-China rhetoric in Trump's campaign.

China is fully aware that Washington's aggressive posture toward Beijing suits electoral needs. It is ready to respond and counteract any action by the Trump administration that may harm Sino-US ties. China and the US have their respective political processes.

The already-intense bipartisan friction in the US will inevitably become more prominent during the election campaign and may eventually result in political quagmires that affect Washington's diplomacy. China understands this, but the Sino-US relationship cannot be swayed by US elections.

Beijing and Washington, after negotiations, reached consensus on issues during Trump's term in office. Despite disputes, the Sino-US relationship has remained stable overall. Practical efforts and coordination are needed from the two sides to address these differences.

China has the will and capability to arrange its political agenda and push Sino-US relations in a positive direction based on its own arrangements.

The US presidential election tests not only Sino-US relations, but also the US political system. Who would trust a political system whose politicians keep on creating distractions?