China-Russia ties deepen while US and allies flail
Global Times
1616420202000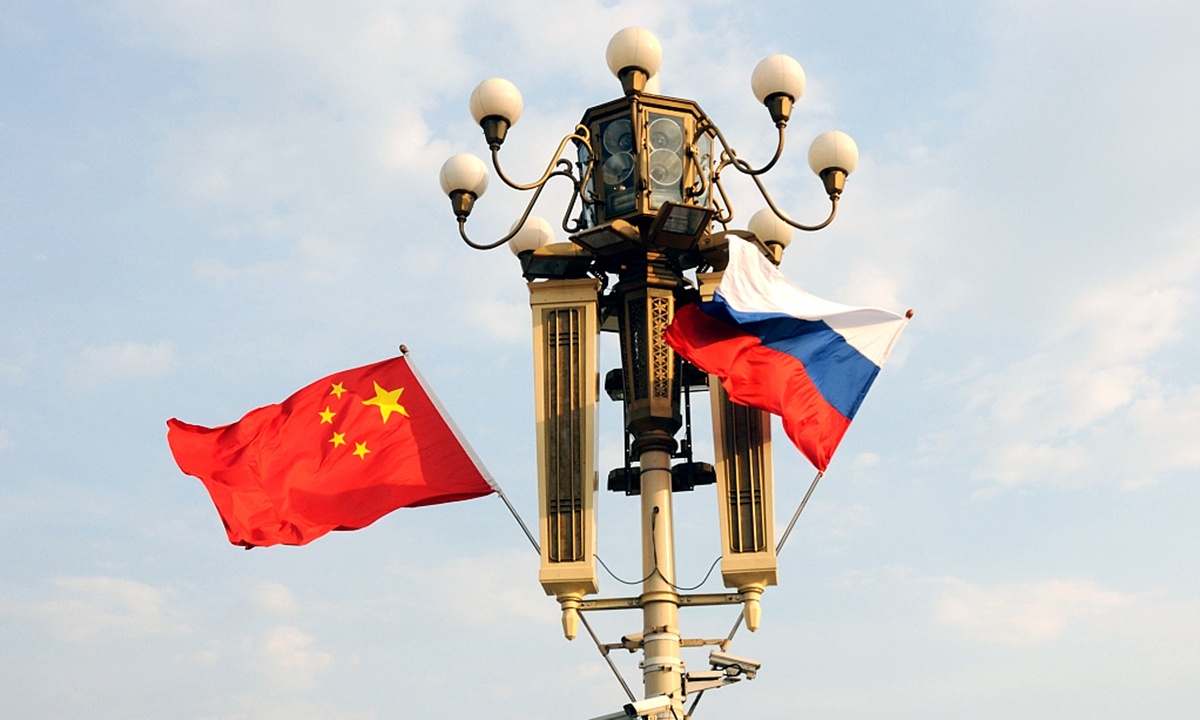 After talks between top Chinese and US diplomats in Alaska, held on Friday US time, China, the US and other major countries are busy with their respective agendas.
US Secretary of State Antony Blinken will travel to Brussels from Monday to Thursday to attend a NATO foreign ministers' meeting. The theme will undoubtedly be China and Russia. During his India visit, US Defense Secretary Lloyd Austin met his Indian counterpart Rajnath Singh on Saturday, and China was one of their main topics in the closed-door meeting. When Russian Foreign Minister Sergey Lavrov embarks his China visit on Monday, the US will top the agenda in the upcoming China-Russia dialogue, although Beijing and Moscow usually do not proactively aim at Washington when discussing their strategic partnership.
The US has been arrogant and overbearing lately, publicly and simultaneously piling pressure on both China and Russia. On March 17, US President Joe Biden said "I do" when asked if he believed the Russian president was a killer in a television interview. The US also repeatedly claimed recently that China poses the 21st century's greatest geopolitical challenge, pinned the "genocide" label on China's governance in the Xinjiang Uygur Autonomous Region, as well as clamored about ganging up with its allies against China. Washington's offensive policies have further exacerbated the global geopolitical shock.
Washington is playing a game that is surely to harm itself and likely does no good to its Asian allies. The US' sense of crisis stems fundamentally from the decline of its comprehensive competitiveness. Its hegemonic framework remains roughly the same, yet its internal supportive power is weakening. The problem will not be resolved by strengthening ties with its allies. The tactic may give the US more courage, but it is essentially exposing US diffidence.
The most influential bilateral relationship in Eurasia is the China-Russia comprehensive strategic partnership of coordination for a new era. China and Russia understand the weight of their ties. When the two sides continue to deepen their relations, they also take care of the feelings of other countries in the region modestly and in a restrained manner, reiterating that the relationship between Beijing and Moscow is a partnership, rather than an alliance.
To be honest, no country in the region can stand alone against either China or Russia, let alone fight against the two powers at the same time. It would be disastrous for any country which tends to confront China and Russia through forging an alliance with the US. When Washington shows hostility to Beijing and Moscow simultaneously, Japan has sent a very negative message to both China and Russia by binding itself tightly with the US.
China and Russia are strengthening their strategic cooperation in a frank, open and normal manner. However, the US is desperately upgrading its alliances with a handful of countries in the Asia-Pacific region. When the US is attempting to build a geopolitical axis there, it has already lost morally while showing its lack of confidence as well.
US senior officials have recently paid visits to Japan, South Korea and India. Whatever South Korea and India talked behind closed doors with the US, they did not mention China in their joint statements. Only the US-Japan joint statement viciously attacked China. Japan is much stronger than South Korea in terms of national strength, and its economic power is also far bigger than that of India. But it has become the most cooperative country to the US' offensive Asia strategy. Japan's acts on one hand have aggravated its cold relations and intermittent conflicts with China and Russia, on the other hand, they have also made Japan lose leverage to demand respect from the US.
The Japan-US relationship cannot be promoted as a model in Asia. In the long run, it will be the general trend that Japan will develop a more independent diplomacy. The present-day world is no longer been about a life-or-death geopolitical game. It is difficult to bind countries together as a monolithic whole simply through a security vision. Every country's interests are diverse. Each country needs to carry out cooperation with others flexibly in multiple directions instead of putting all its eggs in one basket.
The role of strengthening the alliance between the US and its allies, which is now promoted by the new US administration, will be limited. If the US relies on its alliance to solve the problems caused by its outdated hegemonism, it will be a crazy act. On the contrary, China and Russia's move to forge a partnership rather than an alliance is displaying their confidence, and is more in line with the spirit of this era.
Of course, global strategic goodwill is the foundation of a comprehensive strategic partnership between China and Russia in the new era. Yet perhaps the US will never learn to show such goodwill.