Trump's 'two-war strategy' – on Trade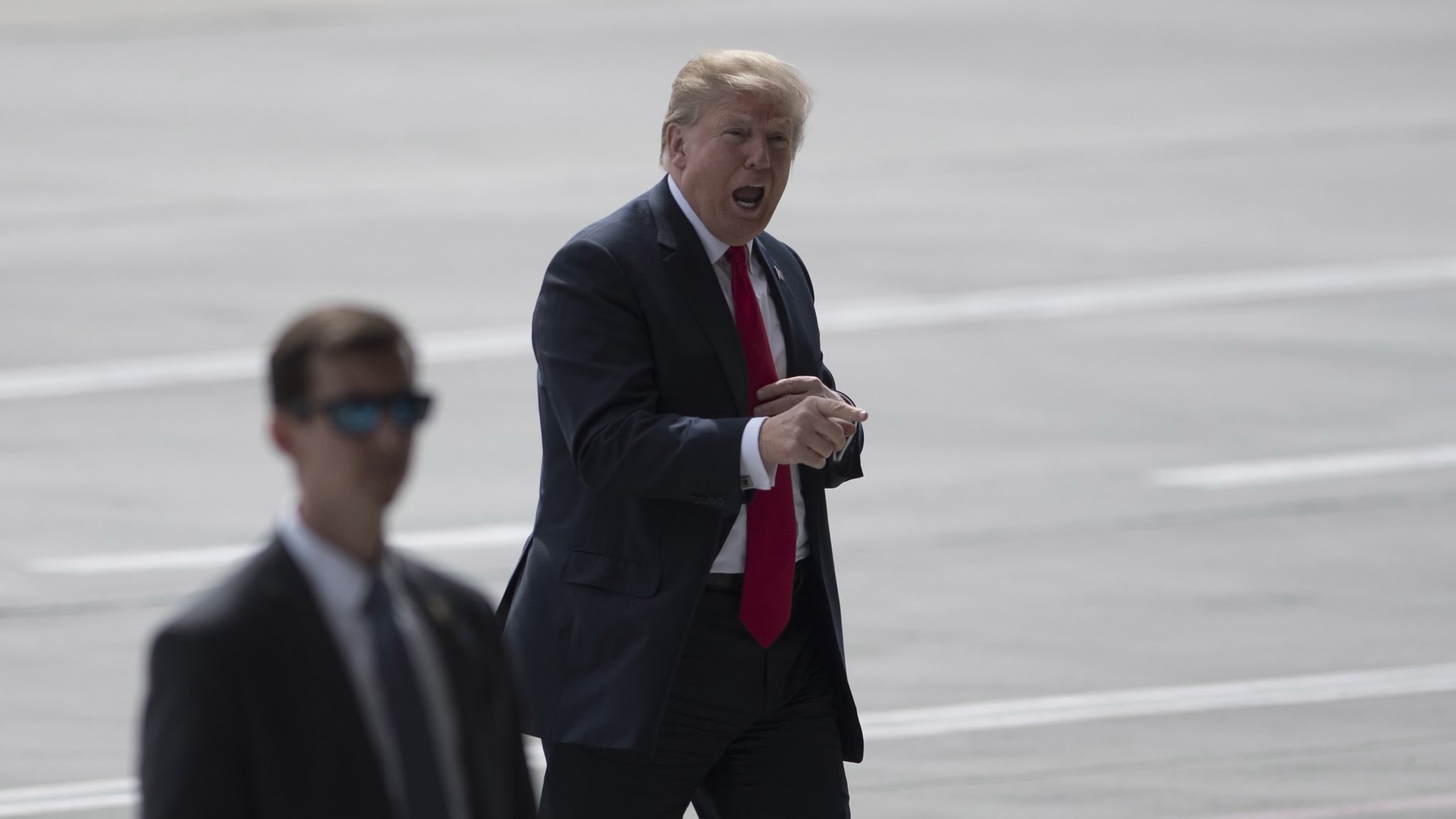 (Photo: CGTN)
It is a well-known fact that the US President Donald Trump is fixed on the military. He flew to Paris for the Bastille Day celebration just because there was a military parade down the Champs-Elysées. He pressed the Pentagon to organize its own military parade this year, and he wants it to be "big and shiny." Now he is borrowing a page from the military playbook and applying it to trade.
For a long time after the Cold War ended, the US military has a so-called "two-war strategy" developed by General Colin Powell, then the chairman of the Joint Chiefs of Staff under President George Bush. It basically says that the US must have enough ground forces - say soldiers, tanks, ships and airplanes - to dominate two major wars at the same time.
We all know that Trump is now about to unleash one war with China on trade. Little is reported here in China that he has already waged another war with a continent far away, a place he once called the land of "shitholes."
The issue concerns American exports of secondhand clothing to several East African countries, including Kenya, Tanzania, Uganda and Rwanda. Washington Post reported two days ago that these countries are in the process of stopping this flow of American condescension for reasons of dignity and fostering of their own domestic garment industry.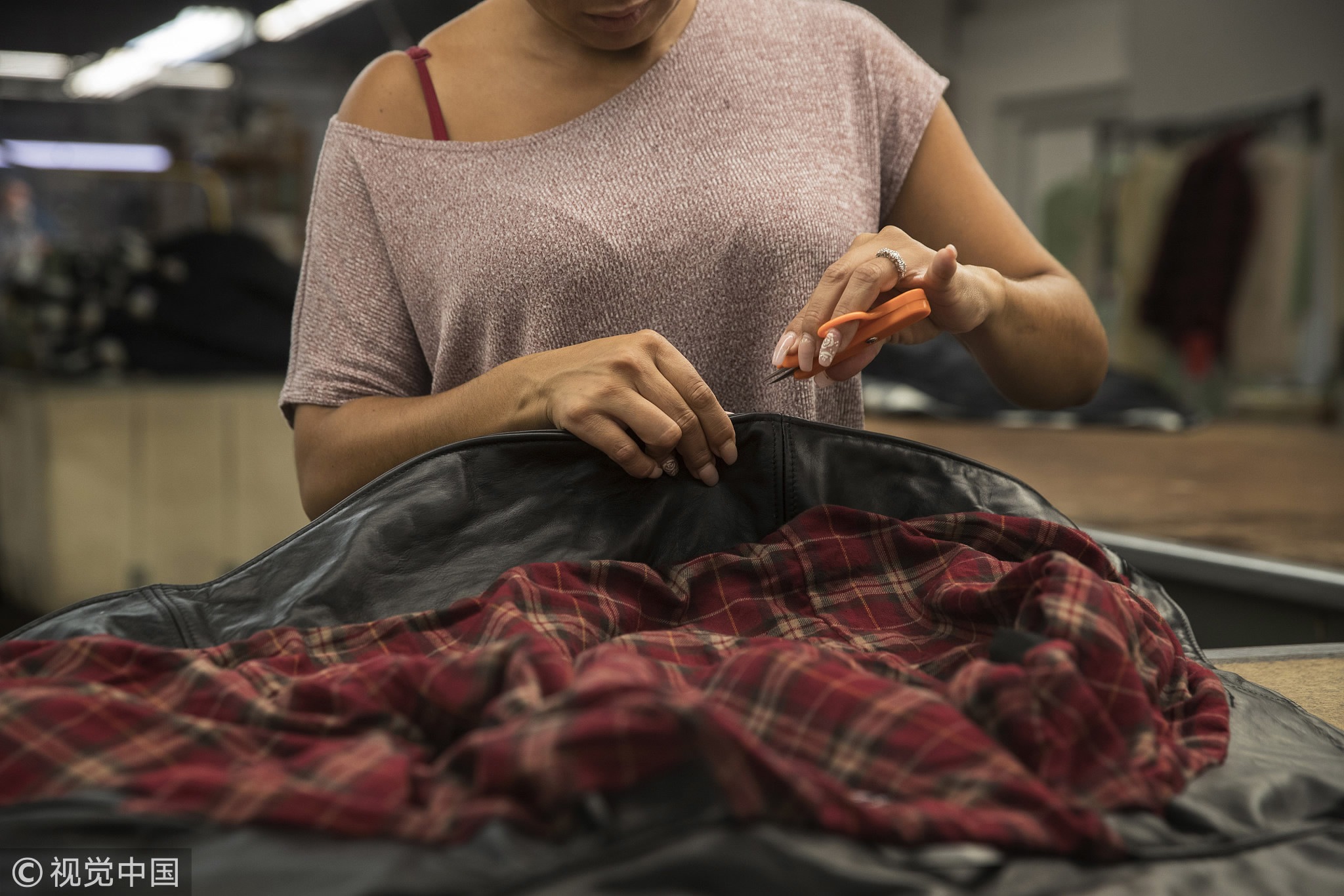 A worker trims a leather jackets at the Schott NYC manufacturing facility in Union, New Jersey, US, on Thursday, Aug. 3, 2017.(Photo: VCG)
The US Secondary Materials and Recycled Textiles Association, which is a trade group representing those trying to make a buck out of American people's goodwill, is not about to stand by.
So it lobbies the White House to retaliate. It claims in a report to the US Trade Representative (USTR) office that these countries' actions would be responsible for the loss of 24,000 jobs. "Including used clothing and footwear shipped to Africa via third countries, total sales of 124 million US dollars were at risk," quoting from the report.
Robert Lighthizer who heads the USTR, would certainly heed to any cries of "America First", even for charity donations of thrown-aways. After a review, the USTR agreed that the import ban "harms the US used clothing industry and is inconsistent" with rules governing the African Growth and Opportunity Act (AGOA).
That leads to Trump's announcement to Congress to suspend one of the four countries, Rwanda, from the AGOA program in 60 days. Kenya, Tanzania and Uganda capitulated by committing to drop the import limits.
The AGOA is a program initiated by Bill Clinton to stimulate economic growth in sub-Saharan Africa, and was signed into law in 2010. AGOA provides trade preferences for quota and duty-free entry into the US for certain goods, notably textile and apparels. With the high tariff in place, Trump's action essentially will shut down Rwanda's most exports to the US.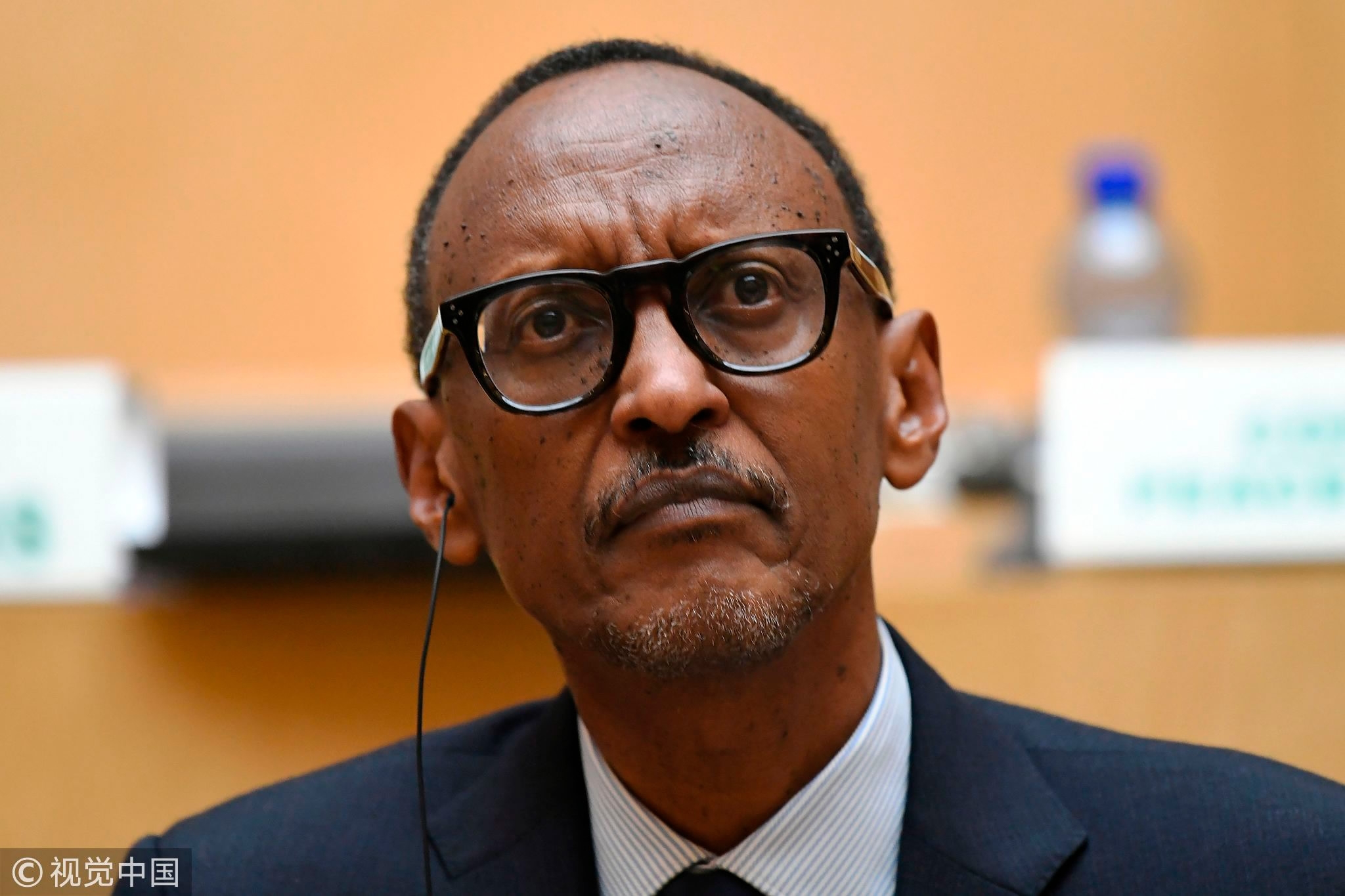 Rwandan President Paul Kagame and Chairperson of the African Union speaks to the media after the closing ceremony of the 30th Ordinary Session of the Assembly of Heads of State and Government of the African Union, in Addis Ababa, Jan. 29, 2018.(Photo: VCG)
Such bullying of a small African country smacks of bullying a small time tenant in the Trump Tower, which Trump must have done a thousand times. But unlike him who just spent a few years in high school in a military academy, the Rwanda leader, Paul Kagame, is a hardened military man who crawled out from trenches in real battles before coming to power in 1994.
He is credited for ending the infamous Rwandan genocide, which massacred over close to a million Tutsi and politically moderate Hutu over the course of Hutu rule in Rwanda.
Kagame is also credited for market reform and leading Rwanda into a fast economic recovery after coming to power. Rwanda notched up GDP growth of above 8% per year between 2001 and 2017. Last year it was a staggering 10%. The IMF forecasts 7.2% growth in 2018, but with Trump ending Rwanda's AGOA status, I guess it will bite into maybe one percentage point of the GDP growth this year.
Nevertheless, President Kagame understands that assault on dignity and sovereignty are really things pertaining to "shitholes", and he is not about to back off from Trump's bullying, both verbally and in real actions.