Improving Beijing-Seoul relationship needs continuous efforts
Global Times
1512946193000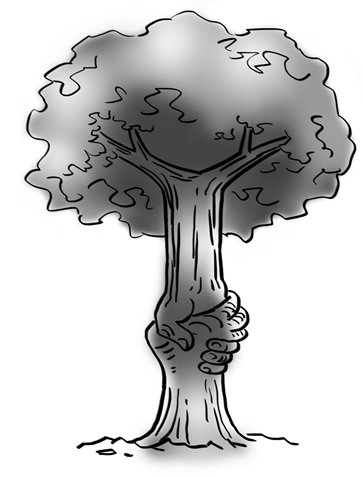 Illustration: Liu Rui/GT
South Korean President Moon Jae-in will pay a state visit to China from Wednesday to Saturday, which is believed will be a significant turning point in China-South Korea relations. China and South Korea established diplomatic relations in 1992, but ties cooled recently to a large extent due to the dispute over the Terminal High Altitude Area Defense (THAAD) anti-missile system. Ensuring the sound and steady development of Sino-South Korean relations is vital to maintaining peace in theKorean Peninsula.

Addressing the North Korean nuclear issue will be the most important goal of Moon's state visit to China. North Korea launched a new Hwasong-15 intercontinental ballistic missile (ICBM) on November 29, which, US and South Korean experts believe, indicates that North Korea has taken a big step closer to combined utilization of nuclear warheads and missiles. It is estimated that the Hwasong-15 can deliver a 1,000-kilogram payload to any point on continental US, and its actual deployment may be accomplished as early as next year.

In response to the test of the Hwasong-15, South Korea and the US on December 4 launched a joint air exercise - dubbed Vigilant Ace - with 230 aircraft, including 24 stealth fighter jets. It seems that Washington is demonstrating its strong inclination to carry out a military strike on North Korea. US national security adviser H.R. McMaster said on December 3 that US President Donald Trump would unilaterally take action to tackle the increasing nuclear threats from North Korea if necessary.

The Moon administration holds the same attitude as China that we must stay committed to the goal of denuclearization on the peninsula as well as to the path of dialogue and negotiation. Moon declared on Wednesday that South Korea had made it clear to the US that no military strike against the Korean Peninsula is permitted without its consent.

South Korea is seeking to work together with China so as to avoid a further escalation of the tensions which might lead to a hot war. It is still possible to draw North Korea back to the path of dialogue and negotiation. What is notable is that after the ICMB test, North Korean leader Kim Jong-un claimed in a statement that they "have finally realized the great historic meaning of completing the state nuclear force, the cause of building rocket power." North Korea attempted to pass on the message to the Trump administration through Russian Foreign Minister Sergey Lavrov that they were looking forward to having direct dialogue with the US.

Having reached a consensus provisionally on the THAAD dispute, China and South Korea will strengthen policy coordination. South Korean and Chinese delegations held talks on the nuclear issue at the end of October. South Korea hopes that the 2018 PyeongChang Winter Olympics in February can bring a new opportunity for peace on the peninsula.

To strengthen the improved China-South Korea relations, Moon's administration is becoming more cautious over its military alliance with the US and Japan. Moon has made clear that a US-South Korea alliance is established and recognized, but there is no need to develop the trilateral cooperation between the US, South Korea and Japan into a military alliance.

During his visit to China, Moon will visit Chongqing, which was once the base of the "Provisional Government of the Republic of Korea" against imperial Japanese forces during World War II, which indicates that South Korea will make no concessions to Japan on historical issues.

Another move toward the warming diplomatic relations between China and South Korea is to further improve bilateral economic cooperation. The number of Chinese tourists traveling to South Korea is recovering, which will effectively promote its tourist industry. In October, China and South Korea renewed the currency-swap agreement up to as much as $56 billion. The free trade agreement between the two countries may also be extended. Besides, South Korea seems more eager to join in the Belt and Road initiative.

Noh Young-min, the new South Korean ambassador to China, said that the feud between the two countries prompted by theTHAAD deployment

"cannot go on this way," yet risks and challenges still exist. Stable China-South Korea relations need continuous efforts from both sides.