Teen shows how determination helps overcome any disability
People's Daily
1591317652000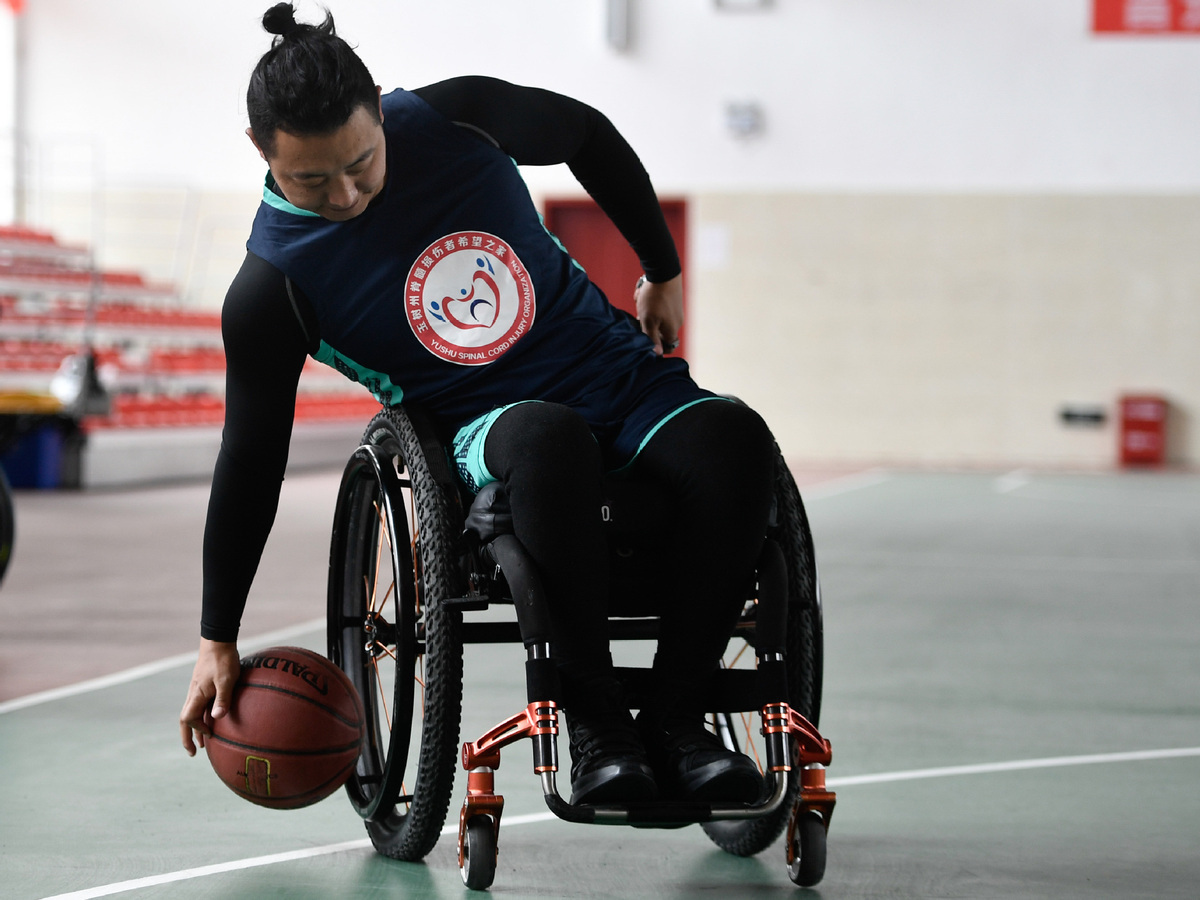 Punco Wangyal says wheelchair basketball has helped him rediscover his zest for life after a serious accident in 2011. (Photo: China Daily)
The video of a 14-year-old one-armed boy in Yunfu, Guangdong province, playing basketball went viral on social networking sites recently, drawing widespread praise for his strong will and excellent skills.
Zhang Jiacheng lost his right arm in an accident when he was five years old. But the handicap did not stop him from pursuing his dream.
He first began playing basketball in 2018 after enrolling for a free basketball training course at school. Two years later, he is better at it than many of his able-bodied peers. Many users left comments under the viral video, saying that watching him play one could hardly say that the boy is physically challenged.
National basketball player Yi Jianlian was among those who acknowledged the boy's determination. He reposted the video, commenting that the heart is always the strongest part of one's body, alluding to the boy's perseverance.
Former national basketball player Zhu Fangyu, who is now general manager of the Guangdong South China Tiger Basketball Club, praised the boy's skills and invited him to their team's basketball game.
Zhang said nothing excites him as much as playing basketball and being differently abled does not stop him from pursuing his dreams. His spirit should inspire not just minors but even adults to overcome difficulties in life and pursue their dreams.
It is heartening to see the school's free basketball training program give a differently abled boy the opportunity to expand his horizons.
It is hoped that society will stand behind and help Zhang realize his dream of becoming a professional basketball player. In the future, society should provide more such support and opportunities to other people who are differently abled to make their dreams come true.