China's rejuvenation built on perseverance, pragmatism, win-win results
Global Times
1665960834000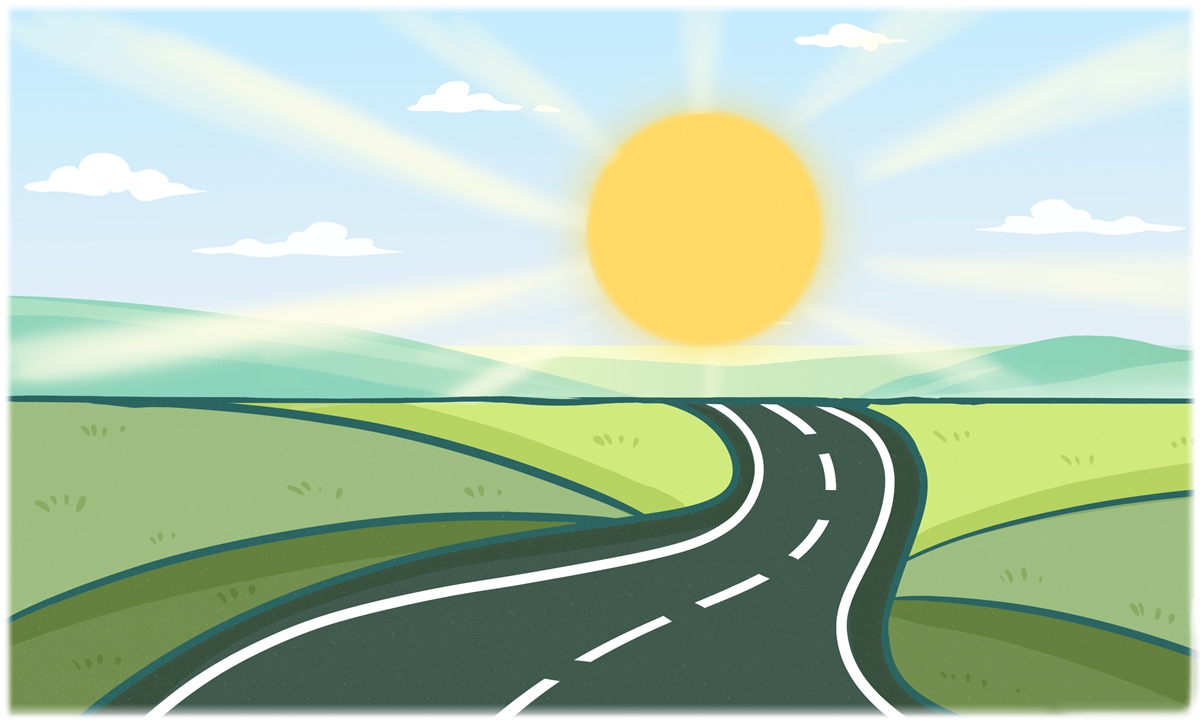 As the world's eyes are focused on Beijing, where the 20th National Congress of the Communist Party of China (CPC) is being held, strategic observers and thinkers worldwide will parse the meeting for clues on what could be upcoming Chinese policies that will guide and drive the growth of the country's economic, technological, military and cultural development, as well as improving the environment and other sectors, which together shore up its comprehensive national strength.

The CPC has set a lofty goal for itself - to lead 1.4 billion people to constantly scale new heights on the road of socialist modernization, and try to make the great rejuvenation of the Chinese nation a reality.
But, the path to the nation's rejuvenation won't be smooth sailing. In previous years, the world has encountered financial tsunamis like the 2008-09 global financial crisis, the public health crisis precipitated by the COVID-19 pandemic, and persisting geopolitical tussles and confrontations chiefly caused by expansionist military blocs, and in particular the US-dominated NATO. Global uncertainties, crises and volatilities will continue to pose roadblocks for China's growth.
Some observers said that the strategic opportunity phase benefiting China's development is being cut short. Not necessarily. It is crystal clear that the US government under President Joe Biden and his predecessor Donald Trump has tried to squeeze the Chinese economy with very blunt measures, including an unprecedented tariff war and reckless attempts at technological decoupling in order to contain and upend China's rise, even though they know quite well the measures also led to the American economy's own peril, most visibly manifested by the current inflation crisis.
However, there are more than 150 other countries in the world with which China is closely cooperating and partnering, and those countries, unlike the US, see China's growth as their opportunities, not threats. These countries are supportive of win-win cooperation with China, a steadily rising economic powerhouse.
Equally important for China is a renewed focus on domestic innovation and technology self-sufficiency to counter the US' decoupling bid. In recent years, China has ramped up innovation to churn out more world leading technology, including a high-speed railway system, state-of-the-art space launch vehicles and navigation systems, and ubiquitous fast 5G networking gear. Also, the country is leading in the research and development of robotics, artificial intelligence, quantum computing and a myriad of other spheres.
The CPC has vowed to make the best use of the country's unique socialist system's advantages. In order to maintain what China has achieved in the past 10 years - or even more, the past 40 years - superior performance of policies won't change: the Party will accelerate reform and opening-up, carry on inclusive development in all China's provinces and regions, and continue to nurture win-win growth with all its partners in the Asia-Pacific, Middle East, Europe, Africa, Latin America and elsewhere.
Diligence, perseverance, pragmatism, inclusiveness and benevolence are enmeshed in Chinese culture and philosophy. Chinese people, led by the CPC, won't be awed by political, economic and technological coercion or threats of decoupling by the US.
Probably to the disappointment of China-bashers in the West, the Chinese economy is fairly likely to regain momentum and achieve comparatively high growth rates in 2023 and 2024. Also, incentivized by a new package of pro-growth measures, the once contracting real estate market has shown clear signs of bouncing back.
Guided by the CPC, the country ought to explore more routes for development. Zhejiang and Guangdong provinces are two stars of China's economic miracle, in which private businesses have played an indispensable role in spearheading technology innovations and generating high-paying jobs.
In addition to bolstering the three economic pioneer regions of the Yangtze River Delta, Guangdong-Hong Kong-Macao Greater Bay Area and the Beijing-Tianjin-Hebei region, new pockets of growth could be developed in Southwest China's Yunnan Province and South China's Guangxi Zhuang Autonomous Region, as well as Northwest China's Xinjiang Uyghur Autonomous Region.
China doesn't believe in a "clash of civilizations," while advocating that all countries of different systems, big or small, developed or underdeveloped, are equal.
Yes, as the great Belt and Road Initiative implies, China believes that all underdeveloped countries deserve a helping hand to learn from China's experience of harnessing economic growth, by building solid infrastructure first, which will act as the launch pad for achieving prosperity.