Economy still on stable recovery track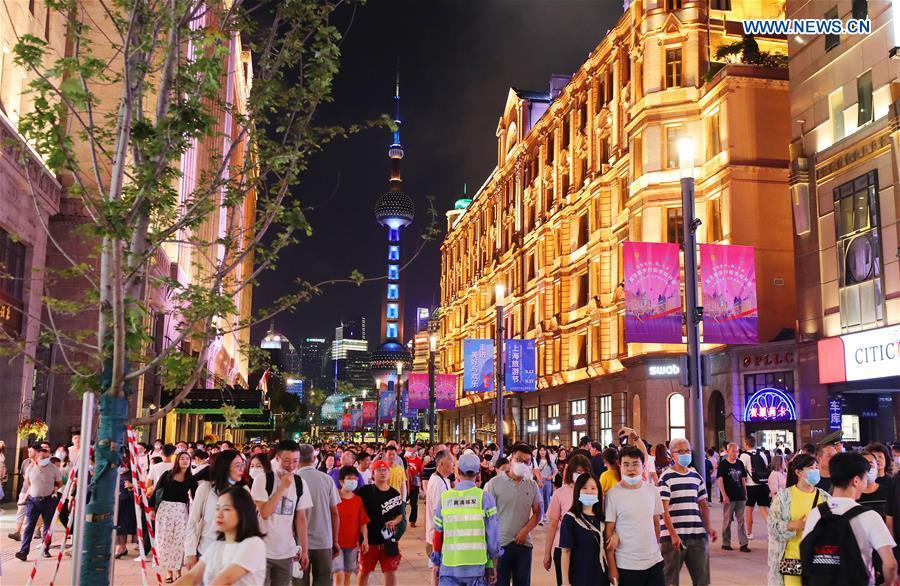 People visit the renovated East Nanjing Road Walkway in East China's Shanghai, Sept 12, 2020. (Photo: Xinhua)
The Chinese economy continued to expand steadily in August according to data from the National Bureau of Statistics released on Tuesday.
The data show that despite having met with some serious difficulties arising from the effects of the pandemic and the trade protectionism initiated by some major economies, the world's second-largest economy and the largest contributor to global growth is on the right track of stable growth.
China continued to show its economic resilience in August on the back of already improving growth-related indicators in the preceding four months, with retail sales growth turning positive in August for the first time this year and the unemployment rate edging down.
If the national economy can continue to recover in the coming months, there are hopes that it will be able to make up the ground that was lost.
But while the data are encouraging, it is too early to know for sure. Health experts have warned that there is still the possibility of a recurrence of the deadly virus as winter draws near. While economists are also warning that there remain uncertainties in global trade and geopolitics that could have a bearing on China's foreign trade and domestic demand.
Policymakers are fully aware that there are potential challenges ahead. On Tuesday, National Bureau of Statistics spokesman Fu Linghui cautioned that with "mounting uncertainties" internationally and "pronounced domestic structural problems, there remains huge pressure to keep employment and businesses stable, and to safeguard people's livelihoods", and the foundation for a stable economic recovery needs to be strengthened.
But at least for now, the Chinese economy has demonstrated its robust capability to cope with unexpected shocks, whether it is the novel coronavirus or the trade frictions arising from the protectionist policies of some of its major trade partners.
Now, while continuing its reform and opening-up drive and implementing measures to promote economic stabilization to ensure the smooth recovery of the economy, the country needs to remain vigilant, in order to prevent any large-scale recurrence of the virus, and advance the "dual circulation" framework for the economy.
With the international trade environment having been severely disrupted by the pandemic and the aggressive trade policies of the US administration, Chinese policymakers are set on weaning of the Chinese economy off its reliance on exports and driving the economy through domestic demand, production and technological progress instead.
By strengthening the foundation for a stable recovery over the rest of this year, China will be better able to fortify its economic resilience by reducing its external vulnerabilities and strengthening its self-reliance. That would make it a beacon of certainty for other countries amid all the turmoil.