Continued opening-up at 'Shanghai speed'
China.org.cn
1578647468000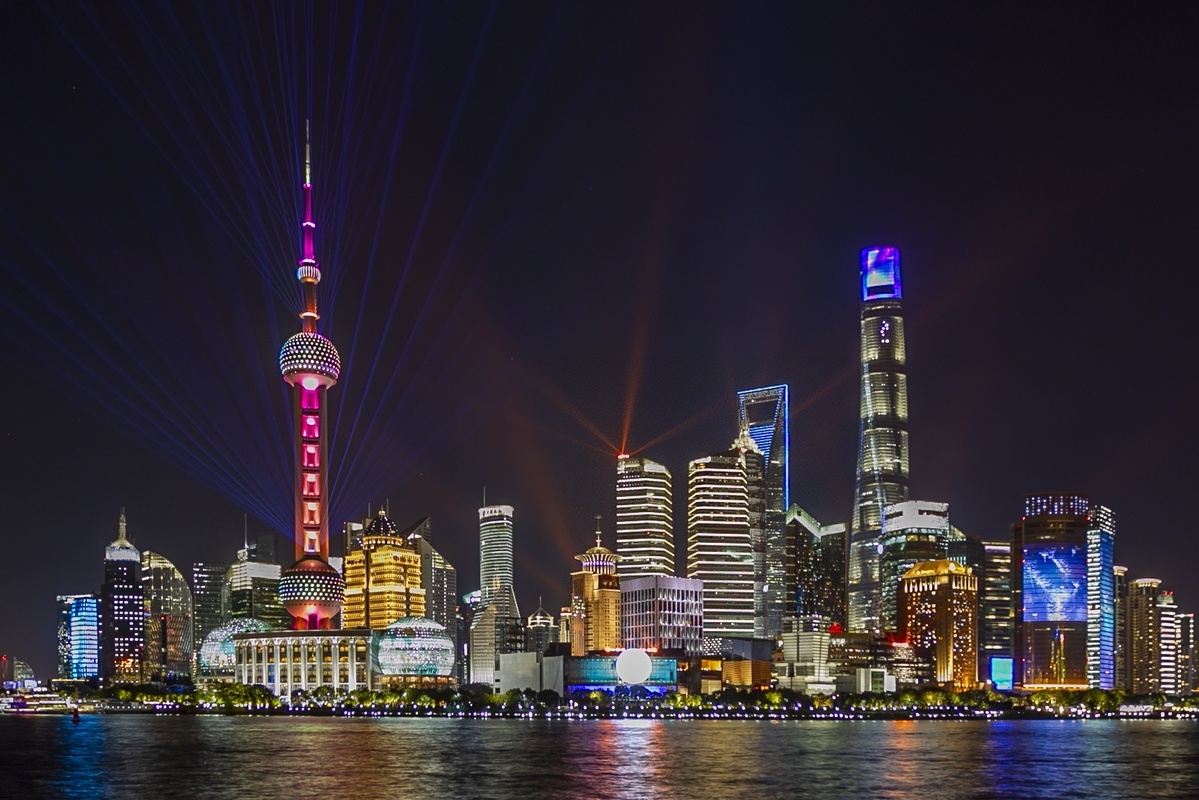 A night view of the Bund in Shanghai, Nov. 5, 2019. (Photo: Xinhua)
Last week, Shanghai released a new scheme to improve its business environment, showing its efforts to comprehensively deepen the construction of a first-class international business environment in 2020.
This new plan, the third of its kind, aims to create and promote a one-stop online platform for government services, improve Shanghai's performance in the World Bank's "Doing Business" assessment, and provide a package of policies and measures to strengthen, protect and stimulate the vitality of market entities.
As the world's fifth largest financial hub, Shanghai boasts the best business environment in China. Tesla's investment in Shanghai is testament to that. The Tesla Shanghai Gigafactory, the largest foreign-invested manufacturing project in Shanghai, delivered its first China-made cars in December 2019. This achievement showed the "super speed" at which the project got off the ground - the laying of the corner stone, production preparation and finally commercialization were all completed within one year. Moreover, the U.S. retail giant Costco opened its first outlet on the Chinese mainland in Shanghai just 10 months after signing the contract.
Actually, Shanghai is not the only Chinese city to step up efforts to reform and further optimize its business environment. The now famous "Shanghai speed" is actually becoming more widespread across China. Beijing has adopted a series of policies over the past two years to create a more transparent and fair business environment for both domestic and foreign companies, such as increasing the efficiency of business registration and facilitating cross-border trade. Similar policies have also been adopted by other Chinese provinces and major cities.
China is getting increasingly more serious about improving its business environment and has taken a series of crucial measures on the national level, including cutting taxes and fees, cutting its negative list for market access, and launching the new Foreign Investment Law. All these steps have proven remarkably effective in helping China open up its economy even more, spurring market vitality and fostering high-quality development.
According to the World Bank's flagship report "Doing Business 2020", China moved up to the 31st spot in 2019, up by 15 places from 2018's ranking of 46th. The results are a clear recognition of China's efforts to optimize its business environment and China will never cease its efforts to continue to improve it in the future. China will continue to build a world-class business environment, which is an important part of public service, and also an important foundation for the country to promote a new round of reforms and opening up and achieve its goal of high-quality development.