West misses big picture viewing China via Orwellian lens
Global Times
1543261582000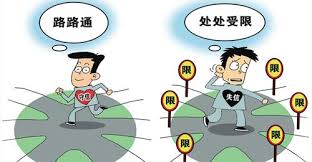 (Photo: File)
A recent example of the Western prejudice toward the Chinese model and Chinese rules is criticism of China's efforts to set up a social credit system. The plan, in their eyes, is an Orwellian surveillance machine by which Big Brother monitors and controls every single citizen in China.
According to a recent Xinhua report, the Beijing municipal government will complete a project to register "credit scores" for all permanent residents based on their social behavior and reputation by 2020. People with low scores can be banned or blacklisted from accessing services including flights and train travel. Those with high scores can have privileges. In a roadmap released in 2014, the Chinese government prepared a social credit system that would rate all its citizens' trustworthiness by 2020.
Many Western media outlets compared the plan to George Orwell's novel Nineteen Eighty-Four, depicting it as an Orwellian tool of surveillance to heighten the Chinese Communist Party's control over society, rewarding those who obey the law and support the government, and punishing those who don't.
Trust in Chinese society is poor. Lack of trustworthiness in recent years has undermined the healthy development of Chinese society and the economy. Establishing a social credit system is imperative to punish defaulters, prevent crimes and improve governance and market order. It will also effectively motivate trustworthy people. One of the most prominent kinds of social credit score in China now is that issued by Zhima Credit, developed by Ant Financial Services Group, an affiliate of the Chinese Alibaba Group. High scorers are entitled to perks such as reserving a hotel room without a deposit and simplified visa application procedures.
A mature economy often has a smooth functioning social credit system and in most countries, the existence of such a system isn't controversial. China is trying to set up regulations and rules to suit its development, and is using technology to improve governance efficiency.
A New York Times article on Sunday accused the Chinese government of using opportunity, nationalism and fear to control its residents, claiming China is writing its own playbook. The West has begun to recognize China's rise is based on its own model, but their understanding of China is constrained by the 1949 dystopian novel.
China has achieved remarkable development over the past few decades and its success has presented the world with another choice - a development model different from that of the West but based on its own situation. Chinese rules have provided new governing philosophies for other developing nations.
Orwell's Nineteen Eighty-Four is a classic to Westerners, but it is just a work of fiction to Chinese and they are fed up with Orwellian style preaching from Western elites. This kind of conversation will lead nowhere.