China's contributions to UN hailed at seminar
Global Times
1631179641000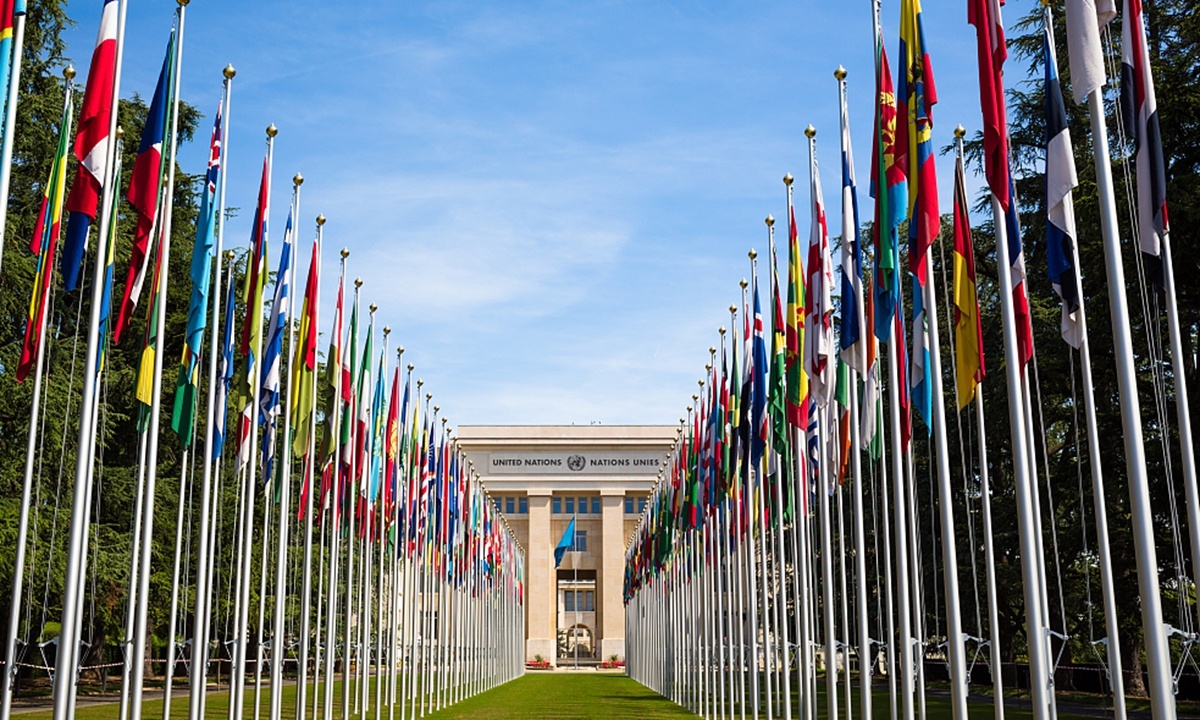 State Councilor and Foreign Minister Wang Yi on Wednesday emphasized China's commitments to resolutely safeguarding United Nations' core role in international affairs. Wang called for countries and regions around the world to uphold multilateralism to safeguard world peace and stability.
Wang made the remarks at a seminar held in Beijing via video link to commemorate the 50th anniversary of the restoration of China's legitimate rights at the UN. He said the restoration of the lawful seat of the People's Republic of China in the UN in 1971 opened a new chapter in China's cooperation with the UN.
"Over the past 50 years, China, with concrete actions, has lived up to the purposes and principles of the UN Charter, and has served as an important builder of world peace, the biggest contributor to global development and a firm defender of international order," Wang noted.
Noting that the world is now at a new historical crossroads, Wang called for countries and regions to uphold multilateralism to maintain world peace and stability. He voiced China's opposition to the imposition of rules made by a handful of countries in the name of multilateralism. He also emphasized that China will resolutely safeguard the UN's core role in international affairs, stay firmly on the right side of history, strive to build a community with a shared future for mankind, join hands with all progressive forces in the world, and work tirelessly to advance the noble cause of peace and development for humanity.
The seminar was attended by approximately 150 participants, including representatives of UN agencies in Beijing, foreign envoys in China and scholars both from China and overseas. They hailed the significant role China has played in the UN and China's contributions to global governance and safeguarding multilateralism.
Kevin Rudd, former Australian prime minister and president of the Asia Society Policy Institute, said that China has played a bigger role in the UN and other multilateral organizations over the past 50 years in dealing with world changes and challenges. Rudd in particular highlighted the role China can play in tackling climate change.
Dealing with climate change is the best opportunity for China in the new era to show greater international leadership in the UN and other multilateral institutions, said Rudd.
Kishore Mahbubani, a former Singaporean diplomat and current distinguished fellow at the Asia Research Institute of the National University of Singapore, endorsed China's consistent support to the UN. As Western states try to weaken the UN, Mahbubani stressed that, "fortunately, China has consistently supported the UN."
Mahbubani also hopes China will take additional steps to further strengthen the UN. He said China can work with fellow developing countries to reaffirm the central importance of the UN General Assembly. It can also persuade Western states that it is in their self-interest to provide more assessed contributions to UN organizations, like the WHO, and China can continue to play a responsible role in addressing climate change, Mahbubani added.