Beijing's climate pledge could pave way to net-zero global economy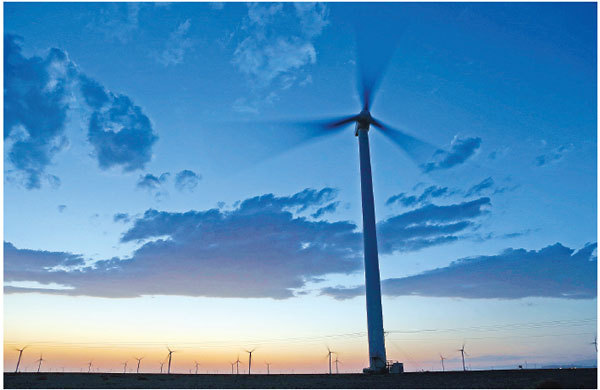 The announcement at the UN General Assembly by Chinese President Xi Jinping that China would become carbon neutral by 2060 and ensure its greenhouse gas (GHG) emissions peak by 2030 marks a historic precedent.
As one of the world's largest emitting economies, China will need to drastically cut GHG emissions every year. Announcing its new climate target, China has raised the bar for national climate commitments globally, joining the ranks of a dozen other countries that have made similar commitments, such as Austria, Finland, France, Germany and Japan, but also Fiji, New Zealand, Ireland, Singapore and South Africa.
With the commitment, China is now striving to reach a net-zero economy to achieve the goals of the Paris Agreement within a set date, while paving the way for long-term plans for decarbonization in China. If China were to achieve its goal of achieving carbon neutrality before 2060, it would lower global warming projections by around 0.2 C to 0.3 C, the biggest single reduction ever estimated by the Climate Action Tracker.
The ambitious climate action plan demonstrates China's willingness to step up and act with responsibility, which will deliver added impetus ahead of next year's United Nations climate change conference in Glasgow, Scotland, but also provide solid economic opportunities in line with a sustainable economic recovery in the post-COVID-19 era. In our efforts to build forward better from the pre-COVID-19 world, bold climate policy commitments and measures will be critical to accelerate the transformations needed in our systems.
Recently, the European Commission declared its intention to strengthen the European Union's commitments under the Paris Agreement, pledging to cut emissions by at least 55 percent by 2030. With China and the EU now publicly committed to bringing forward new plans, two of the world's three biggest emitters are pledging strong action by the climate conference next year.
China's statement, released about a week after the EU-China summit, reflects the tacit understanding and determination of the leaders of China and the EU to strengthen regional cooperation and work together to tackle climate change. I hope this will encourage other countries to improve their climate commitments, especially as countries' nationally determined contributions are due this year.
As the world and major economies focus on "green recovery" to build forward better, businesses are playing their part to decarbonize their operations and scale impacts across value chains and build policy confidence for a greener recovery with spending and measures to build resilience. No government alone can become a net-zero economy. Businesses have a crucial role to play in slashing emissions and putting our economy on a path to build long-term resilience for the people and the planet.
At the same time, investing in nature must be as critical as it is to invest in climate action: it's essential to deliver a transition which protects livelihoods, health and creates critical low-carbon, nature-positive jobs.
A good example is the World Business Council for Sustainable Development's climate action project SOS 1.5 to pair principles for strong, transformative policy with credible, low-carbon business solutions. The WBCSD and its members are also committed to unblocking the barriers for accelerating the path to a resilient, net-zero economy, by mobilizing private-public cooperation to scale up natural solutions to tackle the climate crisis.
We do this through the joint leadership of the Natural Climate Solutions Alliance with the World Economic Forum. Investing in nature offers 30 percent of the GHG emissions reductions we need to achieve the Paris Agreement, but we still lack the finance and policies to make this reality.
So what's next?
China's carbon neutral scenario of 2060 requires a path to near-zero emissions by 2050, and a more detailed implementation path needs to be developed to understand how China will achieve its target. The specifics will be presented in the upcoming 14th Five-Year Plan (2021-25), which will provide a blueprint for the economy from next year until 2025. It will also be very interesting to see how this commitment will impact the China-proposed Belt and Road Initiative going forward.
At the WBCSD, we welcome China's commitment and hope this will pave the way for a much-needed collective (public-private) climate ambition that spans continents and sectors to achieve net-zero emissions and realize our vision of a world where more than 9 billion people live well, with the boundaries of the planet, by 2050.