Lifting GSP shows global recognition of China's economic success
Global Times
1638368307000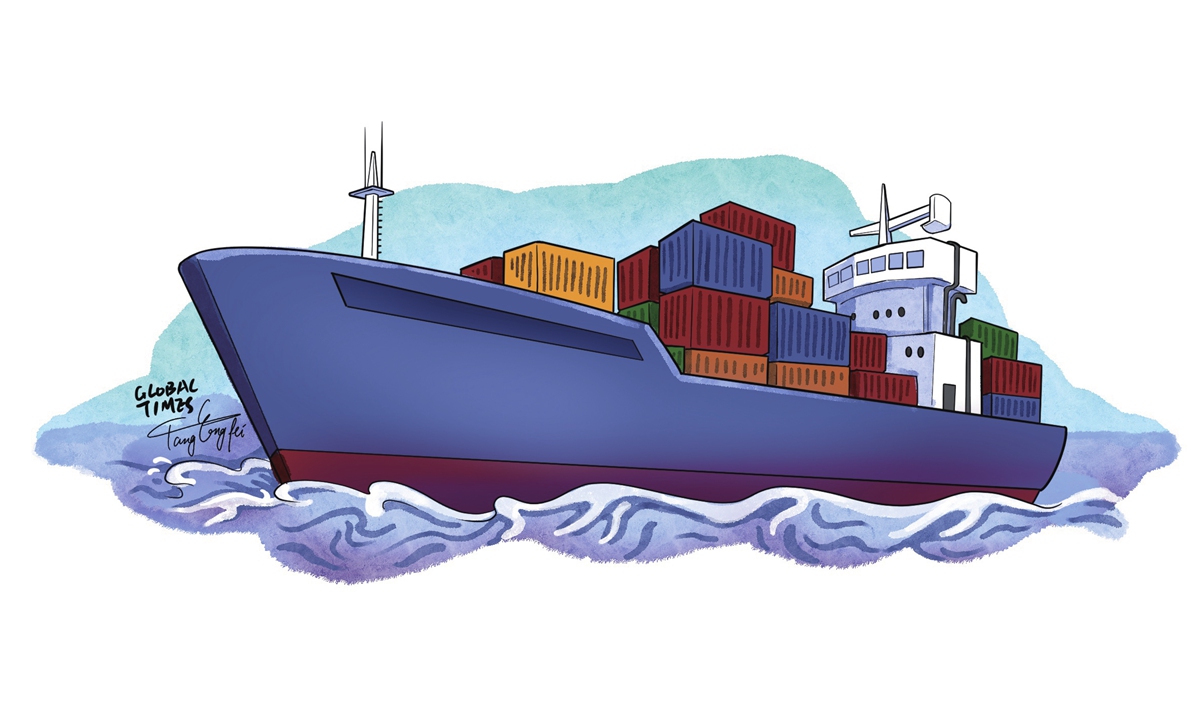 Starting from Wednesday, Chinese exports to 27 EU members, the UK, Canada, Turkey, Ukraine, and Liechtenstein will no longer enjoy the preferential tariff treatment under the Generalized System of Preferences (GSP), and Chinese Customs will stop issuing GSP certificates of origin for shipments to the 32 countries.
While a few countries still retain the preferential tariff treatment for China, overall, the era of GSP treatment for China in global trade has come to an end. The change may deprive some Chinese exporters of certain tariff preferences, but that won't overshadow the international recognition of China's robust economic development and trade competitiveness.
Under the GSP, developed countries can grant tariff preferences to certain exports from developing countries, in an aim to help developing countries expand their exports to accelerate their economic growth. Since 1978, 40 countries, including some EU members, the UK, Russia, Canada and Japan, have provided trade privileges to China under the GSP, which has facilitated China's foreign trade and industrial development significantly.
Yet, the GSP is not permanent trade arrangement. Developed countries can remove the preferential treatment when economic development in some developing countries reaches a level deemed as no longer warranting this assistance.
With the rapid development of the Chinese economy and the continuous improvement of living standards, China's per capita GDP is estimated to reach $12,000 in 2021, a level close to the World Bank's defined threshold for a high-income country, meaning that it no longer belongs in the category of low-income and lower-middle-income nations. The removal of China from developed countries' GSP lists is totally justified, and there is no need to overstate the impact of such changes on China.
Nevertheless, it is still worth noting that the GSP treatment should not be confused with the most-favored-nation status under the WTO framework. In recent years, some US politicians instigated calls for stripping China of its permanent most-favored-nation status, claiming that it is not a "developing country. "
Although China has made tremendous progress over the past decades, it remains a developing country. Its GDP per capital is only a sixth of the US' and a quarter of the EU's. Therefore, vigilance is needed to guard against forces with ulterior motives hyping up the change of China's developing country status by misinterpreting its economic achievements.
Without the GSP, it is undeniable that some low-end, labor-intensive manufacturers may face some losses, but the overall impact would be limited. For starters, the competitiveness of Made-in-China products has become increasingly strong across the global market, which is unlikely to be undercut by simple tariff policies. If anything, the outcome of the US-China trade war has been evident of the fact that tariffs won't hinder Chinese exporters from striving for greater market opportunities. Despite the US additional tariffs imposed on more than $300 billion worth of Chinese goods, China's exports to the US continued to rise at fast pace over the past months.
Moreover, as China enters a new phase in its trade development, it has inked various trade agreements with major trading partners in neighboring regions so as to cut tariffs and lower non-tariff barriers for better cooperation. For instance, with the Regional Comprehensive Economic Partnership (RCEP) entering into force next year, the country is expected to usher in a new era of further deepening its opening-up and boosting regional trade cooperation.
From the perspective of restructuring supply chains, the removal of GSP treatment is an inevitable process in China's industrial development that is no longer driven by low-margin manufacturing. While low-end, labor-intensive industries will be hit hard by the change, these sectors like apparel have already moved their production lines to neighboring countries to access lower costs.
Facts have shown that such industrial transfer won't create too much pressure on the Chinese economy, which, instead, has become an extension of the China-centered production chain. It is by integrating into the value chain of Chinese manufacturing that the economies of the neighboring developing countries have been boosted, which is conducive to regional development.
The author is a reporter with the Global Times.