Commentary: Academy Awards should find its roots, not another hashtag
People's Daily app
1521242165000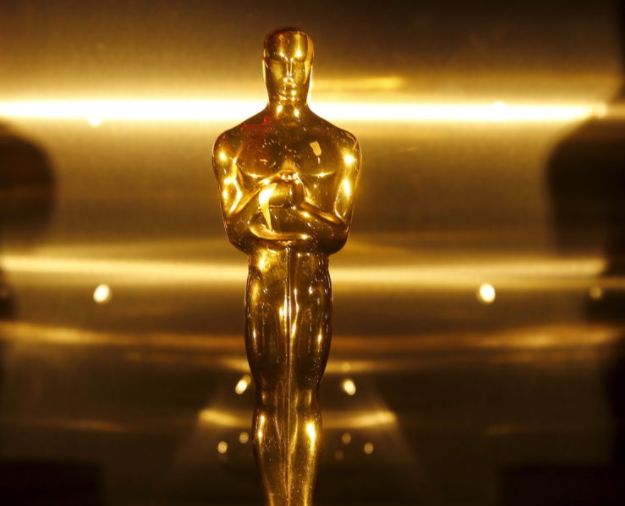 (Photo: Reuters)
The ratings for the 90th Academy Awards were the lowest ever since the ceremony was first televised in 1953, and understandably so. Rather than a night of celebrating film, the show served as a backdrop for hashtags and raising digital awareness.
Monday morning Oscar conversations are centered around celebrity tweets, hashtags, and commercials.
In 2014, the 86th Academy Awards presentation was a turning point. For the first time ever in the show's history, it was an outsider that both saved and stole the show - Twitter. The most talked about event was when a handful of famous people took a group selfie, uploaded it to Twitter, where it broke the platform.
A company, website, or business entity has never enjoyed such free publicity as Twitter.
This year's show was a celebrity #MeToo conference, and next year it'll be a star-studded for another cause. My favorite moment was the reaction to Twitter's first-ever Oscar commercial.
It wasn't until last year the platform cleared a year-end profit since launching in 2006, so they could afford to spend some money on an 60-second spot.
Inspired by the #MeToo and #TimesUp movements, Twitter's commercial #HereWeAre was a black and white tribute to female empowerment featuring New York writer Denice Frohman reciting one of her poems as images of women flashed upon the screen.
Afterwards, confusion spread as viewers thought they had just watched the latest Dove commercial. The platform and the soap company use a small bird for their logo. And once again, a highlight of the night was made possible by Twitter.
Criticism quickly emerged, and not at the commercial but at Twitter. Many felt it hadn't done enough to curtail female harassment on its platform. And although that could be true, at the same time, if it wasn't for the platform #MeToo would hardly exist, nor would there have been a commercial during the telecast that tried to show support, or better yet "raise awareness," but was shot down for trying.
Every year the Academy Awards offers a new set of hashtags inspired by serious issues that remain problems long after the Best Picture statue has been handed out. Remember #Kony2012?
After the show, a self-proclaimed entertainment journalist stole Best Actress award-winner Frances McDormand's Oscar trophy at the Governor's Ball party.
The alleged suspect, 47-year old African-American male Terry Bryant, posted a video of himself with the trophy on his social media. It was reported that when he tried to leave the party a photographer stopped him and retrieved the trophy.
A few days later, Los Angeles police arrested Bryant, and if convicted he could face up to three years in jail.
The Oscar heist was a metaphorical ending to a show that in recent years has tried too hard to bring about change and always fails. If the network wants higher ratings in the future, then the awards show needs to return to its roots, and spend the night congratulating fellow artists on a job well done.