Soccer 'dark horse' riding money-talk model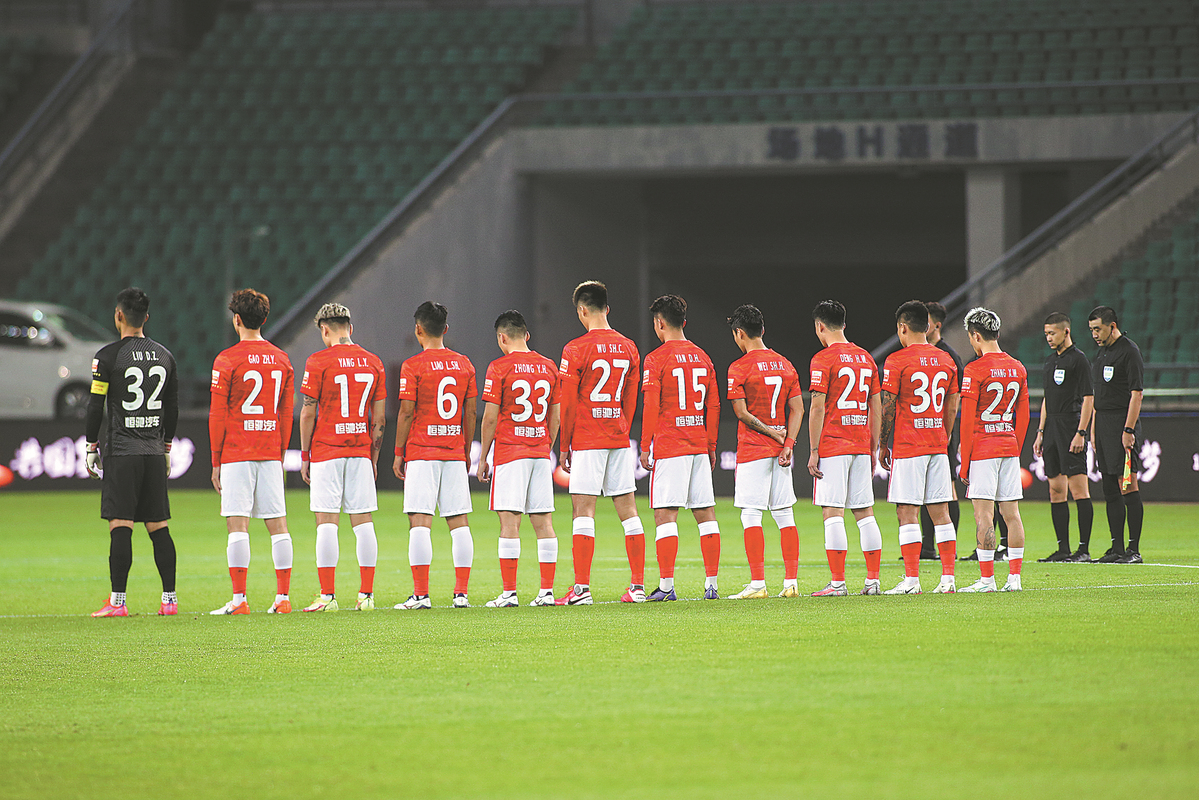 A second-round match in the Chinese Football Association Cup on Thursday has caught the attention of Chinese football fans.
Jingchuan Wenhui FC, a small club founded last year in Jingchuan county, Gansu province, which plays in the amateur division, defeated Beijing Guoan FC, one of the strongest teams in the Chinese Super League, in a penalty shootout.
Those hailing this as a victory for the grassroots clubs, particularly those based in the less-developed parts of the country, and a sign of hope for Chinese soccer, should be reminded of the true color of the dark horse.
Although Jingchuan Wenhui FC plays in the amateur league, it was almost promoted to the third division of the country's professional league, which is classified into three divisions, last year and this year.
While the club boasts a youth training system and has youth teams at the U19 and U17 levels, with the injection of funds from a company in the Guangxi Zhuang autonomous region last year, the club has not only employed veteran coaches from the former CSL champions Jiangsu Shuntian FC, but also started purchasing experienced professional players in large numbers, who became unemployed after some big clubs funded by real estate companies encountered financial difficulties.
Also, as it is focusing on the CSL, which is in the home stretch now, Beijing Guoan FC only sent its young players to play in the match so that the players of its first team can concentrate on the more important league matches. It is fifth in the league at the moment, if it can rise a couple of places, it will qualify for the Asian Champions League next year — which is open to top three teams of the CSL. Although winning the cup could also secure its admission to the ACL, Guoan has apparently decided to put all its eggs in the CSL basket this year.
That being said, what the young players of Beijing Guoan FC, some of whom do not have CSL experience, faced in that match was by no means an amateur team from Gansu, but a professional team from across the country led by a CSL champion coaching team.
So it is not young local players that have produced the unexpected victory but the tremendous input of a newly rich club that has ambitions beyond the amateur level.
The so-called dark horse has been making the best use of what it has, capital mainly, to pursue a quick success by buying players rather than cultivating its own.
The last time when Gansu made a splash in the soccer world was in 2003 when a local club bought Paul Gascoigne. Although the legendary English striker only played four matches in one year, scoring two goals, he generated a lot of publicity for the club.
And a few headlines now and then is all Gansu can expect if it keeps relying on a money-talk model.