Optimism grows over China's diplomacy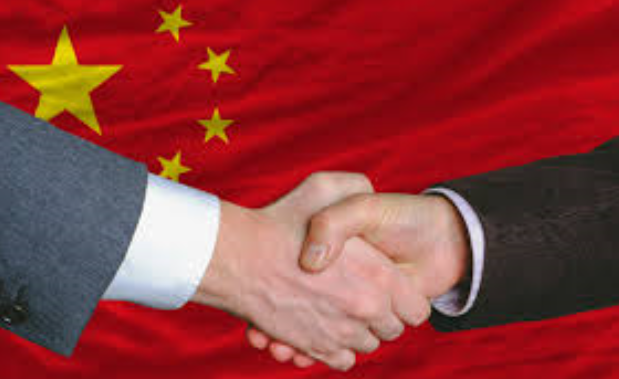 Poll results show over 90 percent of Chinese people say China's diplomatic efforts are improving and they are confident in the country's ability to rein in controversial issues in neighboring regions.

The survey was conducted by the Global Times poll center from December 15 to 24. A total of 1,033 people from seven Chinese cities were interviewed by phone.

Some 38.1 percent of those surveyed say China's international environment is getting better while 52.8 percent noted that while frictions remain, there continues to be a general improvement.

Zhang Weiwei, director of the Institute of China Studies at Fudan University, told the Global Times that the cautious optimism shown by a majority of those surveyed indicates their sense of confidence in the prospects for future relations.

"Friction is not to be feared. Our past experiences show that frictions can be managed through dialogue, confrontation and other means," Zhang said.

The two events that caught most attention of respondents this year were the deployment of the US Terminal High Altitude Area Defense anti-missile system in South Korea and the impeachment of former South Korean President Park Geun-hye.

Some respondents showed pessimism toward China's relations with India, South Korea, North Korea and Japan. Among those countries, 46.9 percent say Sino-Indian relations are the most tense while 46.3 percent said it was ties with South Korea that were most difficult to handle.

Indian soldiers trespassed into Chinese territory at Doklam for more than 70 days this year, sending Sino-Indian ties to a historic low.

As for the Sino-Japanese ties, some 48.5 percent of respondents say they like Japanese people but dislike the their government, whereas 34.5 percent say they dislike Japan as a whole.

Lü Chao, a research fellow on North Korea with the Liaoning Academy of Social Sciences, said China's relations with South Korea and North Korea are the most pressing issues as the nuclear crisis on the Korean Peninsula directly threatens China's strategic security.

Despite an undercurrent of pessimism, 57.8 percent of respondents say China's relations with neighboring countries is still conducive to peaceful development, 11.3 percentage points higher than the previous year.

The impressive uptick shows the Chinese public's rising confidence in the government and Chinese leaders' ability to handle diplomatic affairs, Li Haidong, a professor at China Foreign Affairs University's Institute of International Relations, told the Global Times.

Long Xingchun, a professor of Indian Studies from China West Normal University, said China's neighborly relations are at a historic best.

"China is in a dominant position in many of the regional issues. Its ability to face confrontation is improving. So is China's awareness of major power politics and its ability to set agendas and lead neighboring diplomatic processes," Long told the Global Times.

Concerns about the West

For the 12th year in a row the poll showed that Sino-US relations is China's most important bilateral relationship, with 76.5 percent agreeing with the sentiment. Sino-Russian ties were rated the second most important for the fourth consecutive year.

The survey also showed that nearly 80 percent of those asked believe the West is intending to contain China.

"This shows the Chinese public is concerned about the policies of Western countries. In 2017, US warships conducted so-called "free navigation" through the South China Sea, strengthened exchanges with Taiwan and released a new national security strategy that criticized China as a competitor. Europe and Japan refused to recognize China's market economy status. All these combined have affected how Chinese feel about the West," Li said.

The respondents rated the Belt and Road Forum for International Cooperation the top event that has helped raise China's global status in 2017. Also on the list were the 19th National Congress of the Communist Party of China, the internationalizing of China's currency, and the launch of China's first domestically made aircraft carrier.