Chinese trade experts: American retailers and consumers will pay the cost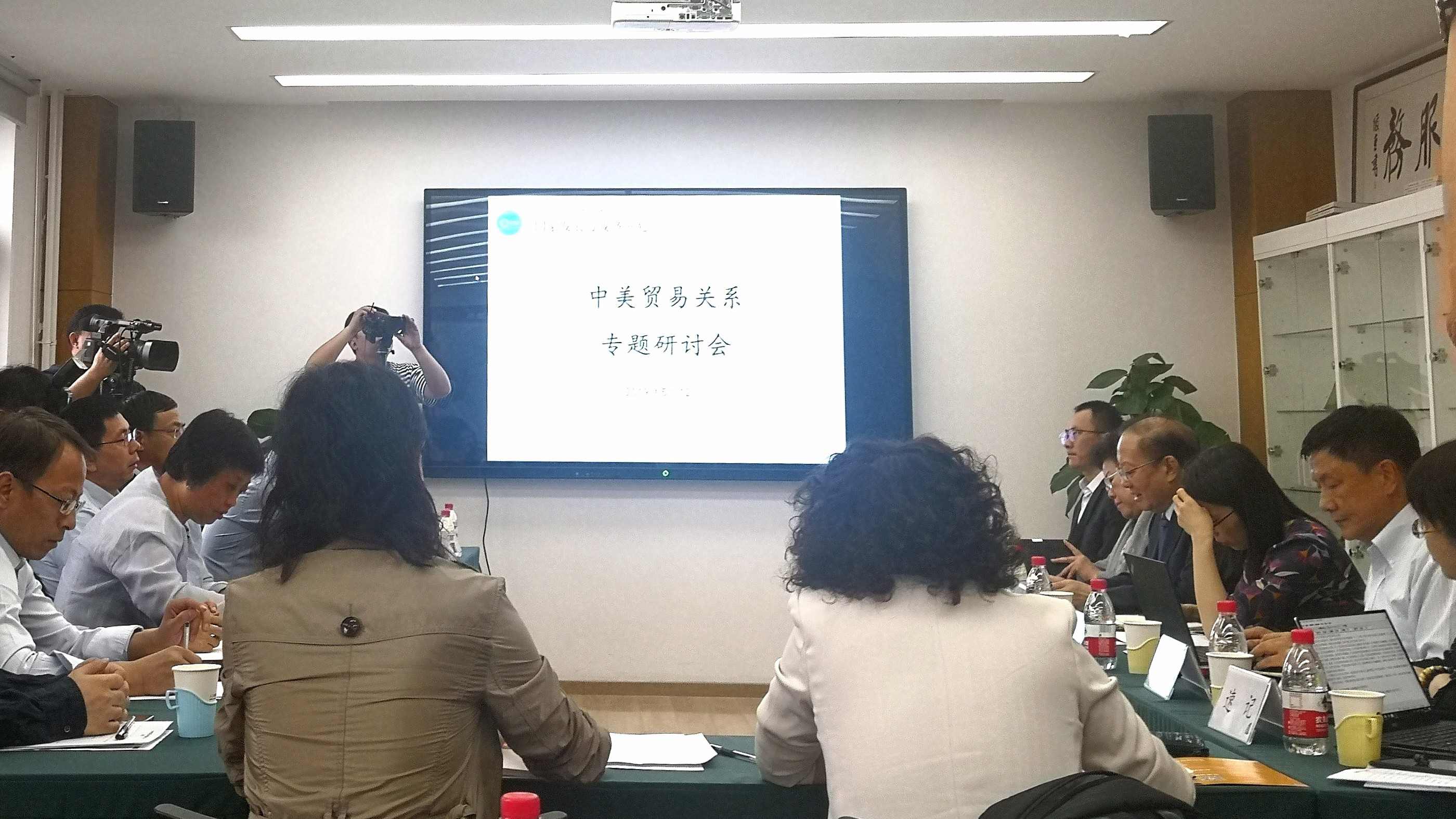 Chinese trade experts express their concerns as they gather in Beijing on May 12, 2019. (Photo: CGTN )
While both sides called the trade talks constructive, the United States, never the less, increased tariffs on 200 billion U.S. dollars worth of Chinese imports over the weekend. So what does the move mean for their trade relations going forward? Chinese trade experts have their own say as they gathered in Beijing on Sunday.
Uncertainty once again reins in China-U.S. trade relations as the U.S. President Donald Trump announced a renewed 25-percent tariff hike, covering Chinese products from textiles to electronics. It came as a hammer-blow to the chances of a breakthrough.
"In the next three to six months, China and the U.S. will share the cost of the tariffs. But after that, it's the American retailers and local consumers who'll be paying the cost. Based on our calculations, the Chinese companies' share of the total product cost caused by tariffs is only 10 percent, while the U.S. accounts for 90 percent or even more," said Gao Lingyun, a researcher at Institute of World Economics and Politics at the Chinese Academy of Social Sciences.
Indeed, a study from a consulting firm called Trade Partnership indicates that the tariffs could cost an average American family of some 800 U.S. dollars more every year, while it would also cut U.S. employment numbers by nearly one million.
While this week's trade talks did have their problems, there were some positives: For instance, for the first time, Chinese Vice Premier Liu He outlined the three major differences in their talks. Veteran trade negotiator Wei Jianguo spoke highly of China's efforts at the negotiating table.
"First, the U.S. didn't expect China to stay true on its matters of principle. Second, the U.S. didn't expect China's economy to stay performing and to stay resilient, in the face of the ongoing pressures of tariff hikes; And last, the U.S. didn't expect this could severely damage its own consumers and businesses, such as in agriculture," said Wei Jianguo, vice chairman of the China Center for International Economic Exchanges.
So, looking ahead, where does China go from here? The scholars agreed that the top leadership should stay focused on the national economy.
"Our government needs to prioritize our own matters, including how to help Chinese export enterprises get through these difficult times and upgrade themselves amid the ongoing trade tension. This will include issues such as technologies, funding, labor costs, social securities, addressing pollution, among others," said Zhang Yansheng, secretary general of Academic Committee at China's National Development and Reform Commission.
"We always use the WTO dispute settlement system to argue for China's interest as the possible alternative, but the problem is WTO is a long-term solution. If you use WTO dispute settlement, it takes one more year. Another is domestic policy adjustment that is the most effective one. No matter what happens around the world, China can develop its own economy," said Professor Cheng Dawei from the School of Economics at Renmin University.
Earlier, Trump said he was preparing another tariff increase on more than 300 billion U.S. dollars worth of Chinese imports. It remains to be seen how that would affect their already complex bilateral trade ties, as well as the vulnerable businesses and people of both countries, not to mention the knock-on effect on the global economy.