Grace period for credit default a positive move
People's Daily
1589851032000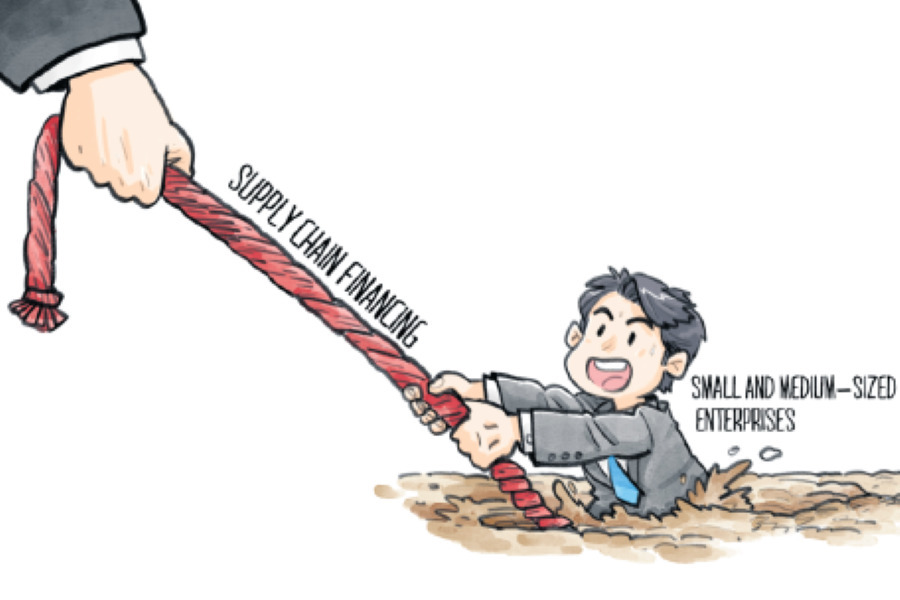 (Photo: CHINA DAILY)
The Supreme People's Court recently introduced a document saying that courts will, in principle, grant a three-month grace period to enterprises, especially micro, small and medium-sized enterprises, which have been disadvantaged by the novel coronavirus outbreak and are facing temporary financial difficulties, before taking punitive measures in accordance with the law.
Punishment for breach of honesty is an important part of the credit management system, forcing people and enterprises to fulfill their obligations, and thus playing an important role in promoting integrity, fairness and justice in trade practices.
However, during this pandemic, some judicial bodies are adopting a flexible approach by not rigidly implementing the credit-breaching punishment mechanism. For example, a court in Jiangmen, Guangdong province, temporarily lifted restrictions imposed on a medical device manufacturer for breach of credit, thus allowing it to resume work and production.
A court in Yiwu, Zhejiang province, too, temporarily excused an enterprise for a credit breach. Such flexible measures have saved some enterprises.
During the three-month breather extended to enterprises guilty of credit breach, relevant employees of the enterprises will not be restricted from luxury consumption or subjected to punitive measures, as such punishment would only add to their woes and push them toward bankruptcy. Giving them a grace period will help them survive. This is not only beneficial for the enterprises, but also conducive to protecting the legitimate rights and interests of their creditors. Only by helping more enterprises survive can employment be stabilized, and growth promoted.
Such flexibility is a much-needed move, considering the overall situation. What matters most at the moment is to help enterprises resume work and stabilize employment.
The three-month grace period will not only give enterprises facing difficulties an opportunity to speed up resumption of work and production, but also give them time to reflect on their credit-breaching behavior.
Certainly, the three-month grace period being extended to defaulters is by no means an effort to tolerate corporate dishonesty, but a positive move that is based on certain preconditions. The relaxations apply only to these enterprises that are affected by the epidemic and experiencing temporary problems that stop them from fulfilling their obligations.