China seeking greater openness benefits region
Global Times
1523397832000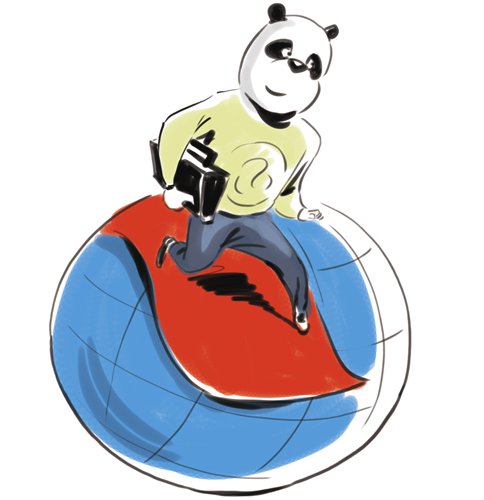 (Illustration: Global Times)
Chinese President Xi Jinping pledged to seek greater openness while delivering a keynote speech at the opening ceremony of the Boao Forum for Asia Annual Conference 2018 on Tuesday. This was a very positive signal. Some Western countries have pointed an accusing finger at China in recent years, saying China's reform and opening-up is retrogressing. Xi's speech reassured audience that China will further expand opening-up and will never close its doors to the outside world.

The world is plagued with rising protectionism and a wave of anti-globalization. Xi said humanity has a major choice to make between openness and isolation, and between progress and retrogression. As shown in Xi's speech, China's option is crystal clear: Beijing will broaden openness, refuse closure and retrogression as well as oppose a cold-war mentality and zero-sum thinking. China advocates more open and inclusive global economic development.
China has served as a stabilizer of the world economy and played a positive role in safeguarding world peace, stability and prosperity. Especially since the 2008 financial crisis, China has taken significant steps to restructure its economy and transform the mode of development. China contributes more than 30 percent to world economic growth. Concepts the country advocates including peaceful development and win-win cooperation have been increasingly approved and supported by international society.
The trade war initiated by the US shows its unilateralism, damages international multilateral trading system and the global order. On the contrary, China is hailed as a firm defender of the multilateral free trading system. Xi highlighted that China will create a more attractive investment environment, which is in line with China's belief that peace, cooperation and connectivity are the trend in the world.
In the 1930s, the world witnessed the Great Depression and most countries adopted protectionism, dragging the world into World War II. But today China stands firmly for protecting the international multilateral trading system and opposing protectionism. China tries to avoid the mistake that was made in last century.
After Xi outlined measures for further advancing China's reform and opening-up, some Western media interpreted them as "conciliatory" measures under the pressure of escalating economic tensions aimed at avoiding a trade war with the US. This is groundless. Xi's report to the 19th National Congress of the Communist Party of China already clarified that China will make new ground in pursuing opening up on all fronts. These measures, in fact, are the natural results of the implementation of the central government's plan.
An important lesson drawn from the four decades of reform and opening-up is that only by opening up can China gain the opportunity of peaceful development and better integrate into the world. This is the way that China will insist for its further development, not a choice due to any external pressure.
Xi unveiled four new concrete measures to advance reform and opening-up, including expanding market access to foreign capital, increasing imports and lowering tariffs, creating a more attractive investment environment , and strengthening protection of intellectual property rights. These specific methods reveal China's determination to improve reform and opening-up.
These four measures bring a great development opportunity for China and the world. Just like Xi said in his speech, China contributed its wisdom to world economic growth. In the meantime, China wants to build a world of openness, inclusiveness and balance, with enduring peace, universal security and common prosperity for all mankind.