Will Abe become Japan's longest-serving prime minister?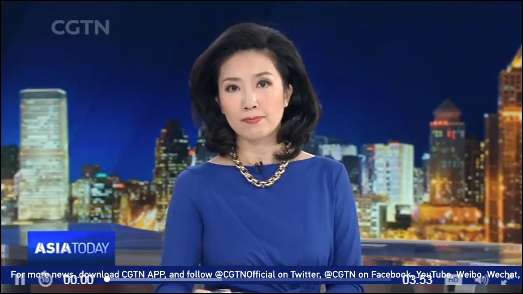 (Photo: CGTN)
Japanese Prime Minister Shinzo Abe has announced his bid for re-election as leader of the ruling Liberal Democratic Party.
His main rival, the former defense minister, Shigeru Ishiba, announced his candidacy on Friday. The election takes place on September 20, and if Abe wins, he will start his third consecutive term and become Japan's longest-serving prime minister.
Prime Minister Abe has been taking heat from several scandals while in office. A land-sale scandal implicating Abe and his wife came to light last year, when media reported a private school operator bought land at just over one-tenth of its appraised value.
The scandal later regained traction after documents from the finance ministry linked to the deal revealed they had been revised in an attempt to cover up the scandal.
Abe was also accused of using his power to lead to the approval of a veterinary department headed by a friend at a private university. And recently, Abe was criticized after a photograph surfaced showing him at a party with lawmakers as torrential rain hit the country.
James Brown, an associate professor of political science at Japanese Temple University said the policy differences are not that great between Abe and Ishiba.
Ishiba actually supports Abe on some of his most important policies such as economic revitalization. But Ishiba tries to distinguish himself from Abe on agendas like anti-corruption.
In his announcement on Friday, Ishiba emphasized the importance of an "honest and fair" government and talked about the idea of reforming the cabinet bureau of personnel affairs, which are thought to have been the sources of the recent scandals.
Despite the scandals, Abe is still expected to win about 70 percent of the 405 votes from LDP members of parliament.
Brown said the outcome of this election is not likely to surprise anyone, because Abe is almost certain to win.
The policy debates taking place between Abe and Ishiba are worth mentioning, because they will give us a stronger idea of the party's future direction.
Meanwhile, Abe's marginal victory will determine what kind of prime minister he will be. If he wins by a really large amount, he will be a powerful leader and can push forward with revising the constitution. If Abe's victory is marginal, he will become a modest leader, said Brown.